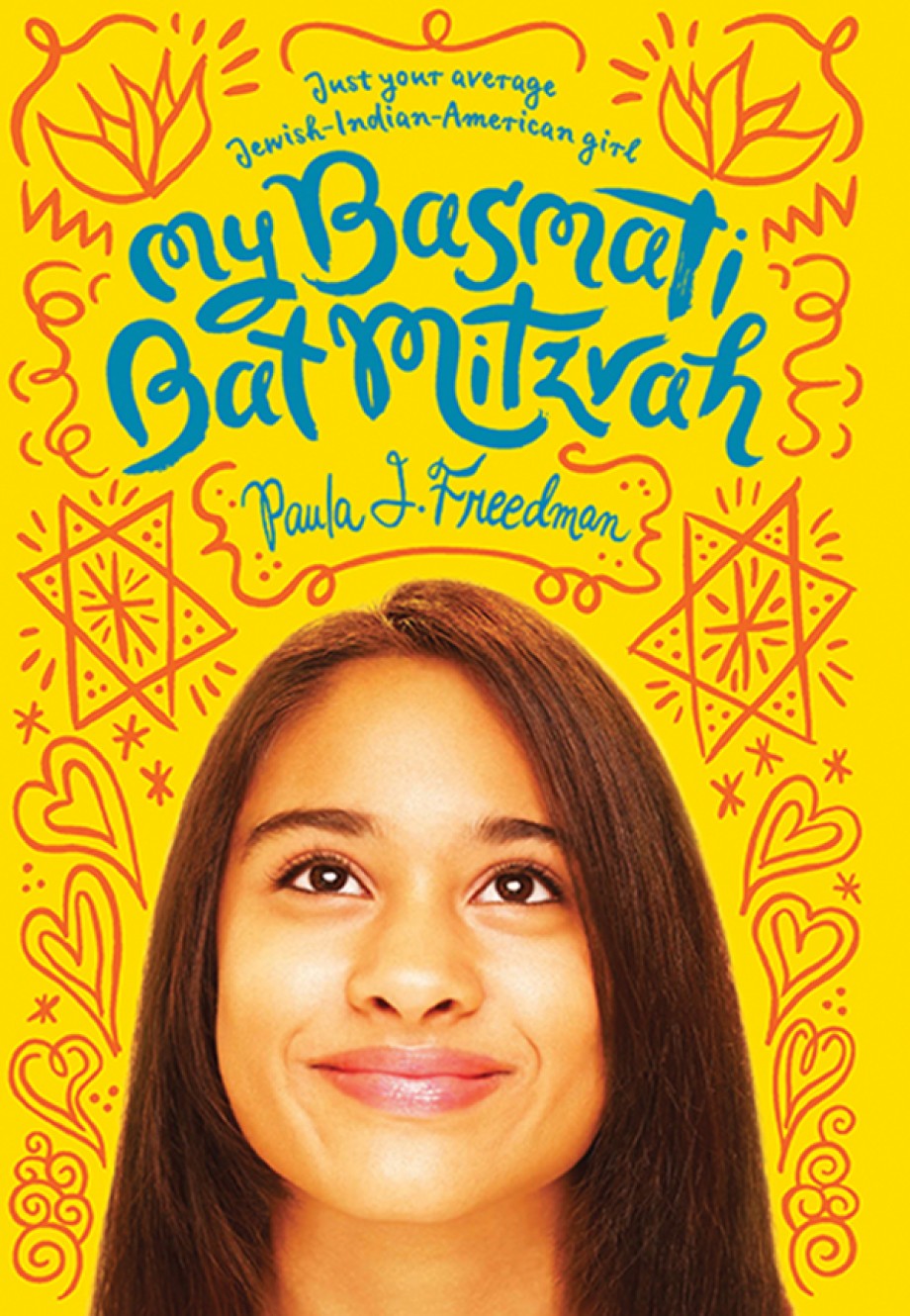 My Basmati Bat Mitzvah
Ebook
Price: $7.16
Available from:
Publication Date: October 1, 2013
Imprint: Amulet Books
ISBN: 9781613125236
Page Count: 256
Rights: None
During the fall leading up to her bat mitzvah, Tara (Hindi for "star") Feinstein has a lot more than her Torah portion on her mind. Between Hebrew school and study sessions with the rabbi, there doesn't seem to be enough time to hang out with her best friend Ben-O—who might also be her boyfriend—and her other best friend, Rebecca, who's getting a little too cozy with the snotty Sheila Rosenberg. Not to mention working on her robotics project with the class clown Ryan Berger, or figuring out what to do with a priceless heirloom sari that she accidentally ruined. Amid all this drama, Tara considers how to balance her Indian and Jewish identities and what it means to have a bat mitzvah while questioning her faith.
With the cross-cultural charm of Bend It Like Beckham, this delightful debut novel is a classic coming-of-age story and young romance with universal appeal.
 
Praise for My Basmati Bat Mitzvah
"In my opinion, My Basmati Bat Mitzvah shows that everyone is different in their own way and some get the advantage of being culturally diverse. I rate the book 5 stars!"
—Shivani Desai, age 13
STARRED REVIEW
"The latest spunky heroine of South Asian–Jewish heritage to grace middle-grade fiction, Tara Feinstein, 12, charms readers from the get-go in this strong, funny debut."
—Kirkus Reviews, starred review
"Tara's inquisitiveness, openness, and determination to chart her own path stand out in this warm story of family, faith and the ways people are unique yet intertwined."
—Publishers Weekly
 
"With a conversational and authentic tween voice, Tara invites readers into her world as she explores the larger issues of faith, compassion, and tradition while confronting the awkwardness that is puberty—her questions regarding God are poignant and relatable while her opinions on training bras are simply spot-on..."
—The Bulletin of The Center for Children's Books
"Authors often mention but then shrink from exploring in depth their characters' mixed religious heritage; it's a sensitive subject that demands close scrutiny. Freedman bucks that trend, avoiding didacticism by portraying broader issues through Tara's personality and unique circumstances. As Tara learns in this skillful exploration, an important source of her special strengths—questioning spirit, empathy and strong ethical compass—is her mixed heritage."
—The Jewish Daily Forward
"This story will have resonance for many children of many faiths at the cusp of religious adulthood."
—Booklist
"As she makes her way through these challenges, she learns a great deal about friendship, family, and heritage. Freedman handles the ethnic and religious diversity of Tara's family and friends with a light touch, but doesn't shrink from exploring some of the complexities of a dual heritage."
—School Library Journal
 "This book's well-drawn characters bring two colorful cultures to vibrant life. The contemporary urban setting, cast with touches of humor and romance, frame mature ideas of peer and self-acceptance in a familiar, lighthearted world. Middle grade girls will readily befriend Tara and pick up new cultural understanding."
—Library Media Connection

About the author
Paula J. Freedman has another career in digital media, making websites for a well-known children's publisher, a TV network, and assorted others. She's pretty much the same person she was in middle school, only nicer and with less acne. She lives with her husband and two parrots in New York City.