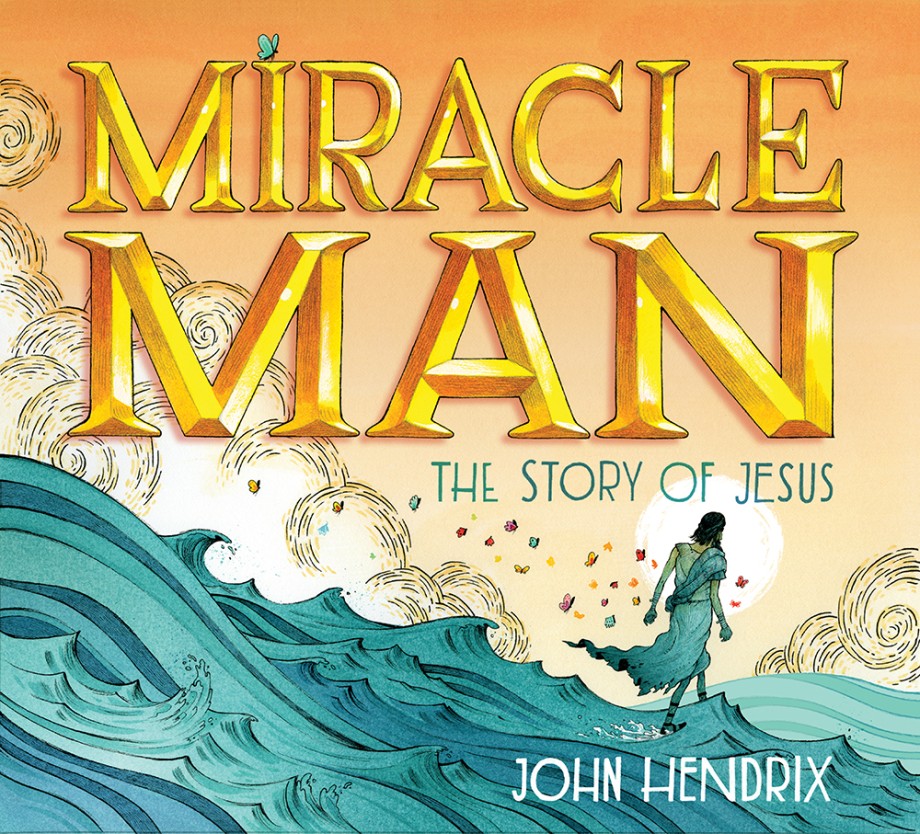 Miracle Man
The Story of Jesus
Imprint: Abrams Books for Young Readers
Publication Date: February 9, 2016
Price: $18.95
Trim Size: 11 x 9 3⁄4
ISBN: 978-1-4197-1899-1
EAN: 9781419718991
Page Count: 40
Illustrations: Full-color illustrations
Format: Hardcover
Rights: World/All
Additional formats:
Miracle Man is a beautifully illustrated biography of Jesus Christ by award-winning author and illustrator John Hendrix. For all Christian denominations and perfect for families to share throughout the year, this book will be especially beloved by the faithful as a gift for Easter, communions, christenings, religious graduations, and all other secular holidays.
This book freshly reinterprets some of the oldest and best-known stories in human history and focuses on some of the many miracles that Jesus performed before his crucifixion. Jesus's miracles are endless. From the large harvest of fish to washing the unclean, healing the sick, feeding the poor, and walking on water, Jesus performs feats that draw in believers that he is the Son of God. Unfortunately it also attracts the attention of nonbelievers, who saddle him with the cross he must bear. After all of his miraculous acts, the book closes with a final wonder for all to see—one that changes faith and religion as the world knows it, forever. The book includes a list of Bible stories that inspired it.
Award-winning author and illustrator John Hendrix offers his most personal work to date. Known for his striking use of illustration mixed with custom fonts, his depiction of the life of Jesus Christ will be cherished by the faithful everywhere.
Praise
"When he speaks, his words burst into teeming flights of butterflies, lightning bolts, monumental wood and stone letters, or page-filling arrays of exclamatory display type... Brief of text but memorably illustrated."

— Kirkus
"...These miracles give Hendrix the opportunity to showcase his inventive artwork, which forms letters from birds and butterflies and uses strong graphic elements to capture the wonder of Jesus' life... a visually exciting and fresh take on the age-old story"

— Booklist
"...Hendrix enhances pivotal moments through his customary use of bold, hand-lettered text, giving dramatic visual power to the godly force behind Jesus' words...an emotional and approachable account of the gospel that should have broad Christian appeal."

— Publisher's Weekly
"...Hendrix eloquently conveys the life-changing power of faith in this distinctive snapshot of the life and teachings of Jesus, providing an appealing introduction to more complete collections of Bible stories."

— School Library Journal
"Hendrix's retelling of the three years of Jesus' public ministry is clearly an authentic labor of love from the pen and brush of a true believer..."

— Bulletin of the Center for Children's Books
About the author
John Hendrix wrote and illustrated the critically acclaimed nonfiction picture books John Brown, which earned three starred reviews, Shooting at the Stars, which earned four starred reviews, and the activity book Drawing Is Magic; he also illustrated the award-winning Nurse, Soldier, Spy by Marissa Moss and the transportation tale McToad Mows Tiny Island by Tom Angleberger. He lives in St. Louis, Missouri. www.johnhendrix.com.