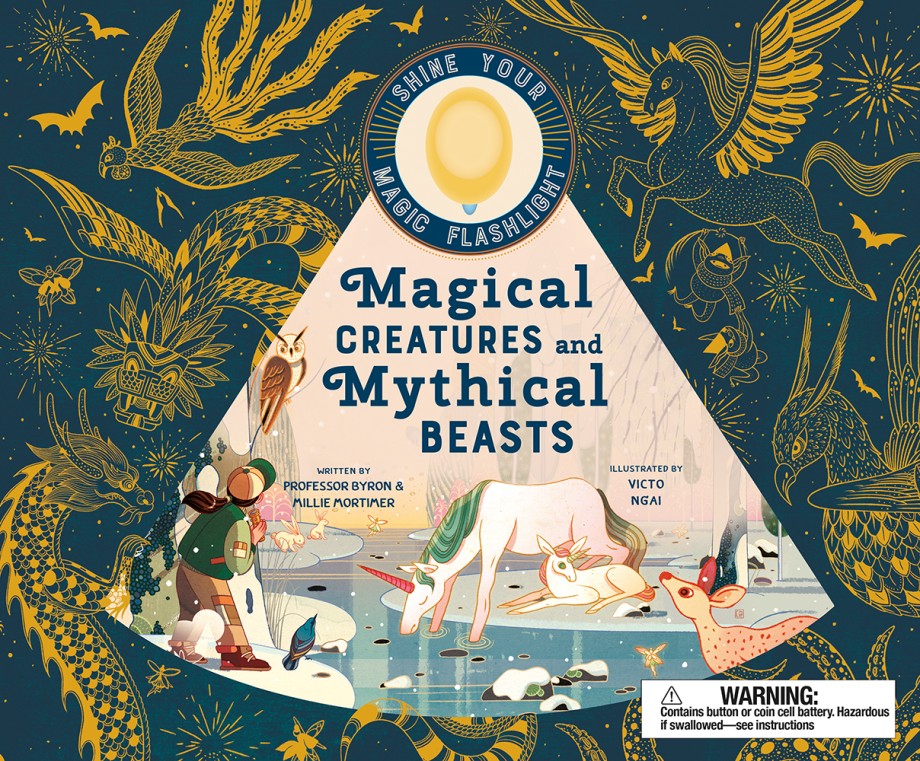 Magical Creatures and Mythical Beasts
Imprint: Magic Cat
Publication Date: November 10, 2020
Price: $29.99
Trim Size: 12 1⁄4 x 10
ISBN: 978-1-4197-4839-4
EAN: 9781419748394
Page Count: 48
Illustrations: Color illustrations throughout
Format: Hardcover (Self Ended)
Rights: North America
Additional formats:
Use your magic flashlight to reveal magical creatures and immerse yourself in a world of mythology
Discover the fantastical creatures that inhabit famous historical landmarks around the world using the UV flashlight included with the book. Shine the light on 20 real-life locations to reveal a unicorn galloping along a rainbow in the Black Forest of Germany, come face-to-face with Bigfoot in Yosemite National Park, and watch a Pegasus soar over the Parthenon in Greece. With more than 50 mythical beasts from around the world, this collection is perfect for any fantasy fan or history lover!

About the author
Professor Mortimer, in the words of the bestselling Ology author Emily Hawkins, is an esteemed expert in ancient mythology. He and his daughter, Millie, are based in Oxford, United Kingdom. Victo Ngai is a Gold Medal– winning Society of Illustrators artist. Her style of magical realism is world renowned, crossing advertising, animation, and packaging. Originally from Hong Kong, she lives and works in Los Angeles.