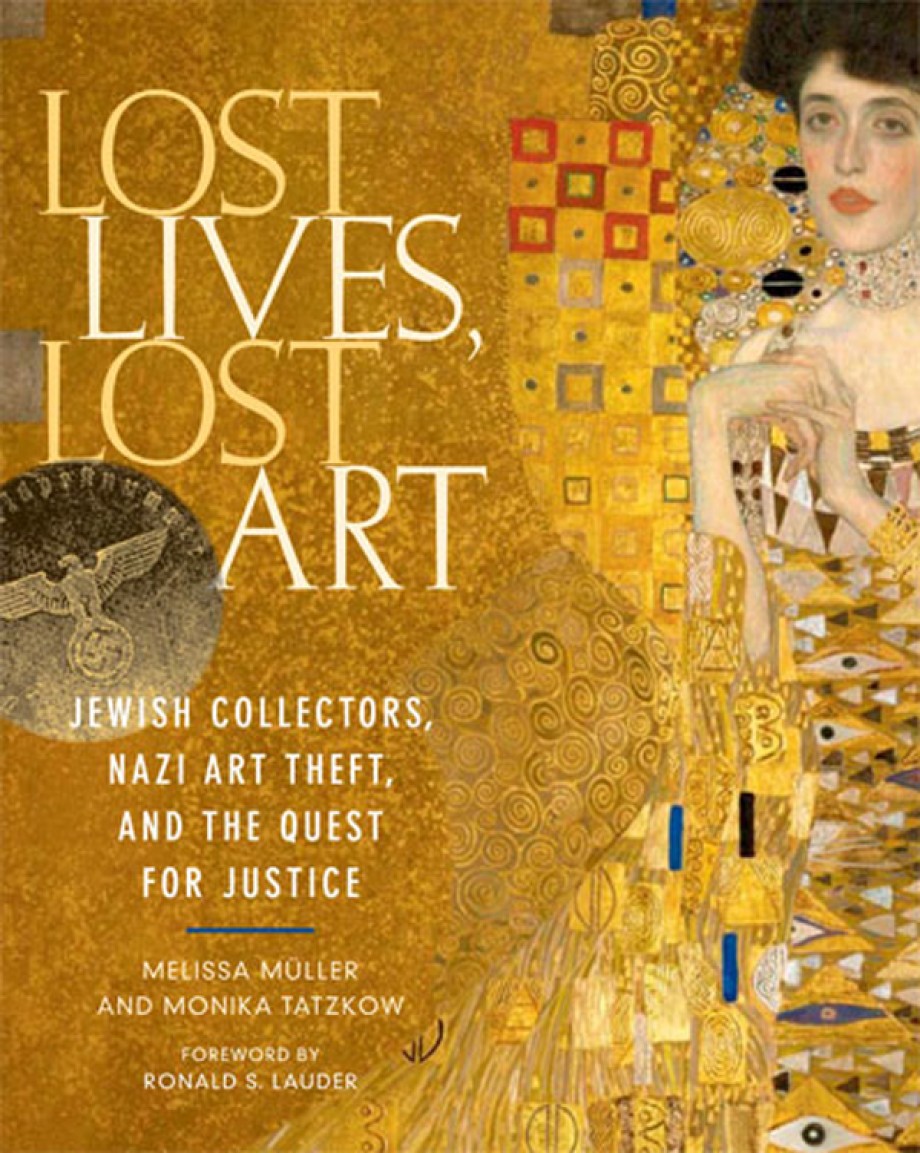 Lost Lives, Lost Art
Jewish Collectors, Nazi Art Theft, and the Quest for Justice
Hardcover
Price: $50.00
Also available from:
Publication Date: November 1, 2010
Imprint: Vendome Press
Trim Size: 8 x 10
ISBN: 9780865652637
Page Count: 256
Illustrations: 75 full-color and 125 black-and-white illustrations
Rights: North America
The legendary names include Rothschild, Mendelssohn, Bloch-Bauer—distinguished bankers, industrialists, diplomats, and art collectors. Their diverse taste ranged from manuscripts and musical instru­ments to paintings by Old Masters and the avant-garde. But their stigma as Jews in Nazi Germany and occupied Europe doomed them to exile or death in Hitler's concentration camps. Here, after years of meticulous research, Melissa Müller (Anne Frank: The Biography) and Monika Tatzkow (Nazi Looted Art) present the tragic, compelling stories of 15 Jewish collectors, the dispersal of their extraordinary collections through forced sale and/or confiscation, and the ongoing efforts of their heirs to recover their inheritance. For every victory in the effort to return these works to their rightful heirs, there are daunting defeats and long court battles. This real-life legal thriller follows works by Rembrandt, Klimt, Pissarro, Kandinsky, and others.
Praise for Lost Lives, Lost Art:
"A heartbreaking and enthralling story of the brutal and mindless Nazi destruction of a singularly cultivated caste of rich German and Austrian Jews and the pillage of their great art collections: a world that was lost and could never be recreated." ~ Louis Begley
"Each chapter focuses on a single collector. . . the adulatory profiles [are] matched with an attractive layout and an abundance of well-selected images." ~ Wall Street Journal

"The book is meticulously researched, brilliantly and dispassionately written, and is in all likelihood a game changer in the world of art, art provenance, and art restitution that will resound for years to come."~ ForeWord Reviews
"Richly illustrated with excellent art reproductions and family photographs, this is a solid addition to works on Nazi art plundering and the world of art restitution, ownership, and property rights. This will be of great interest to readers wanting to know more about upper-class Austrian and German Jews. Recommended." ~ Library Journal
Praise
"Every decade or so, a new book celebrates the Allied soldiers…who tracked down these objects. Only rarely are the aggrieved collectors themselves studied…This is what Melissa Müller and Monika Tatzkow are trying to remedy with "Lost Lives, Lost Art," a hybrid of popular history and coffee-table book that introduces 15 Jewish collectors whose artworks were stolen by the Nazis."

WSJ —
"A sophisticated exploration. . . . Elegant photographs and illustrations accompany the tour guides' illuminating text. . . . The tree collections of essays combine to evoke 'a remarkably fertile period in the city's history, the styles and aesthetics of which are now very much back in vogue.'"

The New York Times —
"New York Mid-Century is a sparkling account of Gotham at the moment it became the cultural center of the world. It is the work of three masters of their genres. In their hands the mid-century city leaps to life and its history engages us on every page."

Donald L. Miller, author of Supreme City: How Jazz Age Manhattan Gave Birth to Modern America —
"New York Mid-Century: 1945-1965, which tells the story of how [New York] came to be the capital of art, architecture, design and the performing arts, is my favorite read of the moment. It will be yours too if you have an interest in the history of American arts."

From the Right Bank —
"Not only am I a design and decorating enthusiast, but I am also a major history lover, so the book I just finished--New York Mid-Century--was absolutely perfect for me. . . . It was fascinating to read about the struggle that so many people in these creative fields had trying to figure out what art and design should look like in a post-war America."

Inside-Out Design —
"It surely speaks well of a book if a team of reviewers is needed to do it justice, and this is certainly the case with a glorious new volume from The Vendome Press, New York Mid-Century: 1945-1965. . . . The design folks at The Vendome Press have outdone themselves in making this a volume to treasure."

Open Letters Monthly —
"A very pleasing combination of first-rate text and wonderfully chosen illustrations, the new Vendome Press book "New York Mid-Century 1945-1965" takes us through one of the peak periods in the history of New York."

CTNews —
About the authors
Melissa Müller wrote the bestselling Anne Frank: The Biography, and is coauthor with Traudl Junge of Until the Final Hour: Hitler's Last Secretary, which was the basis for the film Downfall.
Monika Tatzkow
, a historian, is coauthor of the restitution-case handbook
Nazi Looted Art
.