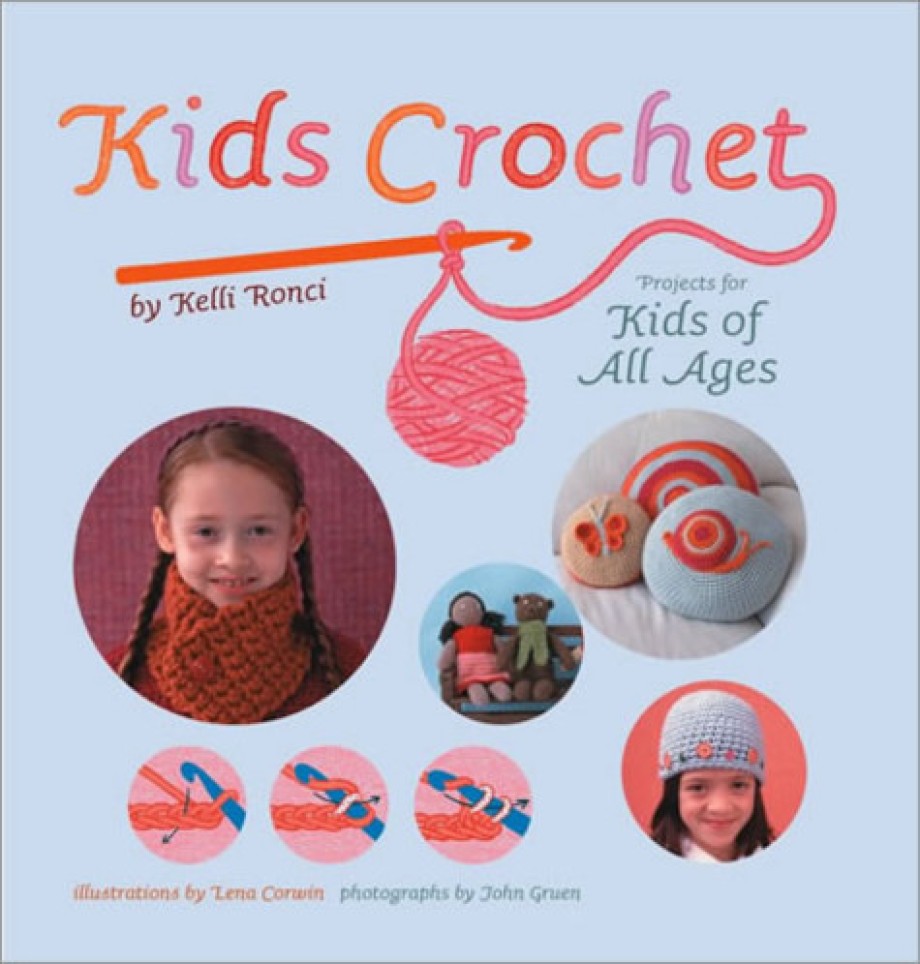 Kids Crochet
Projects for Kids of All Ages
Hardcover
Price: $21.95
Out of stock
Available from:
Publication Date: May 1, 2005
Imprint: STC Craft
Trim Size: 8 x 9
ISBN: 9781584794134
Page Count: 128
Craft expert Kelli Ronci loves to crochet and she's figured out the easiest way to teach it to kids. In this delightful book, she demonstrates how to make 15 fun, colorful projects, including an earflap hat, a patchwork poncho, and a cupcake-shaped pincushion. Kids Crochet presents everything from finger-crocheting to crocheting in the round, all supported by easy-to-follow instructions, full-color illustrations, and charming photos of boys and girls busily stitching. In addition, intriguing sidebars explore such subjects as crochet around the world, the origins of yarn, and popular crochet-for-charity programs. Both an ideal educational tool and an entertaining introduction to a creative leisuretime activity, Kids Crochet brings one of the biggest trends in adult crafting to children of all ages.
About the author
Kelli Ronci is a New YorkÐbased craft designer, photo stylist, and illustrator. She has created and styled projects for many magazines, including Martha Stewart Living, Martha Stewart Kids, In Style, Parent and Child, and Child. Visit her website at www.kellironci.com.
John Gruen is a photographer specializing in interiors, still life, and people. His photographs have been published in many magazines and in the book Kids\' Embroidery (STC).
Lena Corwin is a textlie?graphic designer and illustrator. She has worked for Calvin Klein, Jill Stuart, Elle Decor magazine, and many others.