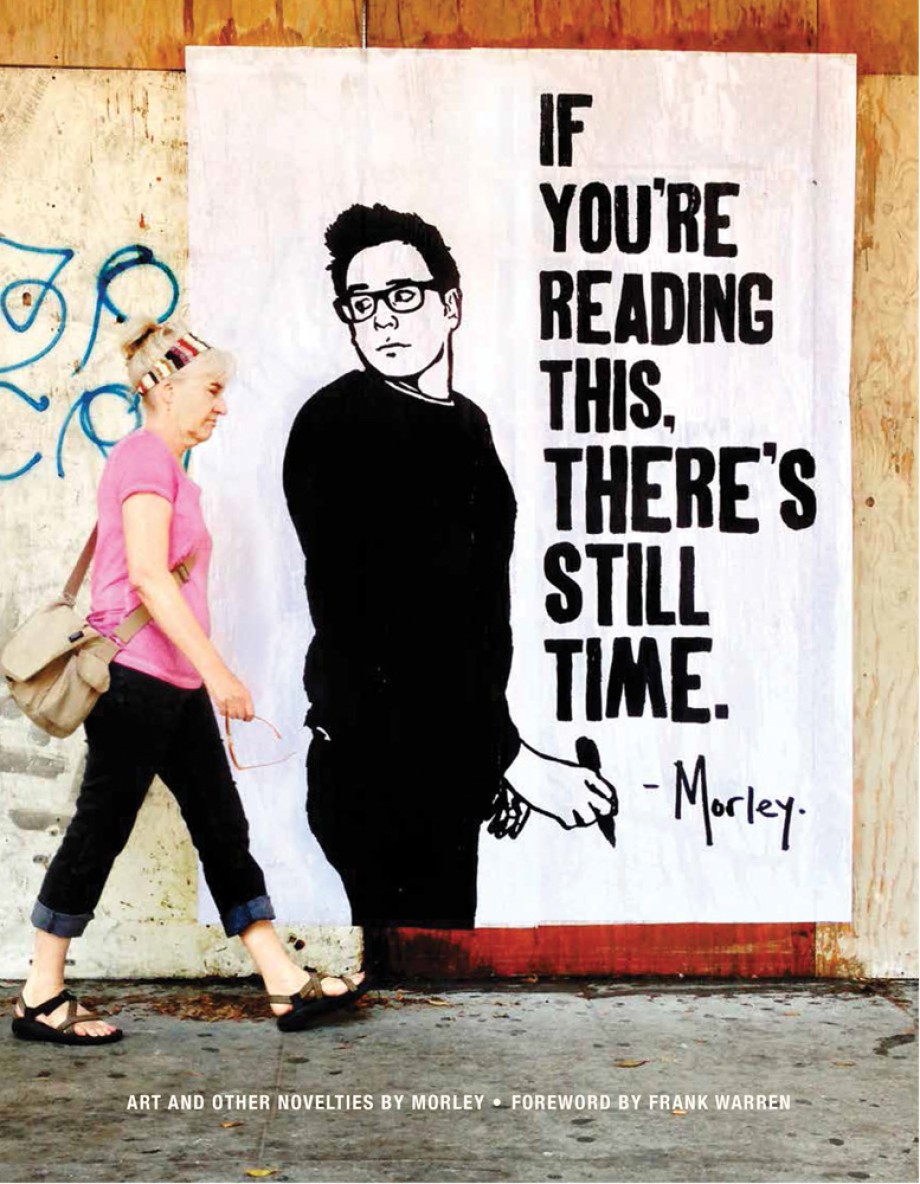 If You're Reading This, There's Still Time.
Hardcover
Price: $28.00
Out of stock
Available from:
Publication Date: April 15, 2014
Imprint: Cameron Books
Trim Size: 11 x 8.5
ISBN: 9781937359584
Page Count: 224
Rights: World/All
Morley is a Los Angeles-based street artist that specializes in bold, typographic posters which he wheat pastes within the urban landscape. Blending humor, hope and his unique perspective on life, Morley's aim is to act as a friendly voice amongst the cacophony of billboarded messages and corporate slogans. This voice was given a face when he began including an image of himself in each of his pieces, looking to create a more intimate relationship between the artist and the audience than many of his anonymous contemporaries could allow. In 2011, Morley's work caught the eye of Steve Lazarides whose Outsiders imprint began selling his work, describing it thusly: "His sympathetic statements give the tirelessly aspirational residents a welcome reminder of what's important in life: love, simple pleasures, making the world a slightly better place and not hating on yourself too much." Today, he continues to paste his work in any city that doesn't enforce their vandalism laws through caning. Also he made us promise to include the fact that he can hold his breath for over an hour, and that if anyone challenged him to a breath holding contest, they would totally lose - but he was probably lying about that.