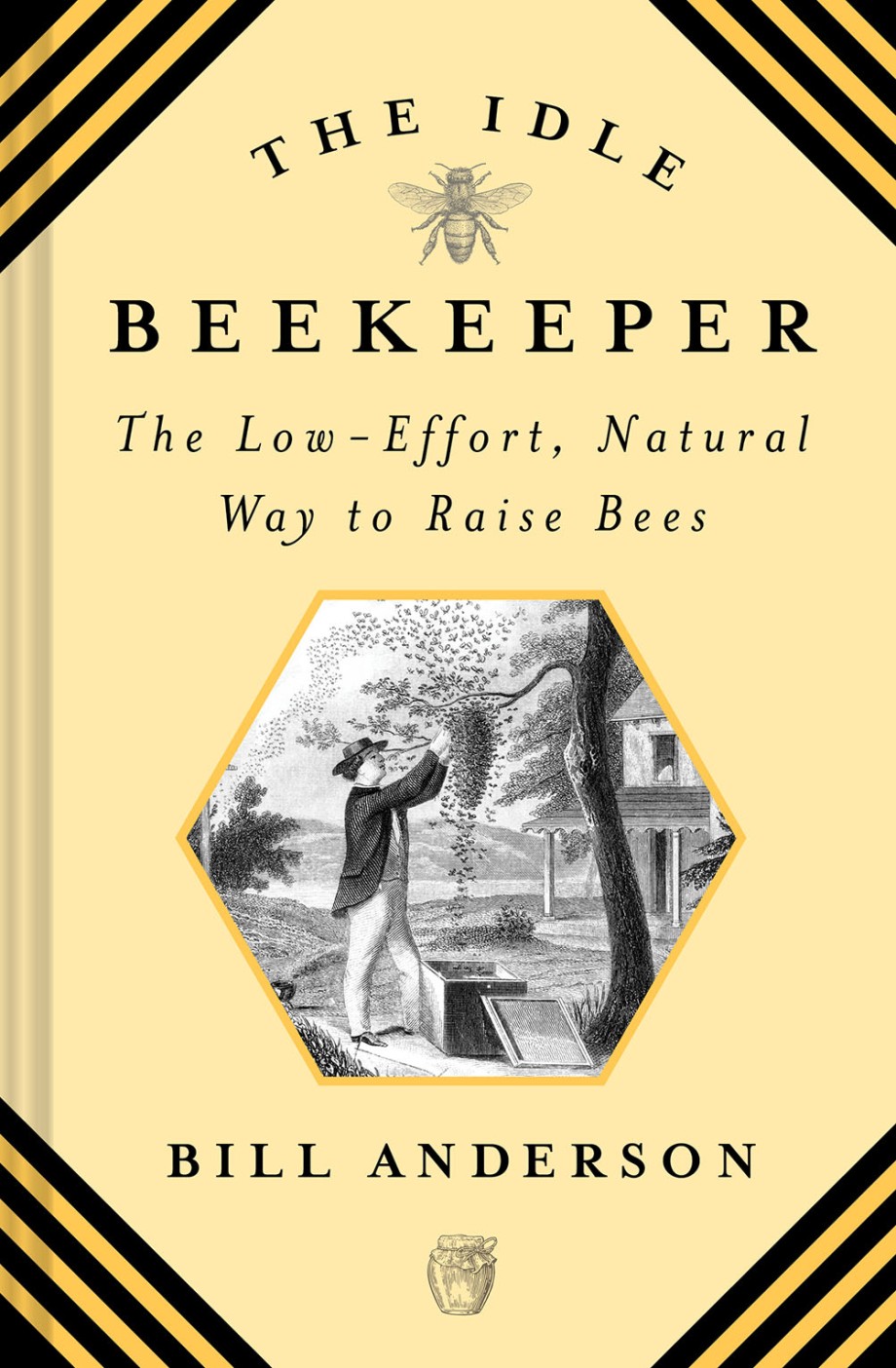 The Idle Beekeeper
The Low-Effort, Natural Way to Raise Bees
Imprint: Abrams Press
Publication Date: May 7, 2019
Price: $23.32
ISBN: 978-1-4683-1707-7
EAN: 9781468317077
Page Count: 240
Format: Ebook
Rights: World/All
Additional formats:
From building a hive to harvesting honey, a top urban beekeeper shares how to care for bees the simple, mindful way.

Global bee populations have been rapidly declining for years, and it's not just our honey supply that's at stake: the contribution of bees to the pollination of crops is essential to human survival. But even in industrial apiaries, bees are in distress, hiving in synthetic and hostile environments. Enter idle beekeeping: the grassroots, low-intervention system that seeks to emulate the behavior and habitat of bees in the wild—and it only requires two active days of beekeeping per year, one in the spring and another in the fall.
In The Idle Beekeeper, Bill Anderson calls upon his years of applied curiosity as an urban beekeeper to celebrate these underappreciated insects and show how simple and rewarding beekeeping can be. In this entertaining, philosophical, and practical guide, Anderson shares why and how to build a hive system that is both cutting-edge and radically old. Maximum idleness is achieved through step-by-step directions to help the beekeeper gently harvest honey with minimum effort, make mead and beeswax candles, and closely observe and understand these fascinating and productive social creatures. For anyone interested in keeping bees, The Idle Beekeeper is the definitive guide to getting started, even in a city, and without effort.
Praise
"In this charming anecdotal how-to guide, Anderson, beekeeping columnist for The Idler magazine, lays out a low-maintenance approach to his hobby. . . . Readers keen on actually keeping bees themselves should find this information-packed book's instructional component particularly useful, and Anderson's fellow idlers will appreciate his laissez-faire personal ethos."

— Publishers Weekly
"The Idle Beekeeper is a beautifully written and wonderfully informative book on how to be a hobby beekeeper who is deeply respectful of his or her bees. The author, Bill Anderson, describes in detail how he succeeds as a hive keeper, not a beekeeper, for he knows that the bees keep themselves far better than he would ever do. The "idle" in its title refers not to laziness, but to the need to go into each hive on just two days each year, to add and remove a comb honey super. This is the book that I will recommend to novice backyard (or rooftop) bee enthusiasts."


— Thomas D. Seeley, author of The Lives of Bees, Cornell University
"Anderson's love of bees and beekeeping is apparent and creates an effective enticement for readers to become beekeepers. His minimalist approach provides an easy entry to a potentially intimidating pastime"

— Booklist
About the author
Bill Anderson is an urban beekeeper and educator based in London who writes the regular beekeeping column for The Idler Magazine, and his online Idle Beekeeping course is currently available from The Idler website. The other 363 days he isn't tending to his hives, Anderson is a television drama director, working on a huge variety of shows, including Dr. Who and Mr. Selfridge.