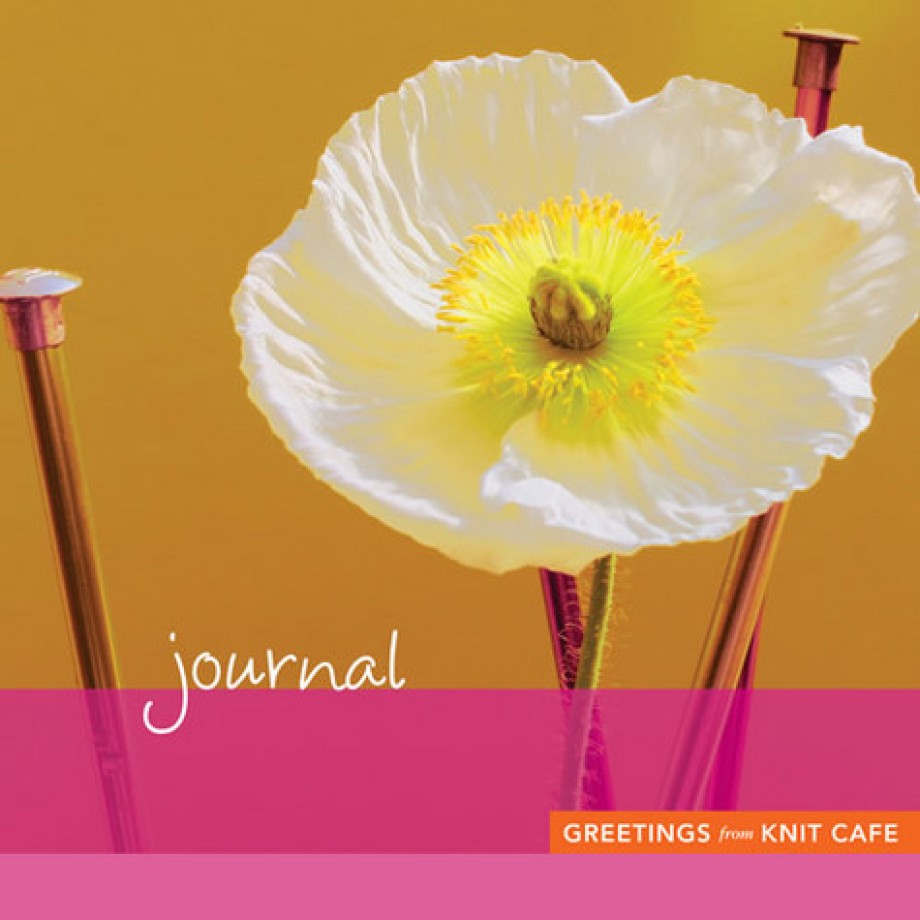 Greetings from Knit Cafe Journal
Other
Price: $9.95
Available from:
Publication Date: March 1, 2007
Imprint: STC Craft
Trim Size: 7 x 7 1⁄2
ISBN: 9781584795001
Illustrations: 8 Color Illu 9 Color Photos
Greetings from Knit Café told the story of the famous knitting store on Melrose Avenue where actors and directors, surfers and psychiatrists gather to unwind with their needles and yarn. Now this new gift line, inspired by the success of the book, captures the unique spirit of Knit Cafe in gorgeous note cards and a beautiful, knitter-friendly journal. Both journal and note cards feature elegant, colorful photographs of flowers paired with knitting needles by Judith Gigliotti, whose work also graces the walls at the shop.
The fifteen blank note cards—three each of five images—are packaged in a lovely keepsake box with a sliding drawer. The journal includes templates for designing hats, mittens, and other knitted garments; fun quizzes to test knitters' knowledge; and plenty of blank and lined paper for writing, list-making, and sketching. Protected by a transparent plastic slipcase, the handy square-format journal can be safely tossed in a pocketbook or knitting bag.
Vibrant and eye-catching, the Knit Cafe journal and note cards are the perfect gift for any knitter.
About the author
Suzan Mischer is the author of Greetings from Knit Café, the owner of Knit Cafe, and a former vice president for specials and documentaries at CBS Television.

Photographer JUDITH GIGLIOTTI lives in Santa Monica, California, with her husband, seven children, and a garden splendid with flowers. Her photographs can be seen on stationery products sold in museum shops, Papyrus stores, and other retail outlets.