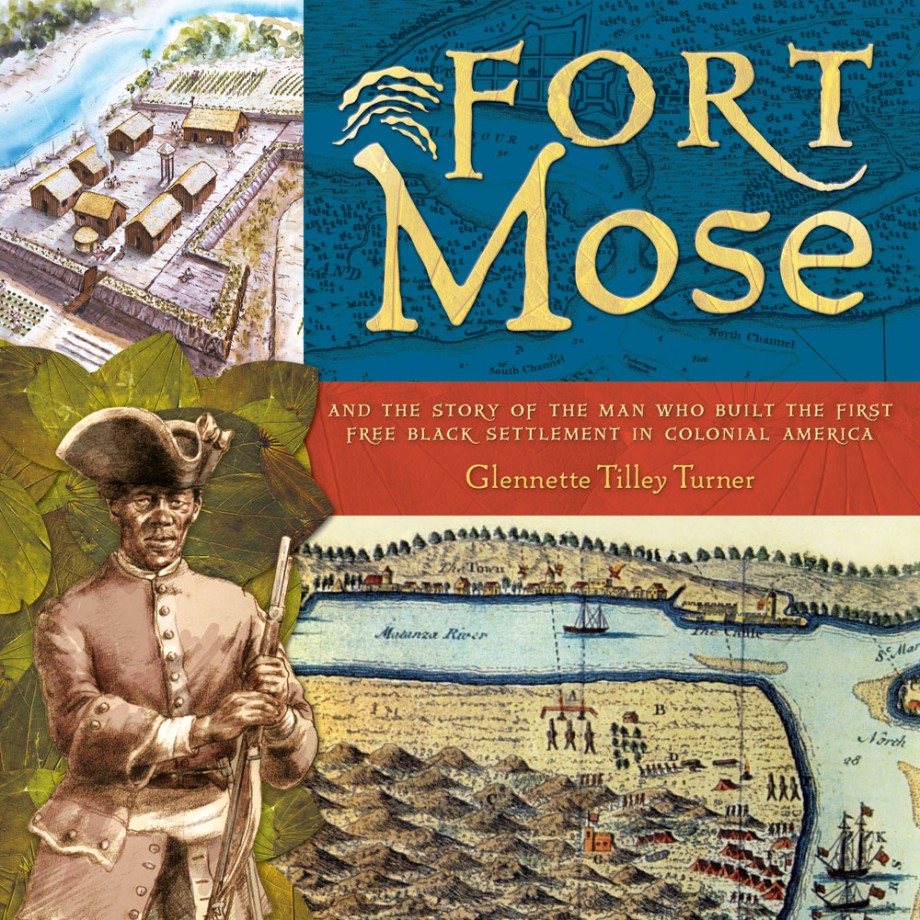 Fort Mose
And the Story of the Man Who Built the First Free Black Settlement in Colonial America
Imprint: Abrams Books for Young Readers
Publication Date: September 1, 2010
Price: $18.95
Trim Size: 10 x 10
ISBN: 978-0-8109-4056-7
EAN: 9780810940567
Page Count: 48
Illustrations: 48 pages of full-color illustrations
Format: Hardcover
Rights: World English
In this one-of-a-kind historical picture book, author Glennette Tilley Turner tells the story of Fort Mose, which was founded in St. Augustine, Florida, and was the first free African settlement to legally exist in what later became the United States. Fort Mose was not only the first free black settlement, but it was also the most southern link of the Underground Railroad as a haven of refuge, just as cities in Canada were the northern most link.
Beginning with the story of Francisco Menendez, the Captain of the Black Militia of St. Augustine, FORT MOSE follows the history of slavery from West Africa to America, recounts what daily life was like, and describes the founding of the Spanish colony's Fort Mose. Established in 1738, Fort Mose gave sanctuary to escaped Africans, challenging slavery in the English colonies. Approximately one hundred Africans lived together, creating a frontier community that drew on a range of African backgrounds, blending them with those of Spanish, Native American, and English people and cultural traditions.
The book includes more than forty archival images, an afterword about uncovering Fort Mose (which is now part of the National Parks), a glossary, an author's note, a bibliography, and an index.
Praise for Fort Mose
Starred Review:
"Turner's graceful account clearly distinguishes between fact and supposition. The paragraphs discussing the transport of slaves and their treatment at the "pest" house on Sullivan's Island are particularly vivid and informative. Brightening every page of this large, handsome book are deep-green borders of tropical leaves. A significant addition to African American history collections for young people. –
Booklist
, starred review
"This is a useful addition to libraries with strong African-American history collections, and for teachers and librarians looking for unique stories about colonial America." –School Library Journal
"This handsomely designed book offers an eye-opening look at a hitherto little-known community and a notable figure in Colonial American history." –Kirkus Reviews
About the author
Glennette Tilley Turner has written nine children's books, including An Apple for Harriet Tubman and Running for Our Lives. She has a master's degree in history and children's literature; has spoken at ALA, NCTE, BCALA, and the Library of Congress; has presented at Illinois library, historical, and reading organizations; and has served as an advisor to the National Park Service. She lives in Wheaton, Illinois.