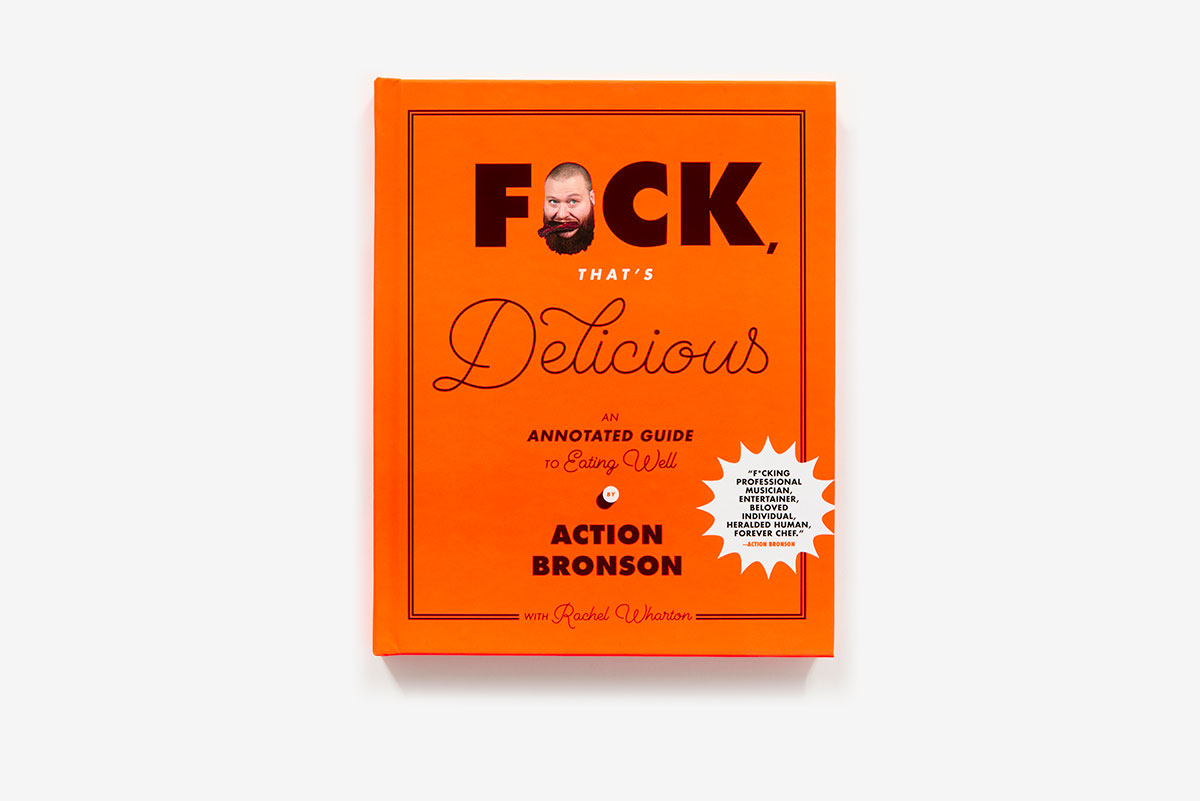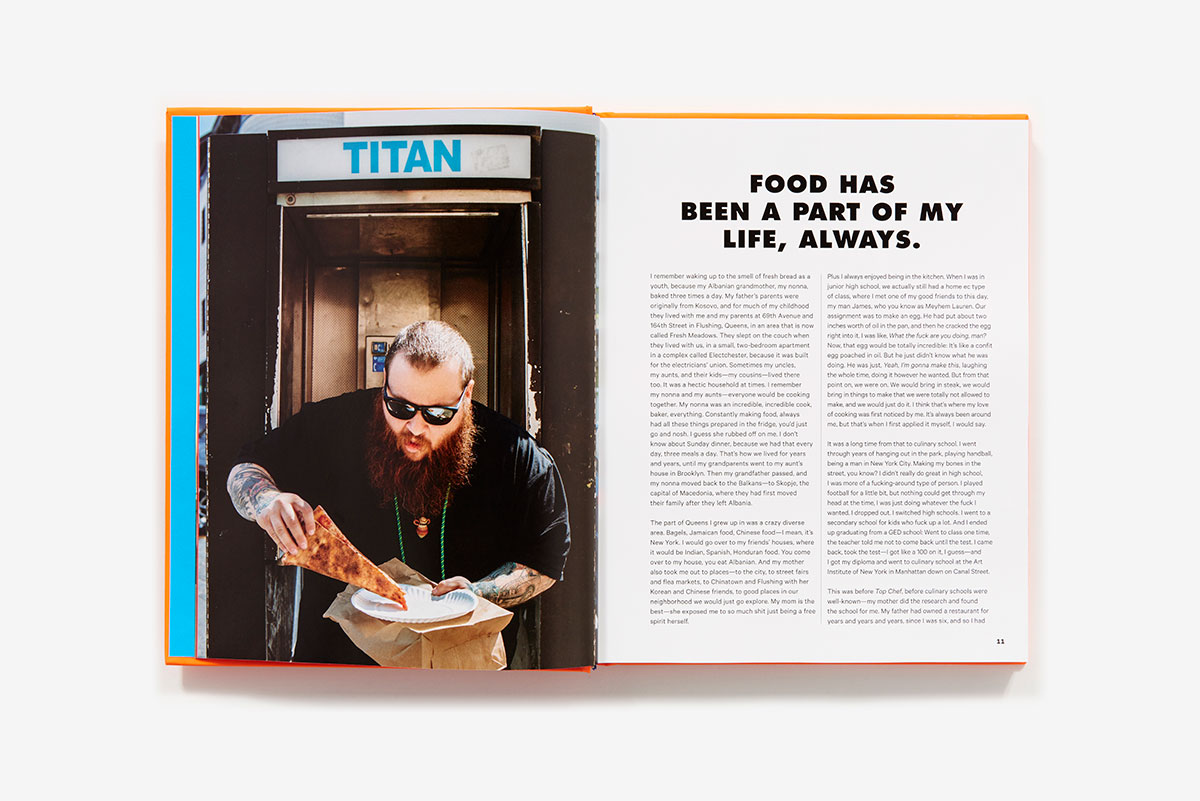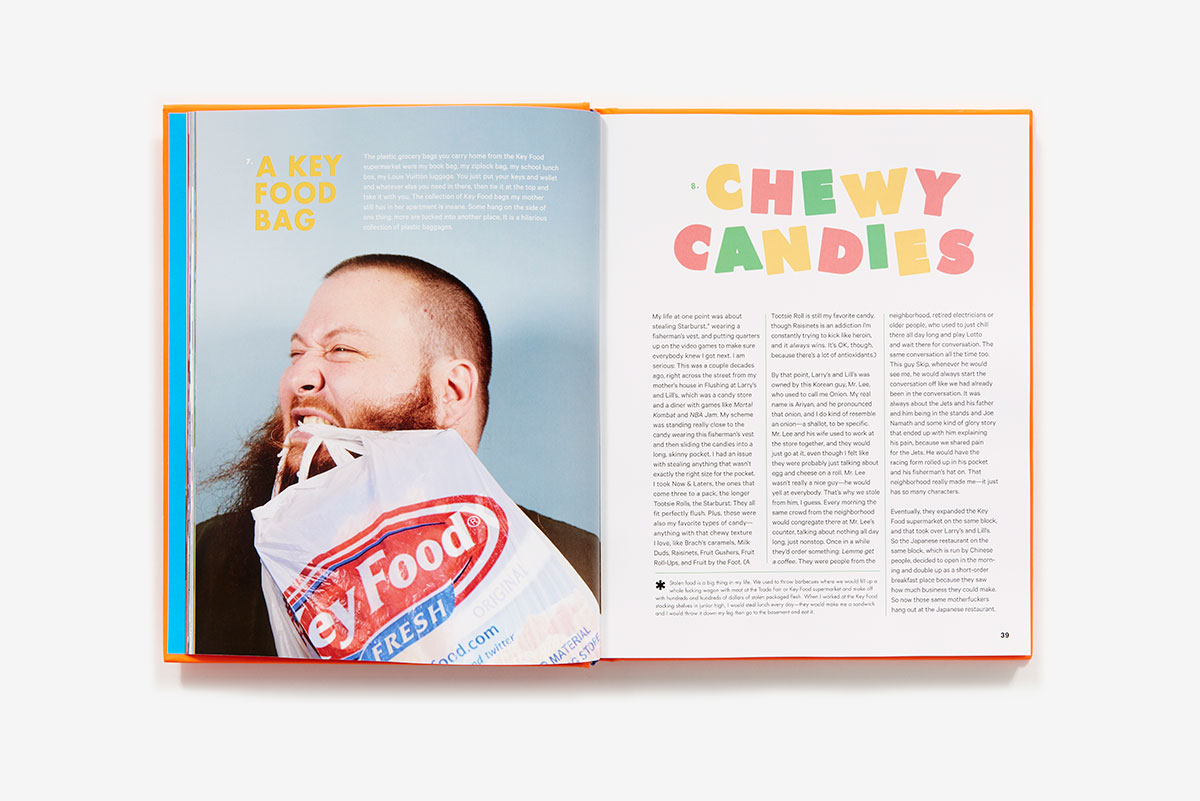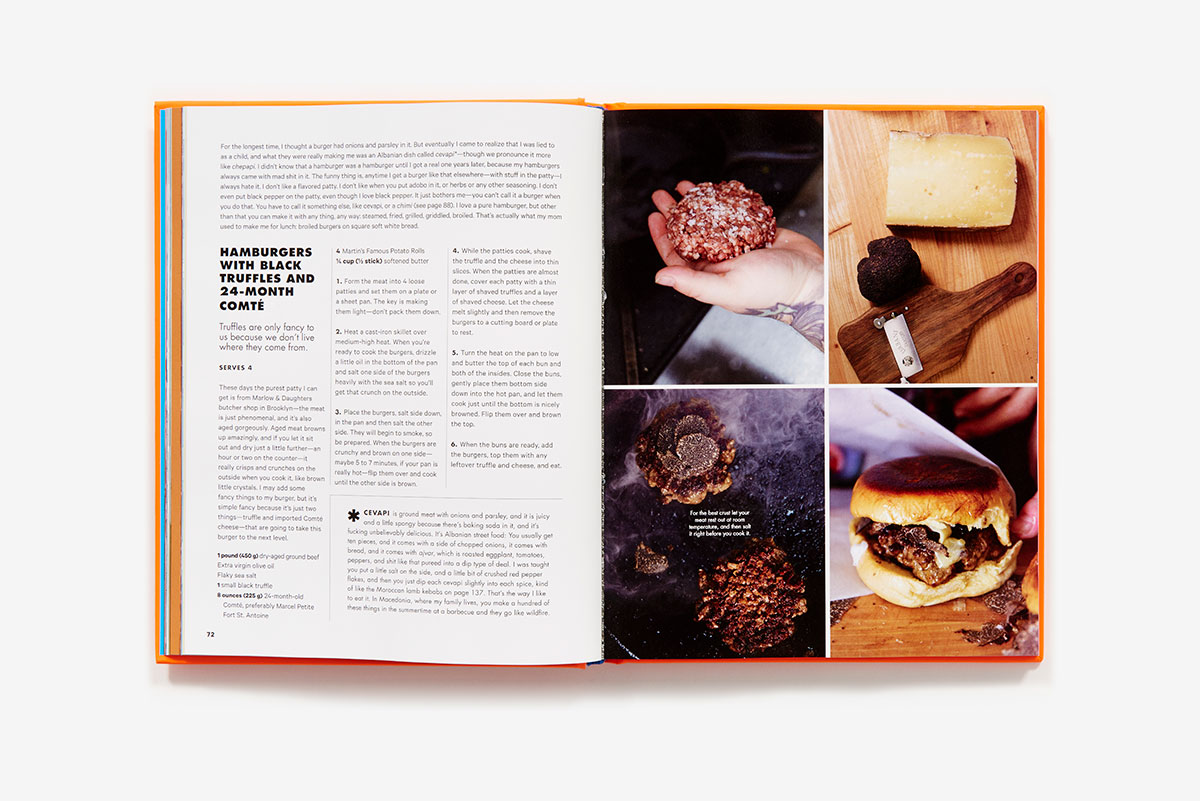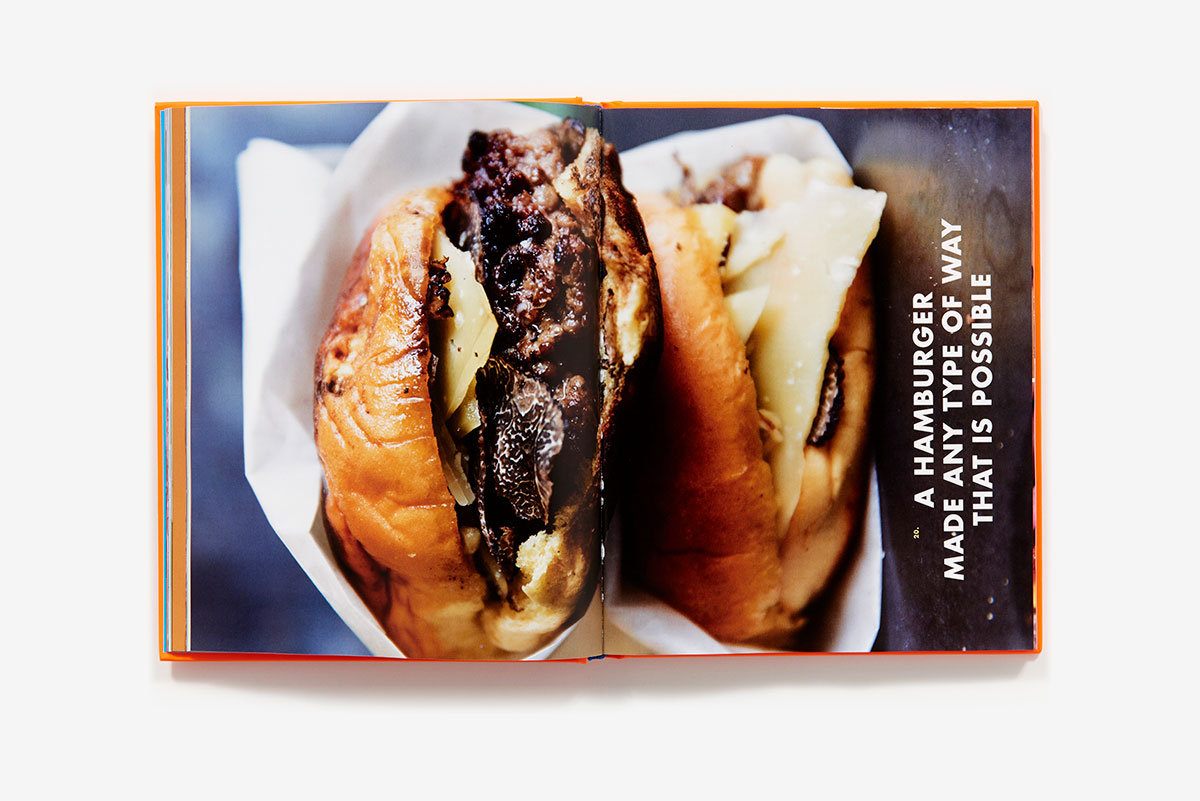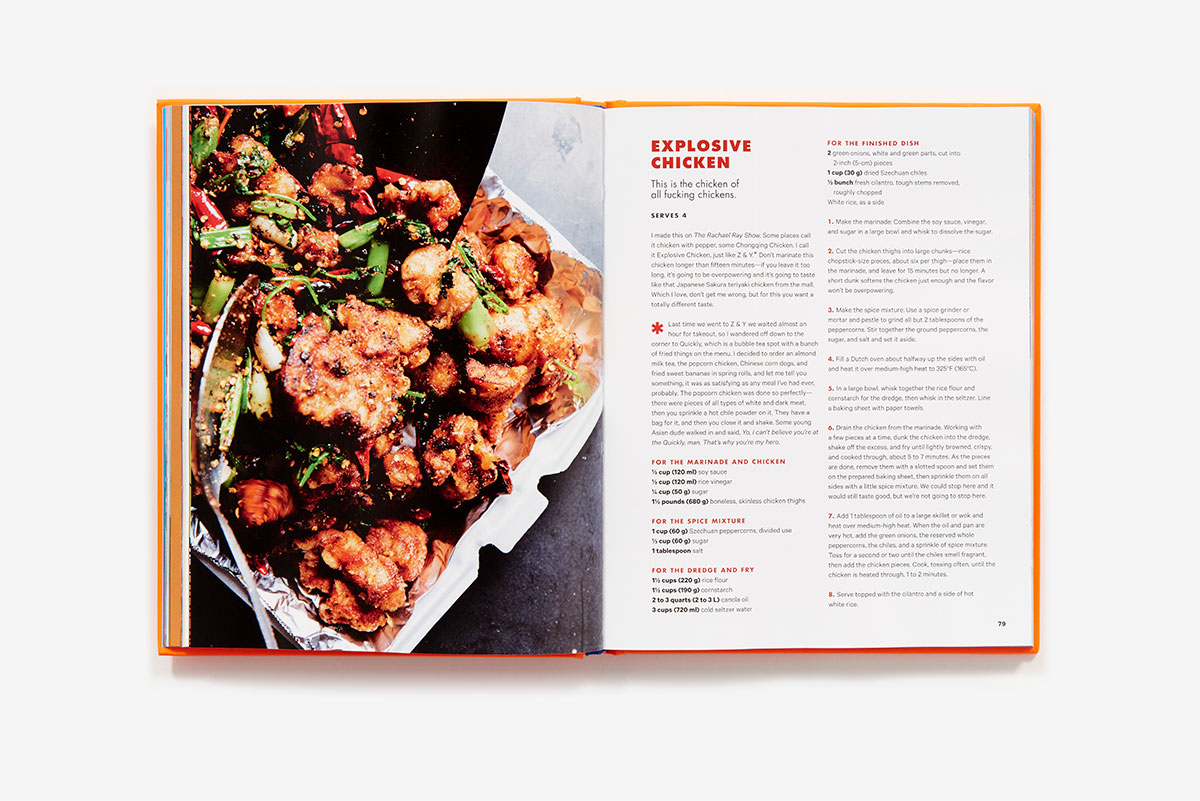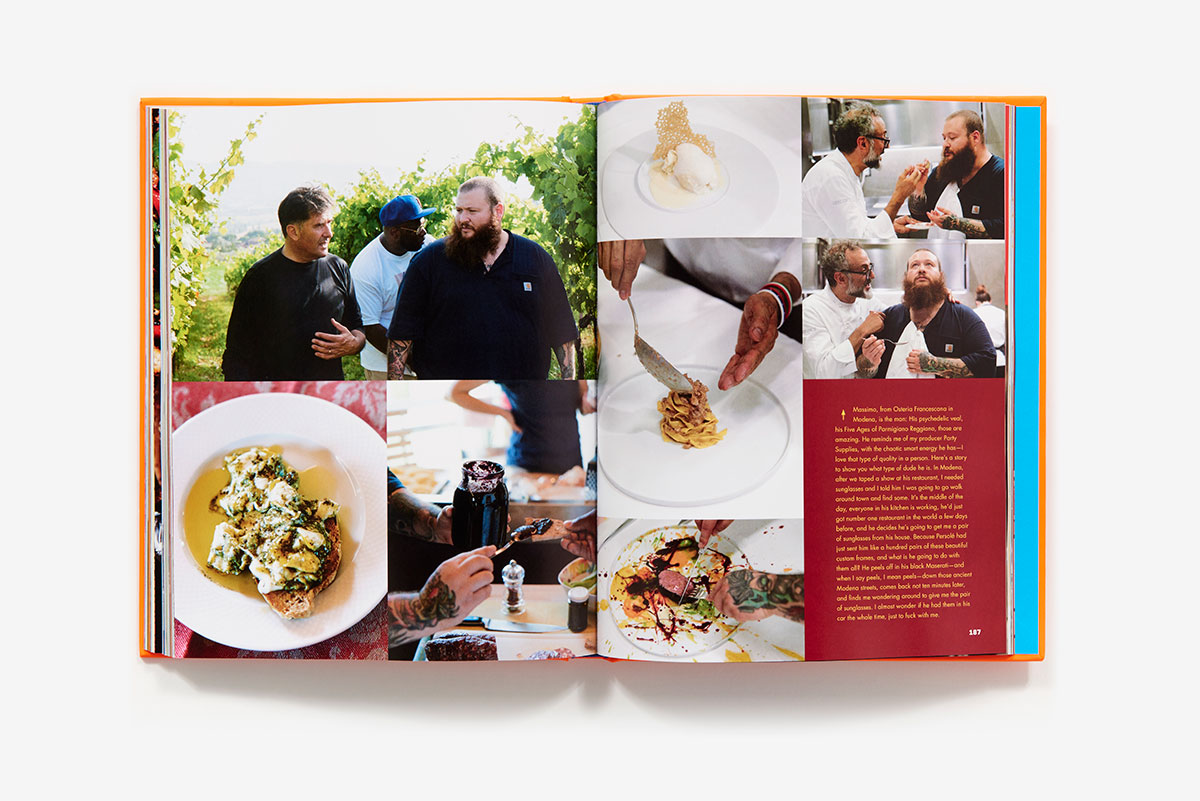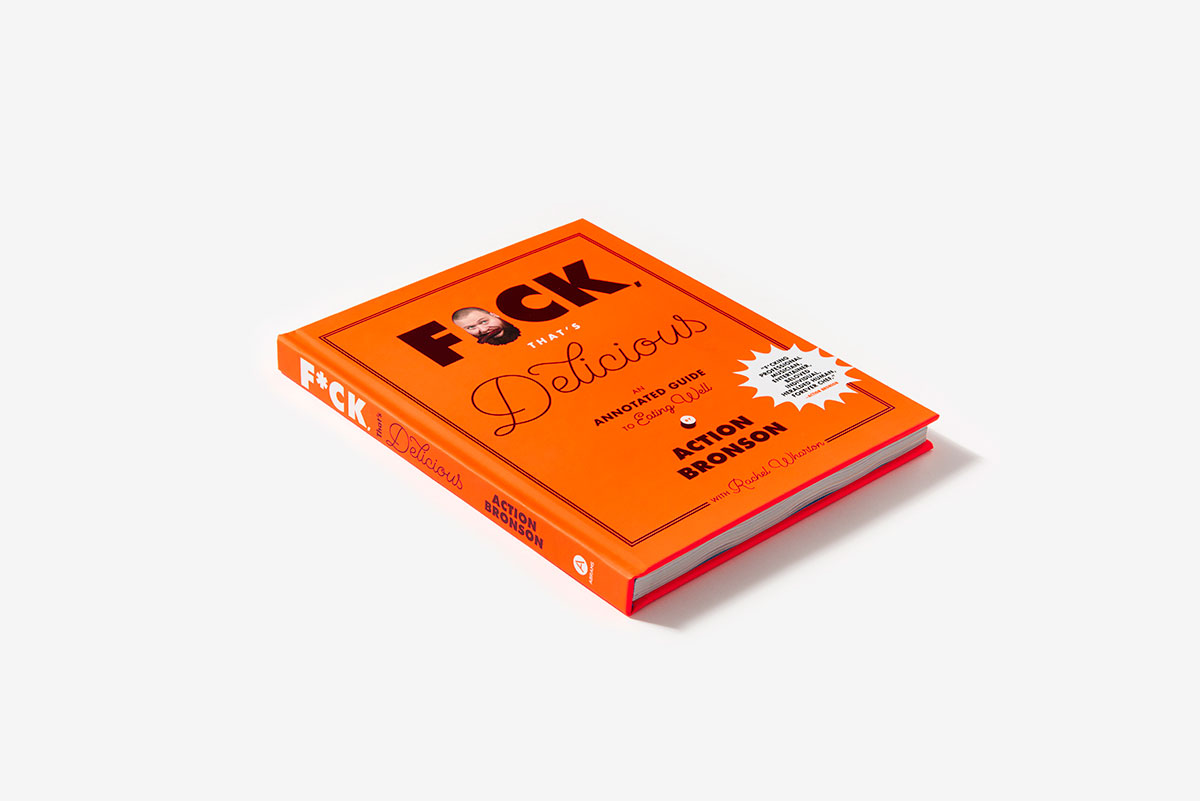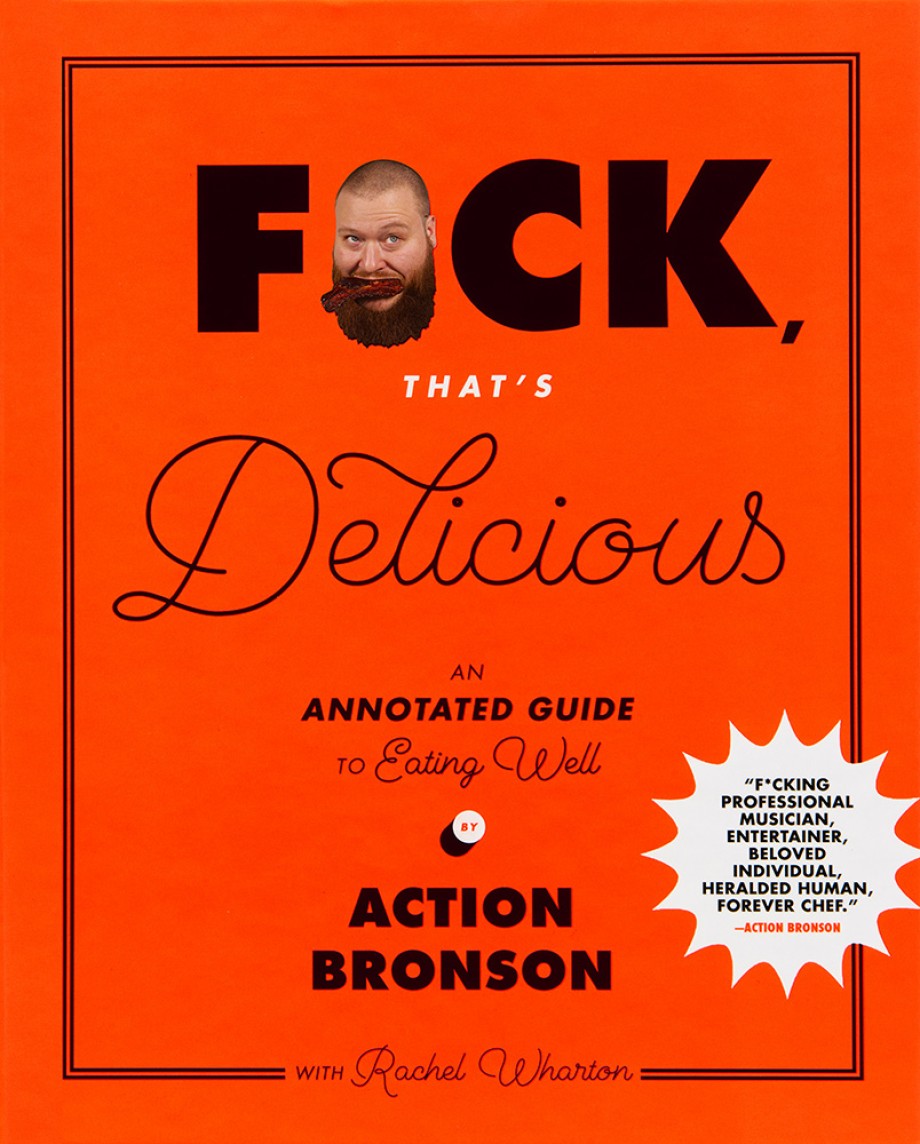 F*ck, That's Delicious
An Annotated Guide to Eating Well
Hardcover
Price: $29.99
Also available from:
Additional formats:
Publication Date: September 12, 2017
Imprint: Abrams Books
Trim Size: 8 x 10
ISBN: 9781419726552
Page Count: 224
Illustrations: 100 color illustrations
Rights: World/All
New York Times bestseller
Winner of the IACP Cookbook Design Award
"One of the internet's most entertaining food personalities." ―GQ magazine
This ain't no cookbook. This ain't no memoir. This is Action Bronson's devotional, a book about the overwhelming power of delicious—no, f*cking amazing—food, the food-stuff, full-color companion to his hit Vice television show of the same name.
Bronson is this era's Homer, and F*ck, That's Delicious is a modern-day Odyssey, replete with orgiastic recipes, world travel, siren songs, and weed. Illustrated, packed with photos, and unlike any book in the entire galaxy, Bronson's F*ck, That's Delicious includes 40-plus recipes inspired by his childhood, family, tours, and travels.
Journey from bagels with cheese that represent familial love to the sex and Big Macs of upstate New York fat camp and ultimately to the world's most coveted five-star temples of gastronomy. And:
Tacos in LA
The best Dominican chimis
Jamaican jerk
Old-School ice cream shops
Hand-rolled pasta from Mario
Secrets to good eating from Massimo
Meyhem Lauren's Chicken Patty Potpie
D'Angelo's Sausage and Peppers
And more! More! More!
Bronson writes in his introduction, "I couldn't think of a better job. . . . The show, this book, my life is definitely something I've been wanting to do for a very, very, very long time, and I'm just happy that it's come to life."
For fans of his show and his gonzo style of food and life, there could be no better gift book than this full-color collection of all things Action Bronson.
Praise
"This book is a map of the inside of Bronson's brain. Starting with his version of Proust's madeleine, the 'bagel with cheese,' and then traveling down the THC-intensified paths of desire to include cheap street foods in the five boroughs of NYC to exotica found on his pilgrimages across the planet . . . This magnificent tome is filled with both the recognizable and the perplexing. And, best of all, I can make it at home and so can you. . . . This is a book that is at once a testament to a wild palate, to a man with a gastronomic vision, to a hip-hop artist of the top of the top category, and a student of life with legendary curiosity. Bronson is the Leonardo da Vinci of pop culture's multi-cosmic, infinitely overstimulated, twenty-first century children of the handheld devices. At the very same moment all this is swirling around in your head, on your tongue, throughout every single muscle of your dancing, jumping being, you realize . . . F*ck!!! This is delicious."

Mario Batali —
"F*cking professional musician, entertainer, beloved individual, heralded human, forever chef."

Action Bronson —
"If chefs are 'the new rock stars' (the Times) and 'rap is the new rock and roll' (Kanye West), then the Roger Daltrey of the current moment is a cannonball-shaped thirty-one-year-old rapper from Flushing named Action Bronson."

The New Yorker —
"Through his career on VICELAND, Bronson has become one of the internet's most entertaining food personalities—and his book delivers just as much loud enthusiasm for eating fucking delicious things as his show by the same name."

GQ magazine —
How-To Make Action Bronson's Chicken Parm
About the authors
Action Bronson is a rapper, chef, and the television host of Vice's F*ck, That's Delicious. He lives in New York City. Rachel Wharton is a James Beard Award–winning food writer who lives in New York City.