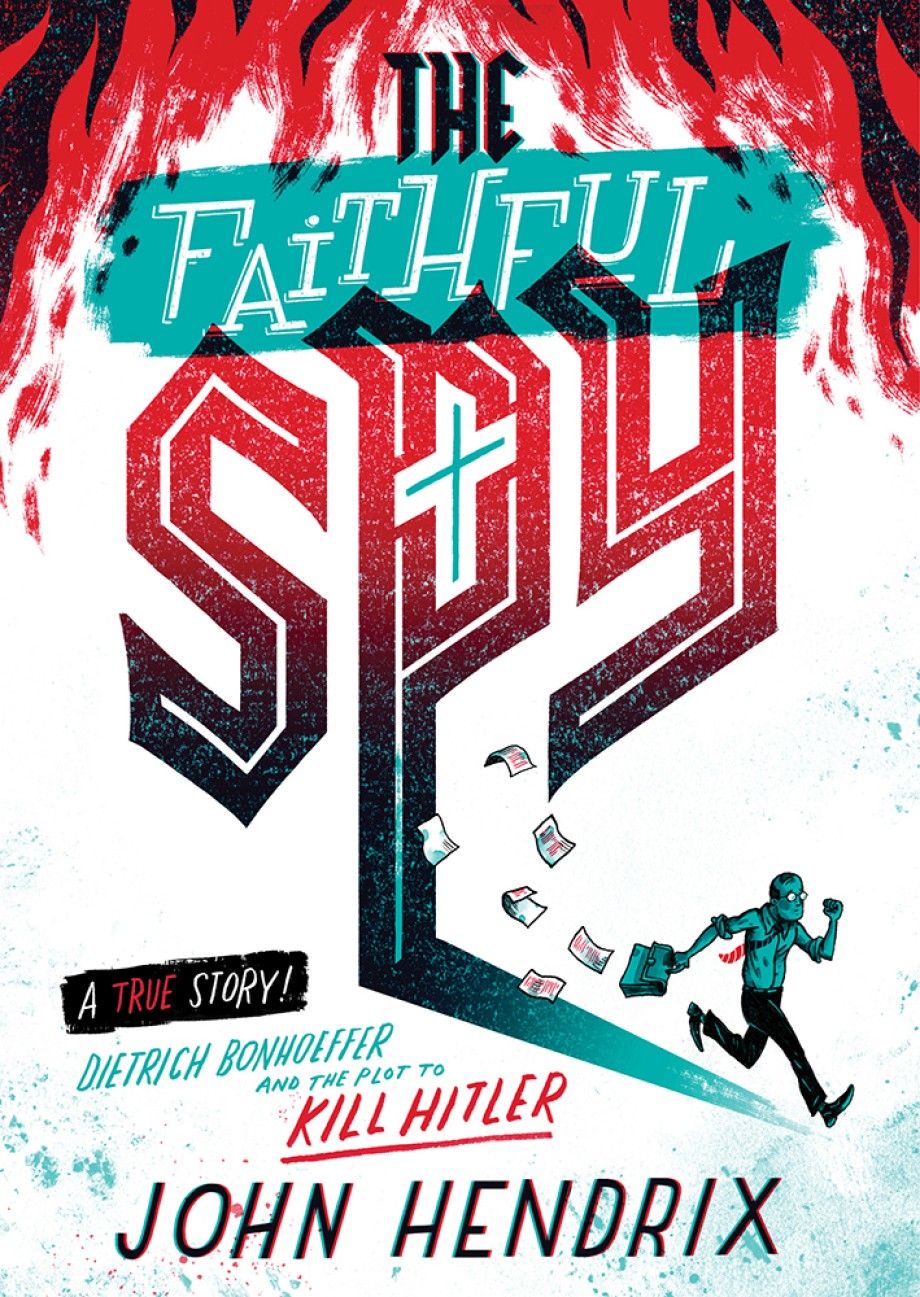 The Faithful Spy
Dietrich Bonhoeffer and the Plot to Kill Hitler
Imprint: Amulet Books
Publication Date: September 4, 2018
Price: $24.99
Trim Size: 6 3⁄8 x 9
ISBN: 1-4197-2838-5
EAN: 9781419728389
Page Count: 176
Illustrations: Full-color illustrations throughout
Format: Hardcover
Rights: World/All
Additional formats:
Interweaving handwritten text and art in his signature style, John Hendrix tells the fascinating story of Dietrich Bonhoeffer and his fight against the oppression of the German people during World War II. Bonhoeffer was a German Lutheran pastor and theologian who was shocked to watch the German church embrace Hitler's agenda of hatred. He spoke out against the Nazi party and led a breakaway church that rebelled against racist and nationalist beliefs of the Third Reich. Struggling with how his faith interacted with his ethics, Bonhoeffer eventually became convinced that Hitler and the Nazi Party needed to be stopped—and he was willing to sacrifice anything and everything to do so.

Praise
"Few historical works for children will proffer the idea that all German Christians during WWII weren't dyed-in-the-wool Nazis. In an era when nationalism is on the rise in countries across the globe, it is a great good to teach kids about a time when blind and displaced loyalty to a country led to unspeakable evil. Hendrix doesn't have to spell out the parallels to the times in which we live. Have faith in the kids. They're going to be able to get there on their own. The author is just laying the facts out before them. He trusts their intelligence. We, the adults, would be wise to do the same."

— School and Library Journal's Fuse 8
"The Faithful Spy should be required reading in high school classrooms around the nation. One of the best and most original graphic novels of 2018, readers of all ages will be captivated by its exploration of just how extraordinarily brave one pastor must have been to stand up to the Third Reich! A true story of how one pastor reconciled his faith and his courage to topple the very heart of the Nazi regime, Dietrich Bonhoeffer's life and death stands as a testament that good does indeed triumph over evil."

— Katie Monnin, Director of Education at Pop Culture Classroom, Pop Culture Classroom
About the author

John Hendrix is the illustrator of Nurse, Soldier, Spy and author/illustrator of Shootingat theStars, among others. He lives in St. Louis, Missouri.