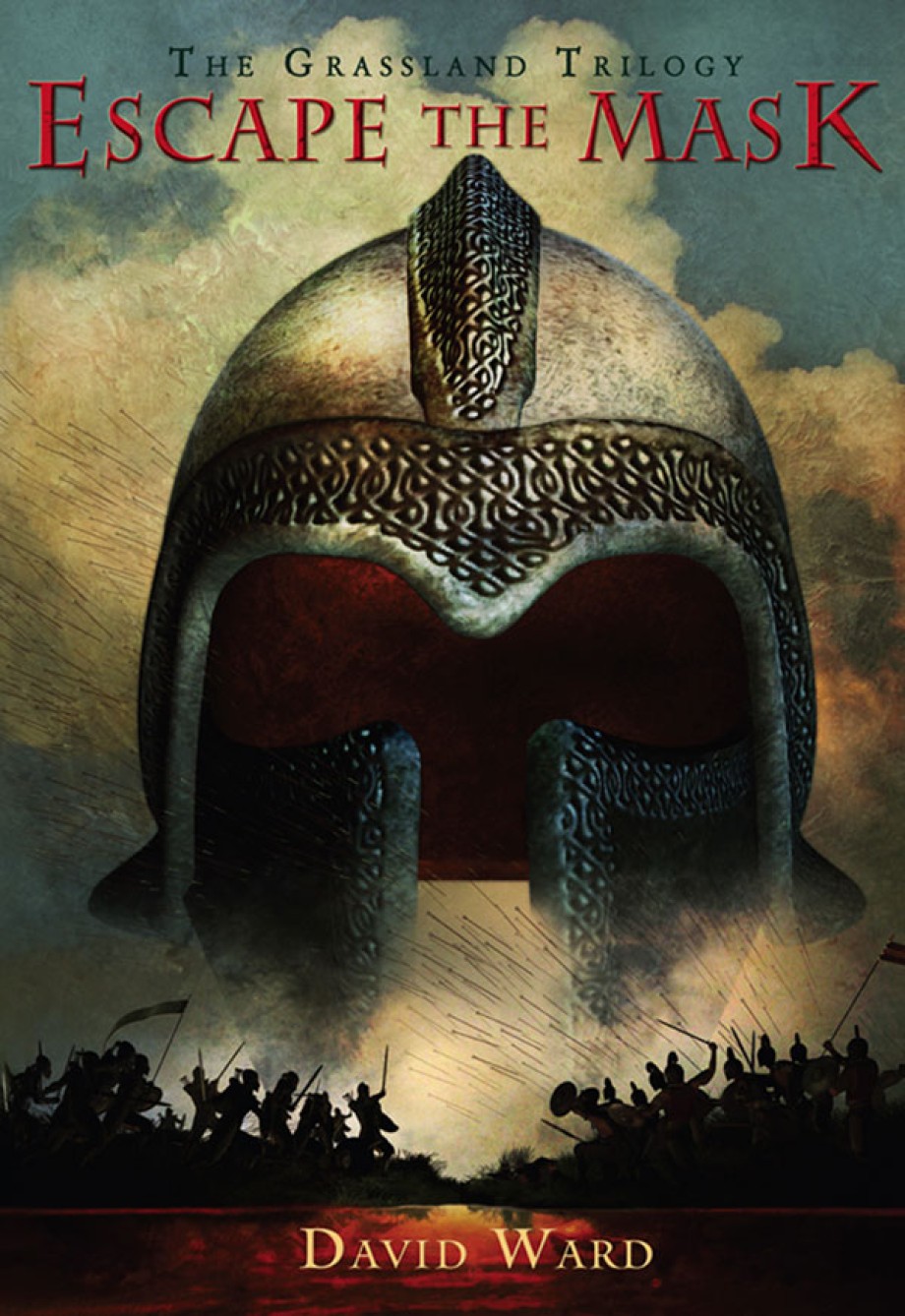 Escape the Mask
The Grassland Trilogy: Book One
Paperback
Price: $6.95
Also available from:
Publication Date: March 1, 2009
Imprint: Amulet Paperbacks
Trim Size: 5 x 7 1⁄2
ISBN: 9780810979901
Page Count: 224
Rights: US Terr & Possessions Eng
Now in paperback!
In Grassland the only hope of freedom is to go beyond the reach of sinister, silent masters, and the only family you know are your fellow captives. Coriko has never known a world beyond his cell and the fields where he toils all day. He does what he's told and tries not to anger the Spears, the cruel, masked jailers who guard him and the other child slaves. If he gathers baskets of shards and keeps quiet and orderly, then he can spend time with his cellmate and best friend, Pippa.
But without warning, the children's orderly lives begin to change—slowly at first, with the arrival of a pair of siblings who speak Coriko and Pippa's language. Soon after, violent events shake up the quiet world of Grassland, and Coriko must find the strength to grasp his freedom. Full of heartstopping action, Escape the Mask introduces Coriko, Pippa, and their friends—and begins the journey of The Grassland Trilogy.

Praise for Escape the Mask
"The quick pace immerses readers in an exotic locale . . . allows readers to experience the discovery . . ." —Kirkus Reviews
"Comparable in some ways to Golding's Lord of the Flies . . . bursts with action . . . excellent descriptive writing allows the reader to visualize the action." —VOYA, 4Q4P

F&P level: X
F&P genre: F
About the author
David Ward was born in Montreal, Quebec and grew up in the city of Vancouver beside the mountains and ocean. He was an elementary school teacher for eleven years before completing his Masters degree. David is currently a writer and university instructor in children's literature. He lives in Portland, Oregon with his wife and three children.