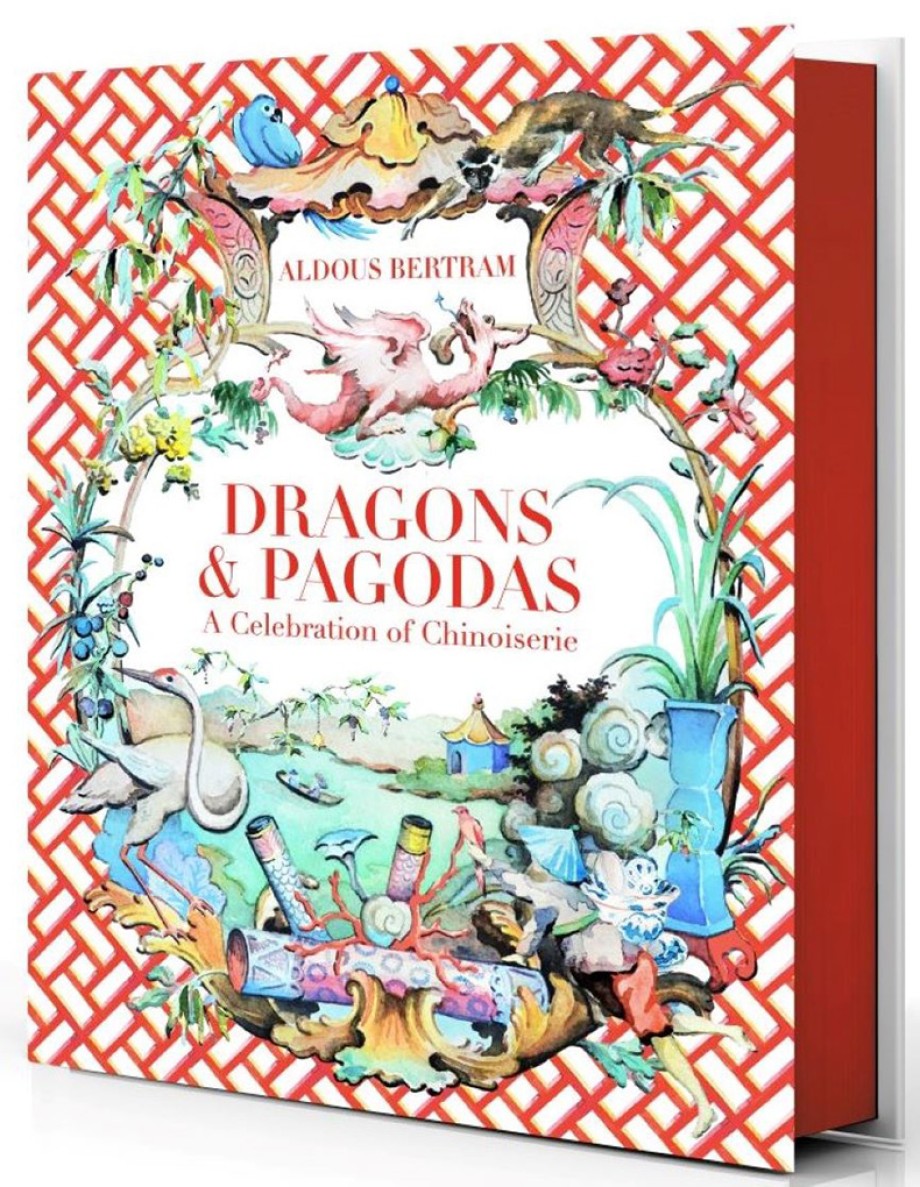 Dragons & Pagodas
A Celebration of Chinoiserie
Hardcover
Price: $60.00
Also available from:
Publication Date: September 21, 2021
Imprint: Vendome Press
Trim Size: 9 1⁄4 x 12
ISBN: 9780865653849
Page Count: 256
Illustrations: 200 color illustrations
Rights: US and Canada
A gorgeously illustrated survey of chinoiserie from the 18th century to today
Chinoiserie is a term for Western art and design inspired by a largely invented vision of China. Marco Polo's sensational account of his visit to the exotic East in the 13th century sparked a fascination with China that reached a fever pitch in the 18th century and continues to this day. Art historian and artist Aldous Bertram has long been captivated by chinoiserie. Dragons & Pagodas is organized by theme, including porcelain, color and pattern, flora, fauna, and architecture. Each chapter is bursting with images ranging from grand European summer palaces and whimsical pagoda follies to charming details of screens, porcelain figurines, and ornate plasterwork. Complete with Bertram's own chinoiserie-inspired watercolors and collages, Dragons & Pagodas is an irresistible confection and an example of chinoiserie in its own right.
-Cloth bound with edge stain

Praise
"In this inspiring and informative tome, Aldous Bertram explores the influence of Asia on design elements. . . . If you prefer your pretty pictures with a healthy dose of history and context, this book is for you."

House Beautiful —
"Bertram examines porcelain, flora, fauna, architecture and more as each chapter bursts with inspirational images of astounding and lasting beauty. . . . In this sumptuous volume Bertram shows us how the applications are woven through the past few centuries and how the lasting influence of Chinoiserie is more prevalent in our surroundings than we often realize."

La Dolce Vita —
"Bertram takes us on a kaleidoscopic journey into the history of the term Chinoiserie, covering everything from architecture to patterns and palettes. While the entire tome is a feast for the eyes, we were especially drawn to his deep dive into porcelain and its enduring popularity."

Frederic —
About the author
Aldous Bertram is an artist, illustrator, muralist, and interior designer who works for Lindroth Design. His interiors have been featured in House Beautiful and other design publications. He received his PhD from Cambridge University, specializing in the historical influence of China on English garden design and architecture. He created the effervescent watercolors for Amanda Lindroth's recent Island Hopping (Vendome). He lives in Charleston, South Carolina.