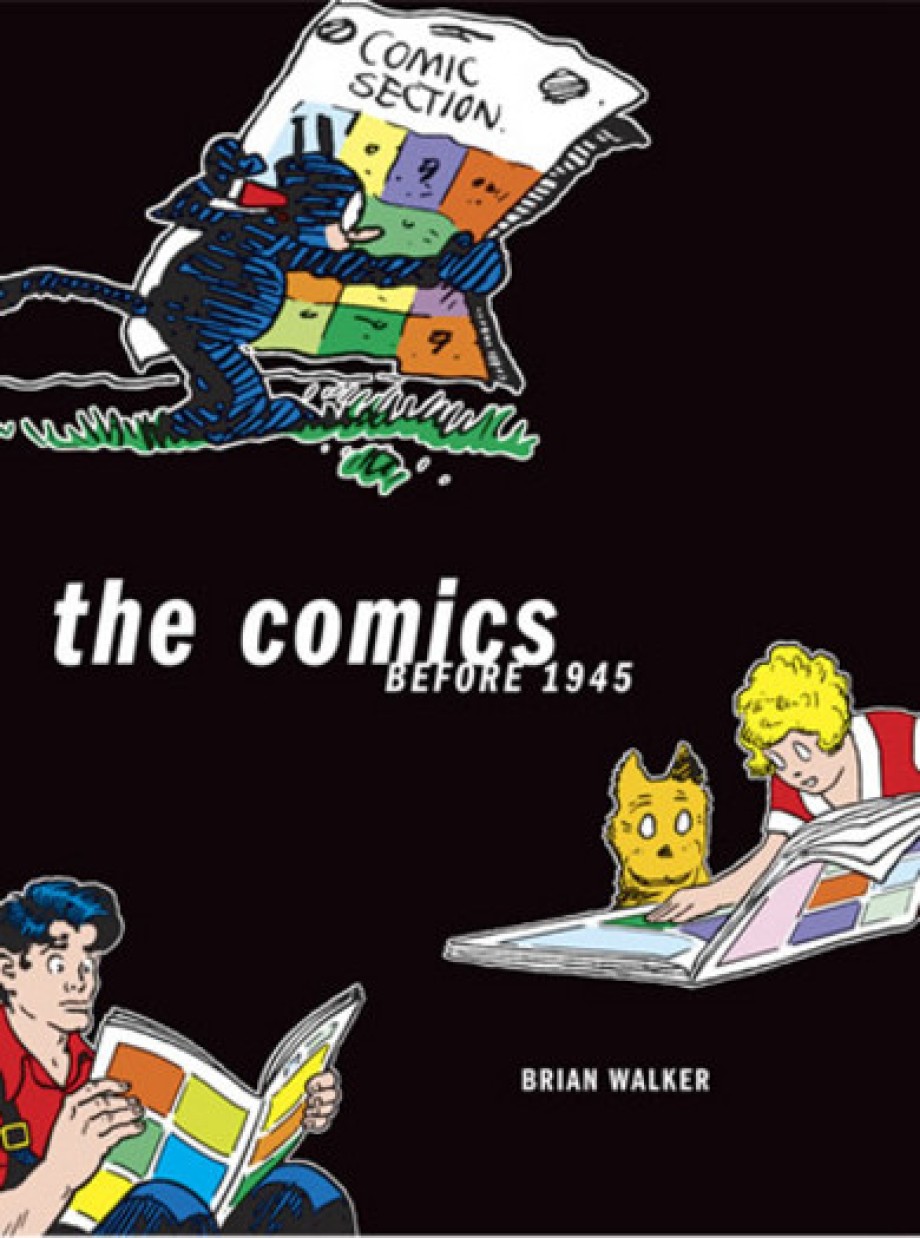 The Comics
Before 1945
Hardcover
Price: $50.00
Also available from:
Publication Date: October 1, 2004
Imprint: Abrams Books
Trim Size: 9 1⁄4 x 12 1⁄2
ISBN: 9780810949706
Page Count: 336
Rights: US and Canada, English
In the five decades after the Yellow Kid first appeared in 1895, the funnies became an essential element of American life. Comic strip characters—Buster Brown, the Katzenjammer Kids, Krazy Kat, Tarzan, Dick Tracy, Popeye, Blondie, Li'l Abner—were everywhere. They starred in live-action and animated films, stage plays, and radio programs. Their phrases invaded the language; their adventures, which reflected societal changes, were retold in books and inspired hit songs. This visually stunning, comprehensive survey—copiously illustrated with rare original comics art—is the most authoritative history of prewar American newspaper comics currently in print. It documents the major trends in the funnies business, decade by decade, and presents in-depth biographies of 21 of the most influential creators of the era. The Comics Before 1945 joins Brian Walker's The Comics Since 1945 to form a classic survey of American popular culture by one of the greatest authorities in the field.
About the author
Brian Walker, a cartoonist and a founder of the International Museum of Cartoon Art, has written and edited more than a dozen books, including Abrams' The Comics Since 1945. Since 1984 he has been part of the creative team that produces the strips Beetle Bailey and Hi and Lois. He lives in Wilton, Connecticut.