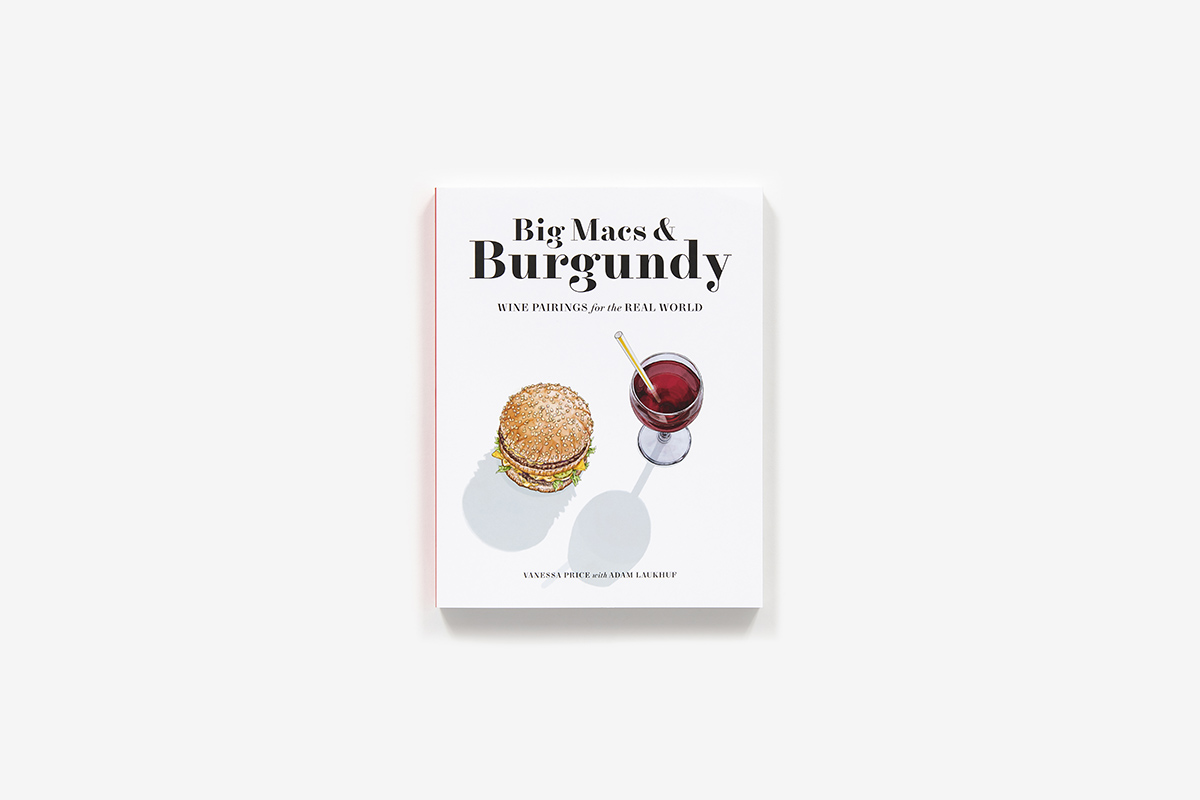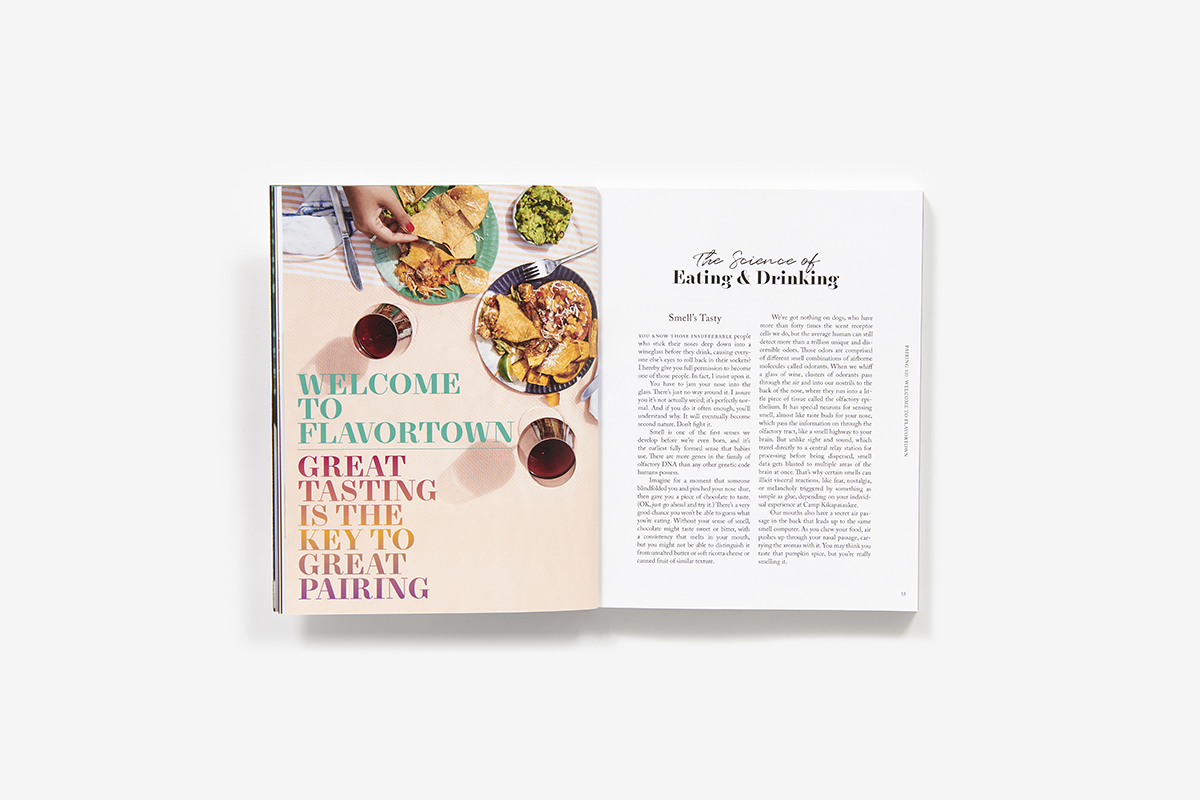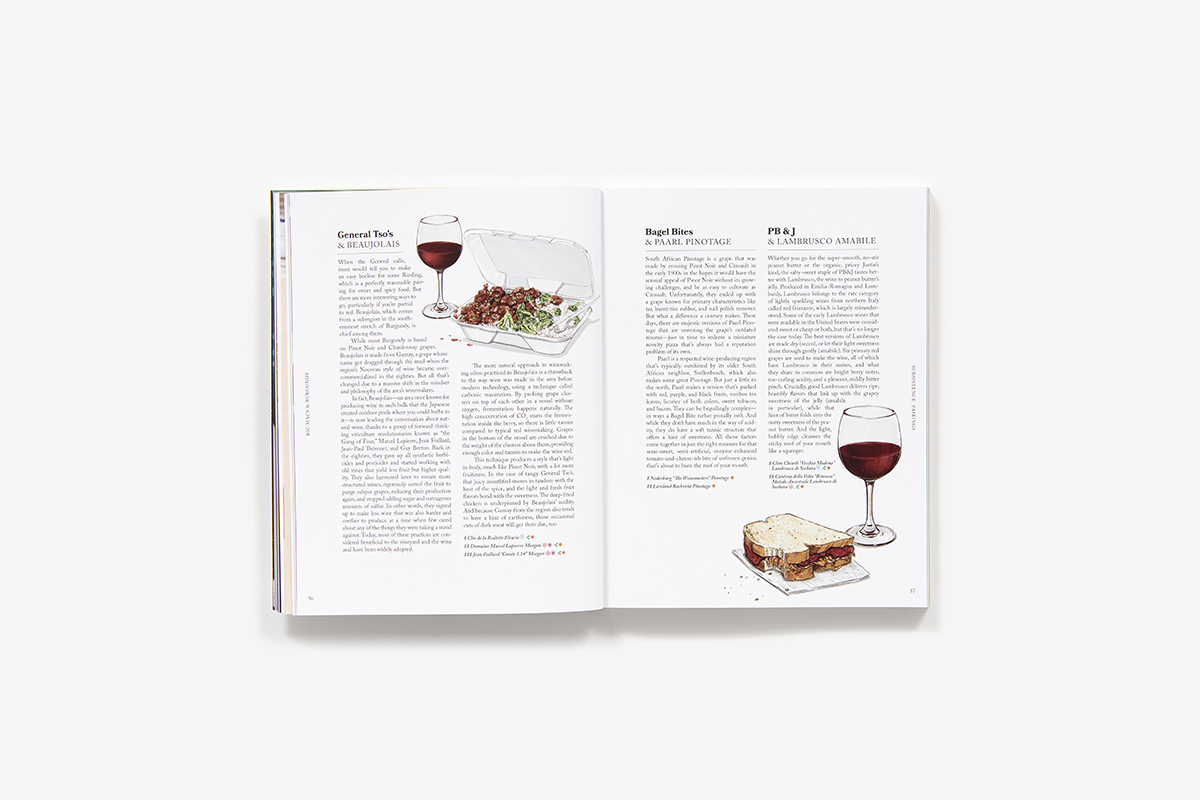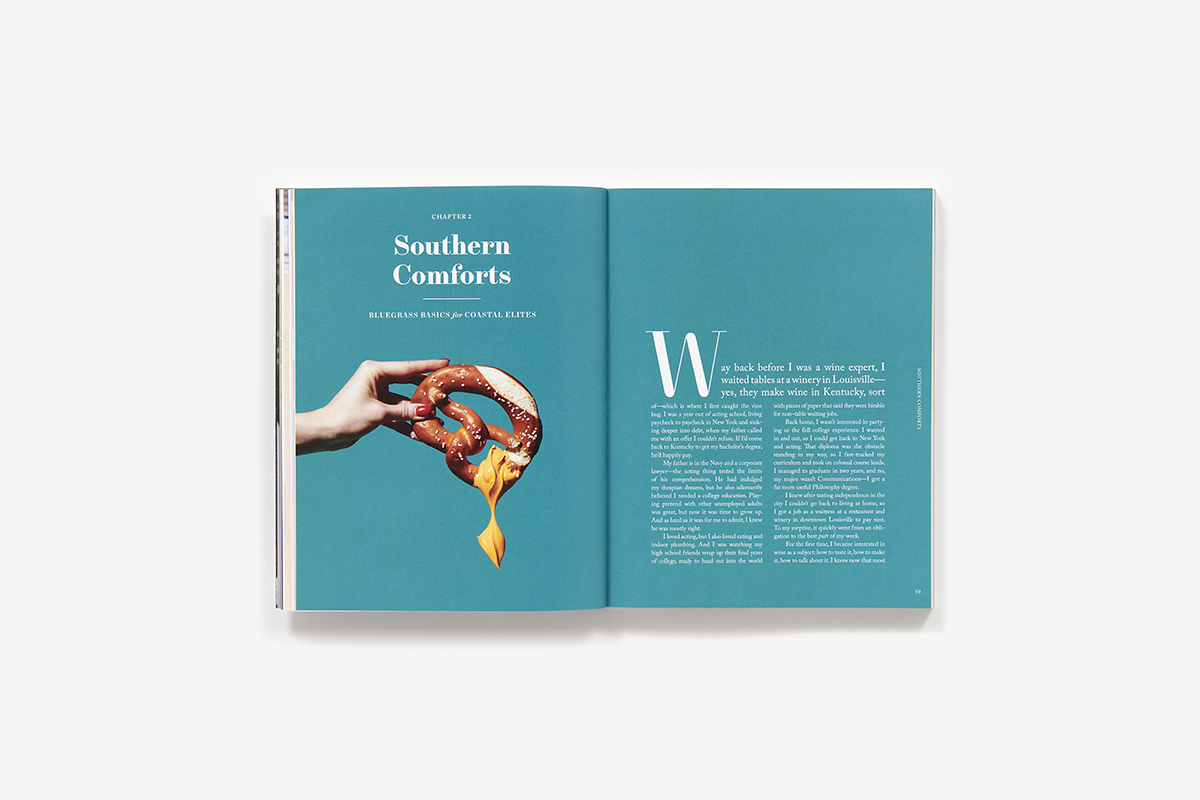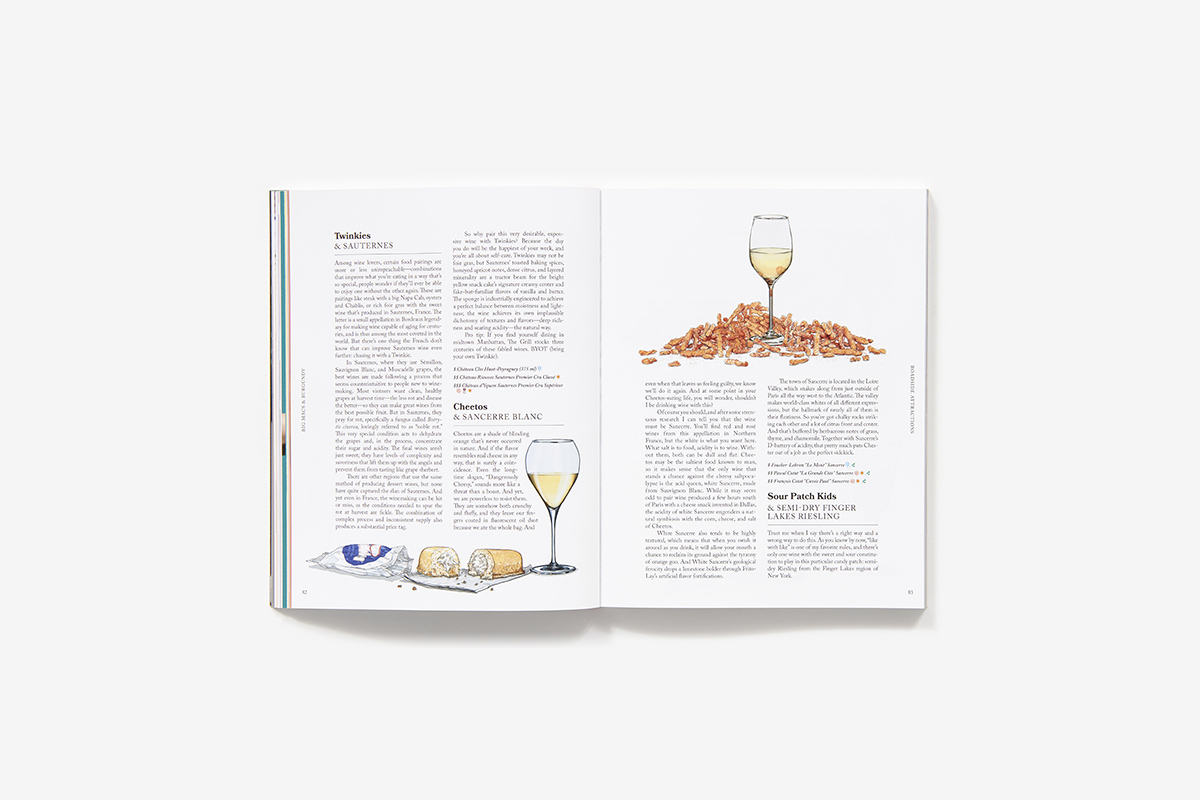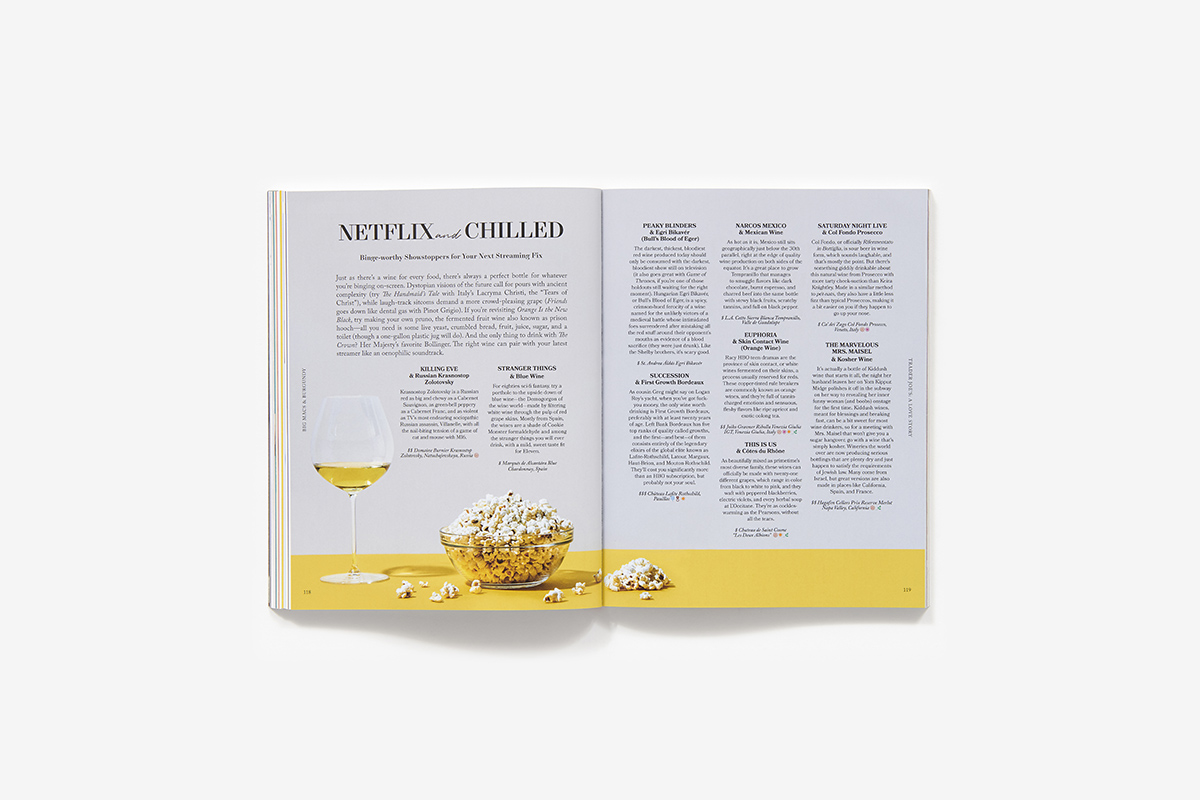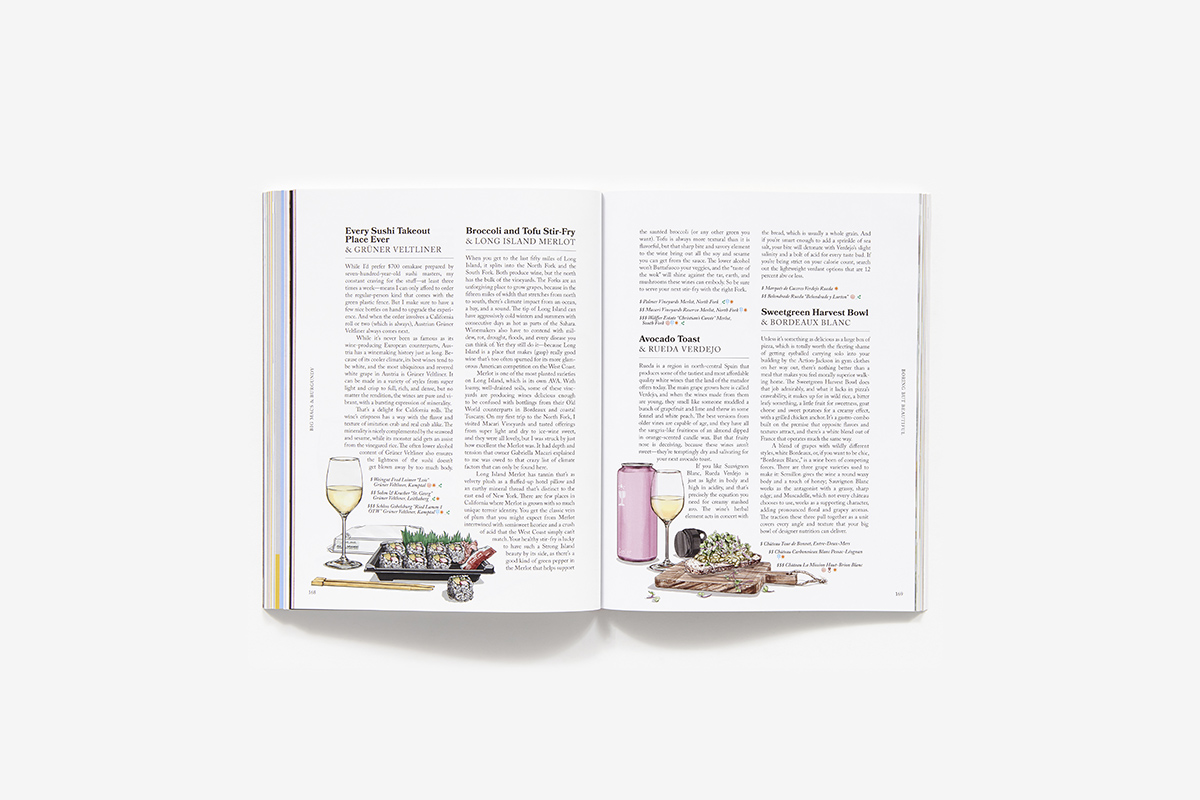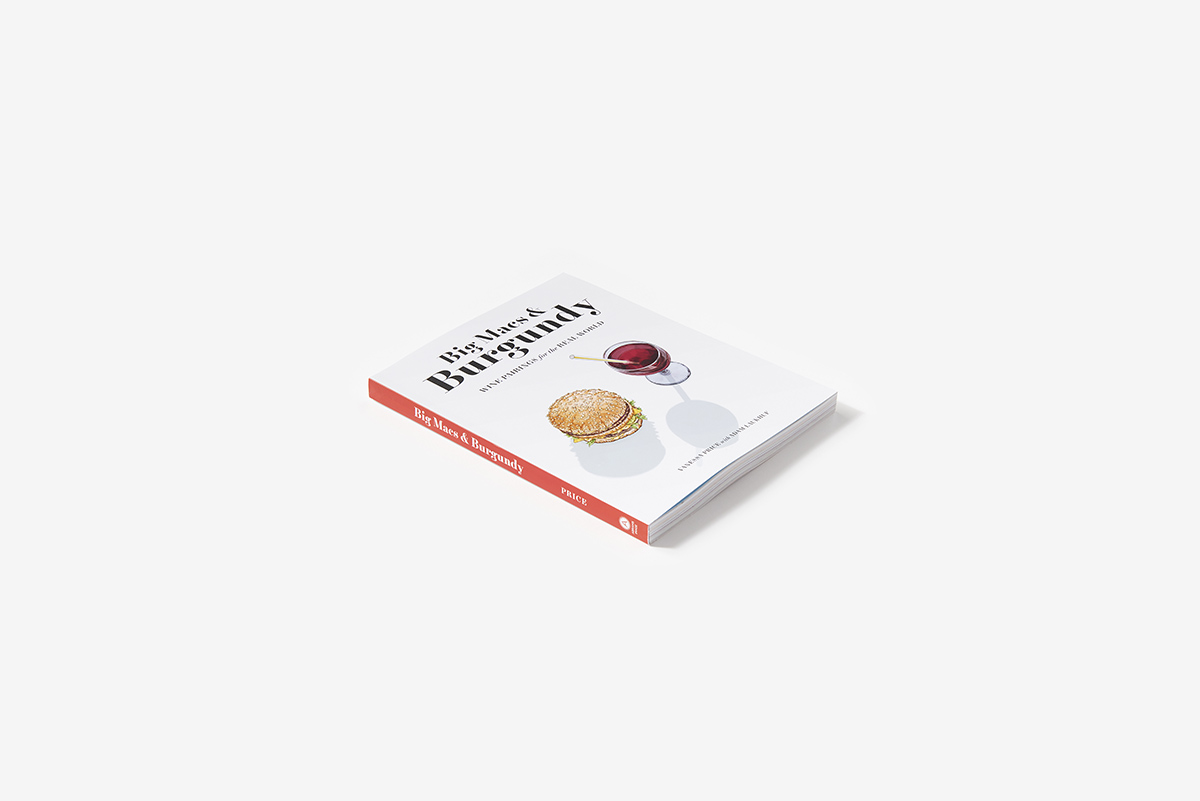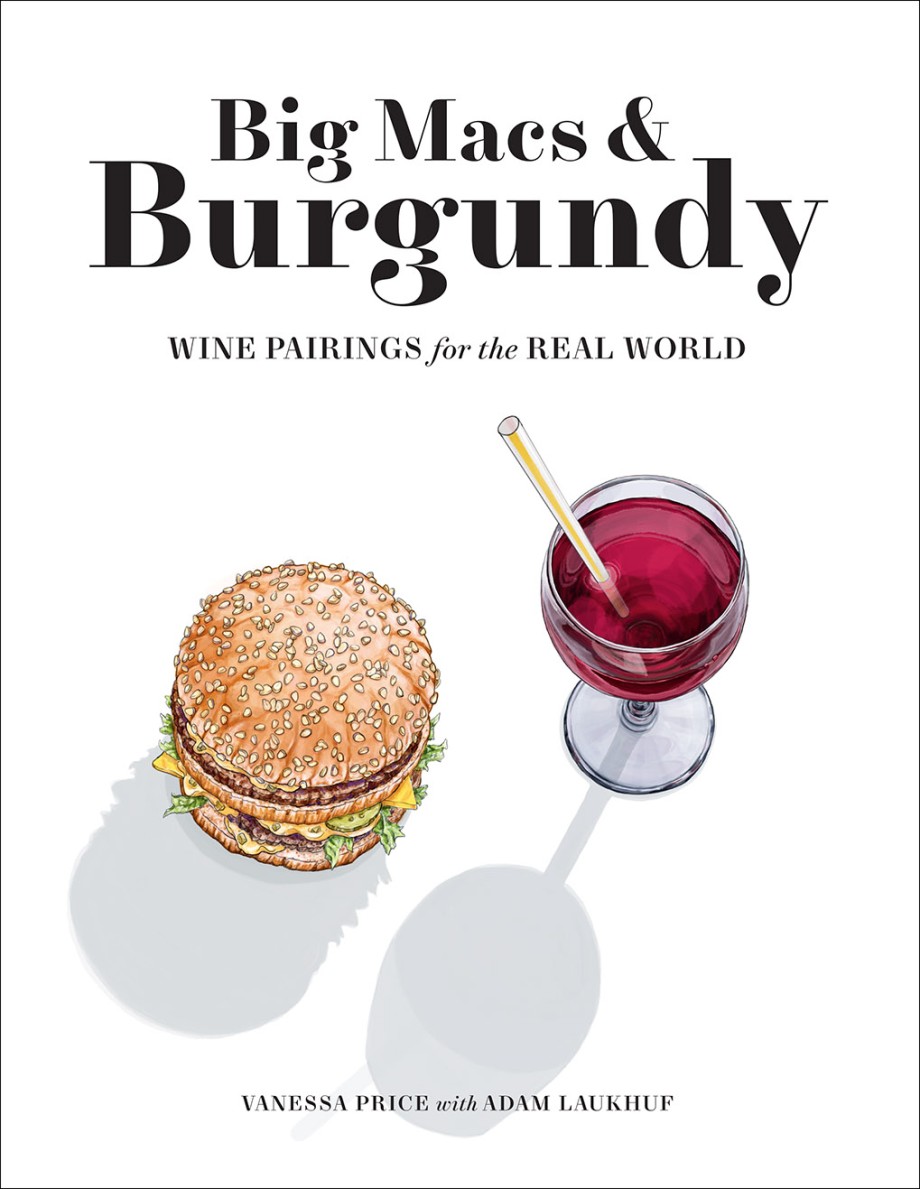 Big Macs & Burgundy
Wine Pairings for the Real World
Paperback
Price: $24.99
Also available from:
Additional formats:
Publication Date: October 13, 2020
Imprint: Abrams Image
Trim Size: 7 x 9
ISBN: 9781419744914
Page Count: 240
Illustrations: 100 color illustrations and photography
Rights: World
National bestseller!
As seen on the TODAY Show and CBS This Morning
Named "One of the Best Books of the Year" by Food & Wine, Saveur, and Town & Country
"If you've ever wondered what wine to pair with some of your favorite foods, like, say, Cheez-Its (I certainly have), check out Big Macs & Burgundy." —Food & Wine
Here are essential wine pairings for everything from popcorn to veggie burgers to General Tso's Chicken, based on the wildly popular Grub Street column.
Sancerre and Cheetos go together like milk and cookies. The science behind this unholy alliance is as elemental as acid, fat, salt, and minerals. Wine pro Vanessa Price explains how to create your own pairings while proving you don't necessarily need fancy foods to unlock the joys of wine. Chapters include:
Subsistence Pairings: For the Shoestring Somm, Scrappy Doesn't Have to Mean Crappy
Southern Comforts: Bluegrass Basics for Coastal Elites
Extra Value Meals: McDonald's: On Properly Lovin' It
Fast-Food Fixes: Hair of the Hot Dog
Wine with Breakfast: The Best Part of Waking Up Is Fermentation in Your Cup
And more!
Building upon the outsized success of her weekly column in Grub Street, Price offers delightfully bold wine and food pairings alongside hilarious tales from her own unlikely journey as a Kentucky girl making it in the Big Apple and in the wine business.
Using language everyone can understand, she reveals why each dynamic duo is a match made in heaven, serving up memorable takeaways that will help you navigate any wine list or local bottle shop. Charmingly illustrated and bubbling with personality, Big Macs & Burgundy will open your mind to the entirely fun and entirely accessible wine pairings out there waiting to be discovered—and make you do a few spit takes along the way.
Praise
"If you've ever wondered what wine to pair with some of your favorite foods, like, say, Cheez-Its (I certainly have), check out Big Macs & Burgundy. The book explores all different kinds of combinations, including breakfast pairings like avocado toast and Rueda Verdejo, pairings for entertaining like shrimp cocktail & Valdeorras Godello, and even some pairings with popular Trader Joe's items."

Food & Wine —
"Don't feel like washing down a PB&J with a glass of milk? How about a sparkling red.... Price's book, Big Macs & Burgundy, isn't just the ultimate wine list, it's a guide for what to pair with practically any food or snack you can think of, and the science behind it.... To Vanessa Price, it isn't a happy meal without a glass of wine."

CBS This Morning —
"All I can say is bless Vanessa Price, because in every wine class or pairing dinner I've sat through, the information so earnestly imparted by sommeliers and experts has gone in one ear and out the other, but this? She had me at the rapture of crunching into a poof of fake cheese followed by the crisp acidity of Sancerre (followed by another Cheeto)."

TODAY.com —
"In Big Macs & Burgundy: Wine Pairings for the Real World, [Vanessa Price] expands on her popular column for New York Magazine's Grub Street blog. Among Price's other supremely helpful fashion analogies: A Mendoza malbec, like an old pair of Levi's, is equal to any occasion and consistently good, even at the value tier; Italian Barolos are akin to tailored blazers—pricey yet foundational for adults; and vintage port is equivalent to a piece of prized leather, which becomes more nuanced with age."

Saveur —
"She's uncorking the secrets of pairing a glass of wine with your favorite foods."

The TODAY Show —
"Big Macs & Burgundy: Wine Pairings for the Real World, can transform you into an expert at pairing wine with just about anything, from pizza and Lucky Charms to pad thai and Popeye's… Refreshingly funny and written in language anyone can understand, it just might just be the only wine pairing book you'll ever need."

Maxim —
"A must-read book...Big Macs & Burgundy is a smart, useful guide to drinking the world's great wine, whether you're pairing it with foie gras or Fritos. The authors delve into how our favorite guilty-pleasure foods can unlock the best in fine wine, and share moments from Price's meteoric rise in the wine world—as well as a few pairing suggestions you'll definitely want to break out at your next dinner party."

Town & Country —
"Vanessa Price's writing is personal, engaging, and refreshingly unpretentious, distilling complex ideas into easily accessible language. This book may be arranged around food and wine pairings, yet with its impressive scope and breadth, it also serves as an excellent introduction to understanding wine in general. I'd recommend it to anyone looking to learn more about the world of wine."

author of ChampagneGuide.net and the James Beard Foundation Award-winning book Champagne, Peter Liem —
"This book is just so fun and truly what the wine world needs. Vanessa plays matchmaker to great effect here, and not just in terms of what to pair with Cardi B's Cheddar Bar-B-Que Chips, mozzarella sticks, or, my favorite, Sour Patch Kids. In disarming fashion, she demystifies and breaks down the what's-what in wine so as to leave you knowing that wine is not to be feared, but is, instead, your friend. Original, fun, smart, and empowering—it's perfect."

winemaker and author of The Essential Scratch & Sniff Guide to Becoming a Wine Expert, Richard Betts —
"Big Macs & Burgundy is a joyous, life-affirming read. The food and wine descriptions are brilliant and often hilarious, and Vanessa Price is a warm, engaging guide. And her best trick? Doing what all the best teachers do: making you learn without realizing it."

master of wine and author of Beyond Flavour, Nick Jackson —
"How fitting that a book about unexpected pairings is an unexpected pairing itself — Big Macs & Burgundy is a delightful mix of personal storytelling, irresistible images and wine-world demystifying, ranging from etymology to geography. Thanks to Vanessa Price and Adam Laukhuf, I will never forget which wine pairs best with M&Ms. If we're all lucky enough to return to movie theatres, I'm gonna need a bigger tote bag."

essayist and novelist, Sloane Crosley —
"An informative, hilarious romp through the wine world for newbie enthusiasts to seasoned connoisseurs and every food and wine lover in between."

Modern Mississauga Magazine —
About the author
Vanessa Price is a sommelier, restaurateur, wine educator, and writer for New York magazine, as well as the founder and creative director of The Vinum Collective (www.vinumco.com).

Adam Laukhuf is the former editor in chief of the National and a veteran of Vanity Fair, Details, and the New York Observer, where he was executive editor.