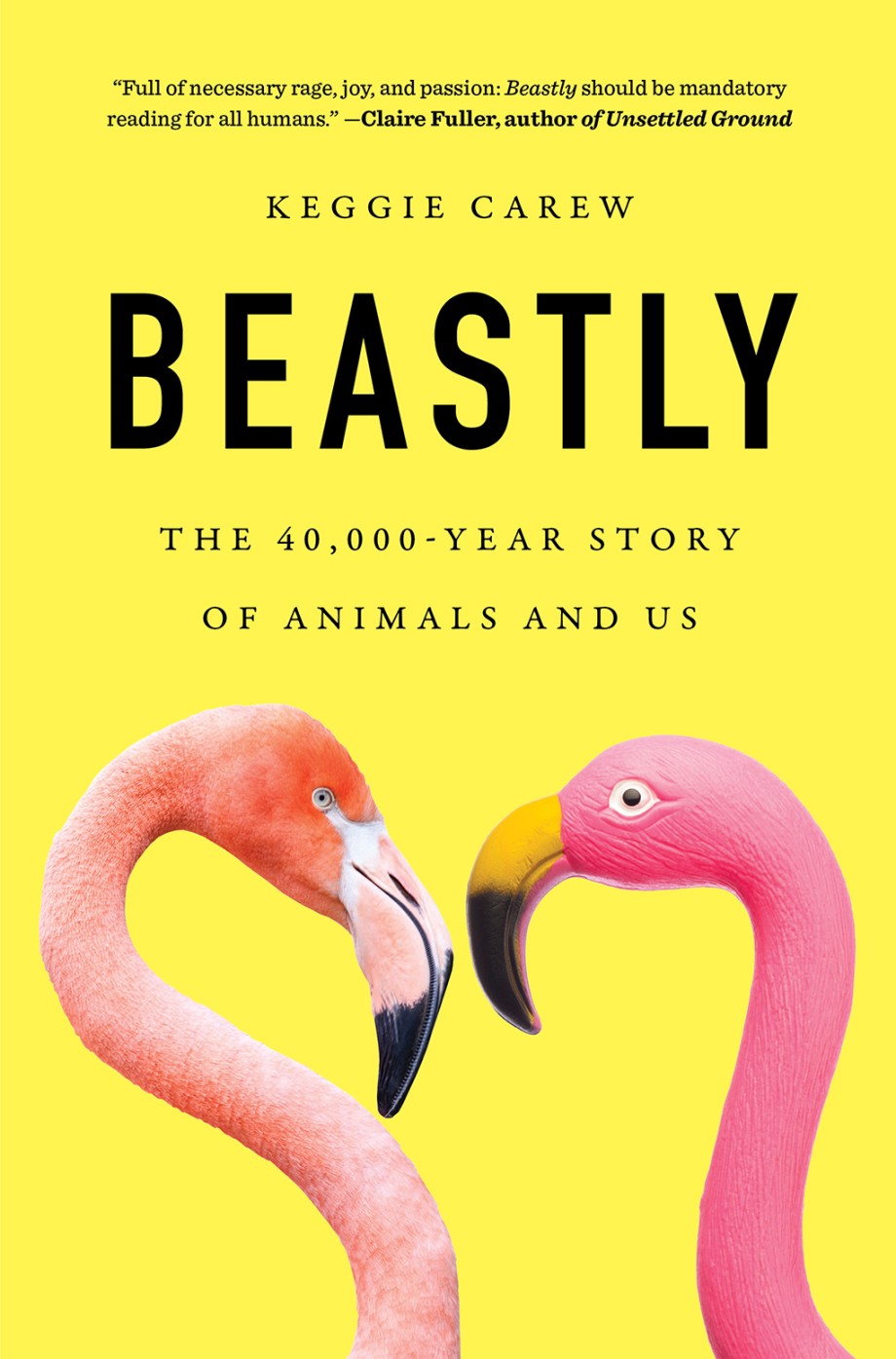 Beastly
The 40,000-Year Story of Animals and Us
Hardcover
Price: $28.00
Also available from:
Additional formats:
Publication Date: July 18, 2023
Imprint: Abrams Press
Trim Size: 6 x 9
ISBN: 9781419767036
Page Count: 384
Illustrations: 40 black-and-white illustrations
Rights: North American English
From an award-winning nature writer, true stories of our shared planet, all its inhabitants, and the fascinating ways they connect in the net of life
Animals have shaped our minds, our lives, our land, and our civilization. Humanity would not have gotten very far without them—making use of their labor for transportation, agriculture, and pollination; their protection from predators; and their bodies for food and to make clothing, music, and art. And over the last two centuries, humans have made unprecedented advances in science, technology, behavior, and beliefs. Yet how is it that we continue to destroy the animal world and lump its magnificence under the sterile concept of biodiversity?
In Beastly, author Keggie Carew seeks to re-enchant readers with the wild world, reframing our understanding of what it is like to be an animal and what our role is as humans. She throws readers headlong into the mind-blowing, heart-thumping, glittering pageant of life, and goes in search of our most revealing encounters with the animal world throughout the centuries. How did we domesticate animals and why did we choose sheep, goats, cows, pigs, horses, and chickens? What does it mean when a gorilla tells a joke or a fish thinks? Why does a wren sing? Beastly is a gorgeously written, deeply researched, and intensely felt journey into the splendor and genius of animals and the long, complicated story of our interactions with them as humans.
Praise
"What a wonderful and unexpected book. The very opposite of beastly: heavenly and amazing, powerful and affecting, a beloved and very fine teller of tales reminds us how small we are in the face of a nature that we neither understand nor wish to respect or, in any real sense, live with."

Philippe Sands, author East West Street and The Ratline —
"This entertaining and mind-expanding book on our relationship with other animals is so full of surprising facts and fascinating stories that my copy has practically every page folded down or highlighted or annotated with exclamation marks. Keggie's writing makes me laugh but it also makes me think; the perfect combination. Beastlyis a brilliant book for anyone who questions how we might live more ethically, more harmoniously and more happily alongside the other creatures in this crowded and beautiful world."

Cal Flyn, author of Islands of Abandonment: Nature Rebounding In the Post-Human Landscape —
"Wondrous true stories of kinship between humans and our fellow creatures . . . [An] impassioned account about the ways in which wild animals have shaped, and will continue to shape, our lives, particularly in the teeth of the climate emergency."

Bookseller —
"Full of necessary rage, joy, and passion: Beastly should be mandatory reading for all humans."

Claire Fuller, author of Unsettled Ground, Bitter Orange, and Swimming Lessons —
"Moving, poignant, yet funny. A charmingly eccentric exploration of our increasingly dysfunctional relationship with nature, peppered with peculiar, remarkable tales both joyous and sad."

Dave Goulson, author of Silent Earth and A Sting in the Tale —
"This book is sensational. I am fascinated by the animals, as I thought I would be, but I am equally fascinated by the humans. The writing is so beautiful. The most natural writer there ever was. I MEAN IT!"

Laura Cumming, author of Five Days Gone and The Vanishing Velázquez —
"What a delightful book! A brilliant and insightful selection of revealing stories about our complicated relationship with other animals, told with Carew's uniquely smart and stylish verve. A hugely enjoyable, thought-provoking book."

Gaia Vince, author of Nomad Century and Transcendence: How Humans Evolved Through Fire, Language, Be —
"A hugely entertaining, insightful, and far-reaching look into the fascinating complexity of our relationships with animals. The writing sparkles with wit and wisdom, allowing us to see ourselves through the eyes of the non-humans we so carelessly share this planet with."

Lee Schofield, Wild Fell: Fighting for Nature on a Lake District Hill Farm —
"This book is BRILLIANT! I've tried to find the right words to do it justice but can't. The way Keggie breathes life into the animals whose tales she tells, with such passion and purpose, is amazing . . . Feeling deeply affected by what I've read, and learned . . ."

Brigit Strawbridge, author of Dancing with Bees: A Journey Back to Nature —
"Beastly will change the way you see the world."

Cornelia Parker —
"If you are interested in the animal kingdom; if you are interested in the past, present and future of planet Earth; if you are interested in anything at all, then this gorgeous, joyous, sobering book is for you."

The Irish Times —
"Dazzling … [a] fantastic, heartfelt history of human-animal relations."

The Guardian —
"Exhilaratingly busy with ideas … Beastly is greedy for the creaturely kingdom, scooping in facts like a humpback whale engulfing a cloud of krill."

Perspective —
"This book is different, quirky and powerful."

Mark Avery, author of Remarkable Birds —
About the author
Keggie Carew has lived in West Cork, Barcelona, Texas, Auckland, and London. Before writing, her career was in contemporary art. She is the author of Dadland, which won the 2016 Costa Biography Award, and Quicksand Tales. She lives in Wiltshire, England, where, with her husband, Jonathan Thomson, she established the Underhill Wood Nature Reserve.