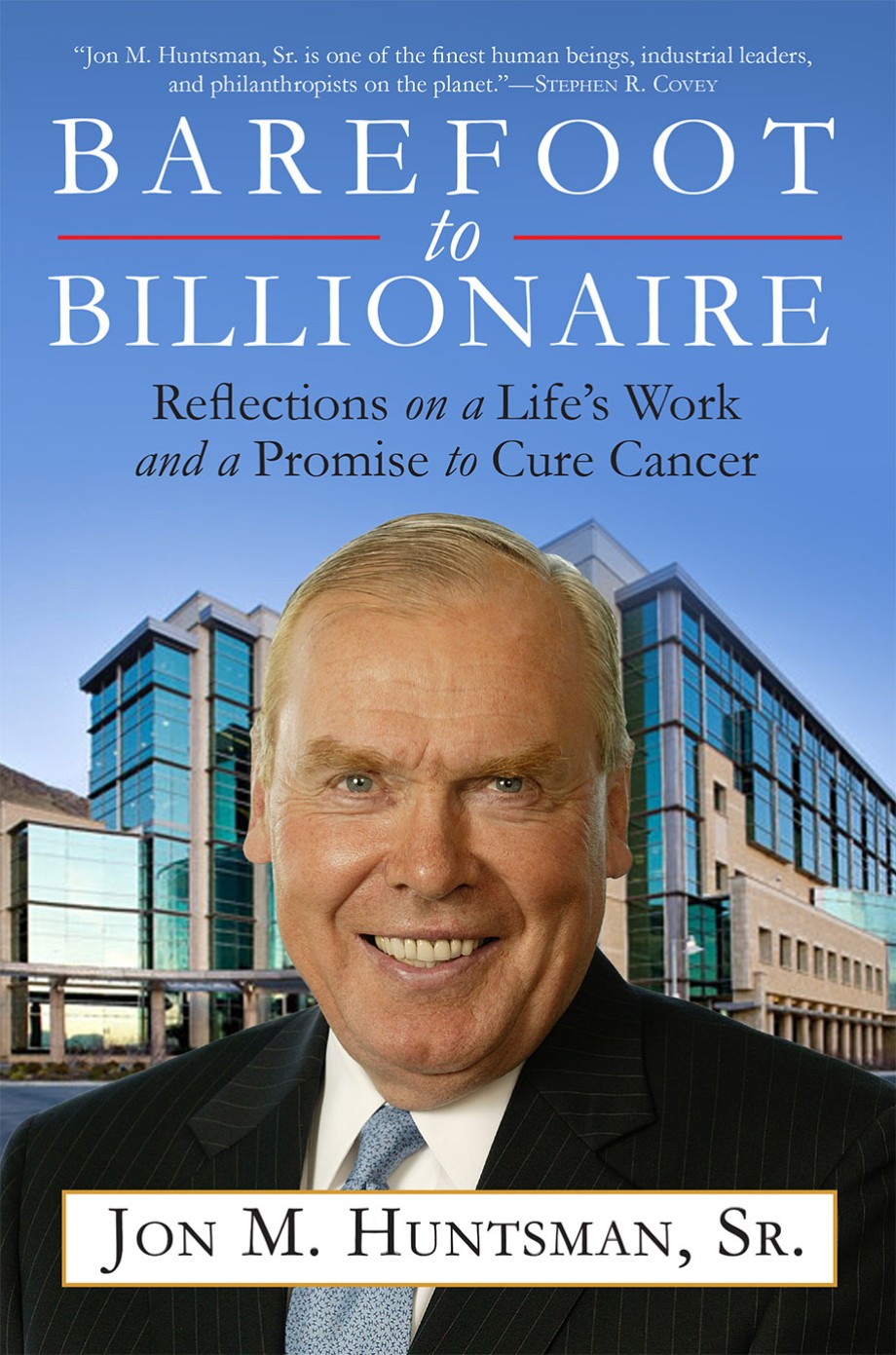 Barefoot to Billionaire
Reflections on a Life's Work and a Promise to Cure Cancer
Imprint: Abrams Press
Publication Date: October 6, 2015
Price: $19.95
Trim Size: 6 1⁄8 x 9 1⁄4
ISBN: 978-1-4683-1167-9
EAN: 9781468311679
Page Count: 448
Format: Paperback
Additional formats:
Jon M. Huntsman, Sr. has been very fortunate in life. A billionaire entrepreneur, distinguished public servant, and father of a former governor and presidential candidate, he gainfully employs over 12,000 people in the Huntsman Corporation, one of the largest petrochemical manufacturers in the world. Success in business, though, has always been a means to an end—never an end in itself. In Barefoot to Billionaire, Huntsman discusses his experiences with The Church of Jesus Christ of Latter-Day Saints, his family, and the responsibility of wealth. A great believer in personal respect and integrity, he writes on his tenure in the Nixon administration preceding the Watergate Scandal, and the impression it left on him concerning the abuses of power. But most importantly, Huntsman reveals the rationale behind his commitment to give away his entire fortune before his death. Beginning with he and his wife's billion-dollar funding of the Huntsman Cancer Institute, Huntsman has vowed to keep giving until the battle against cancer is won. In this increasingly materialistic world, Barefoot to Billionaire is a refreshing reminder of the enduring power of traditional values.