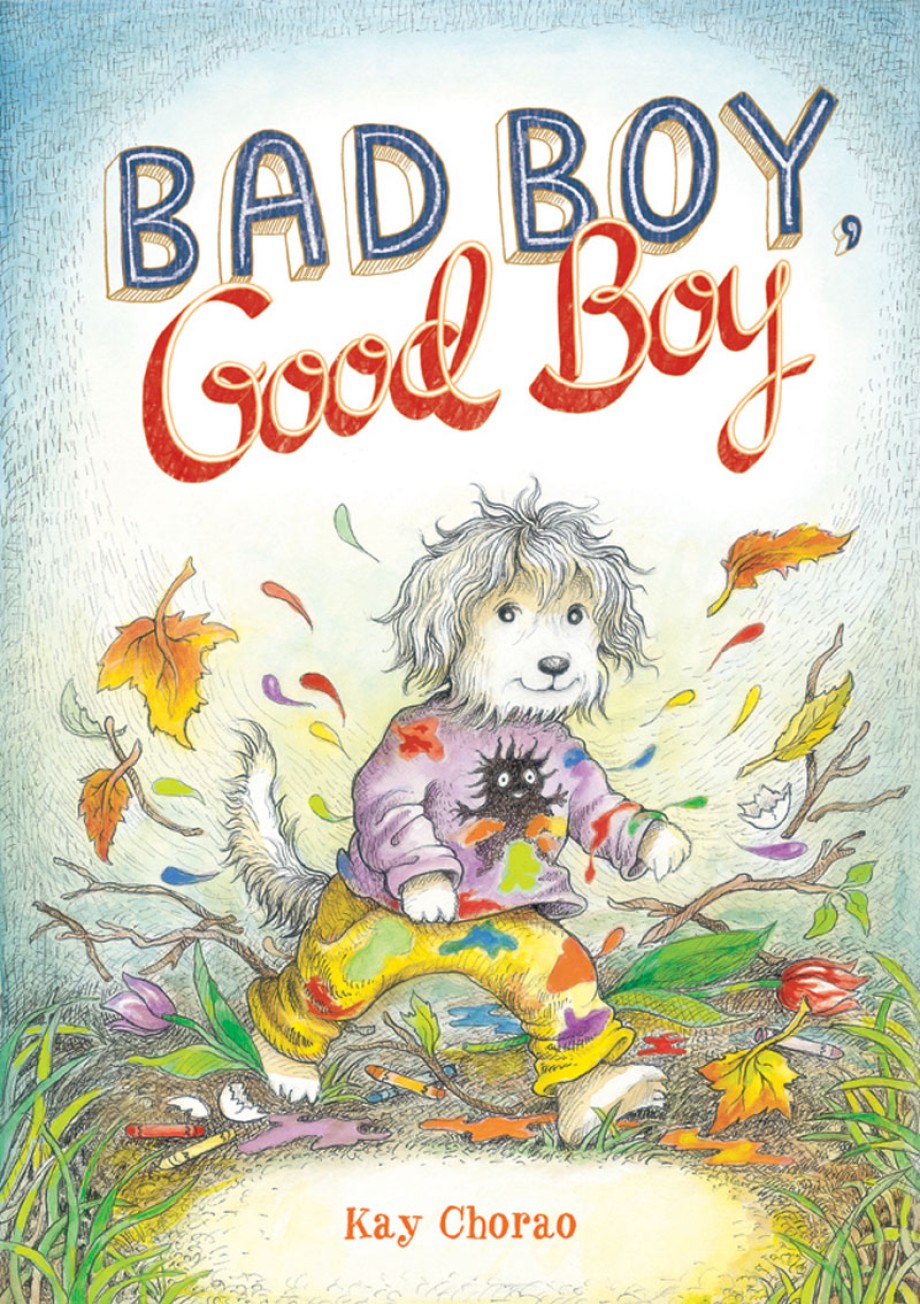 Imprint: Abrams Books for Young Readers
Publication Date: May 7, 2013
Price: $16.15
ISBN: 978-1-61312-505-2
EAN: 9781613125052
Page Count: 32
Format: Ebook
Rights: World/All
Sam is a good boy, but he always seems to be getting into trouble! His grandma thinks he is being careless, running through her garden, but he is just saving his best friend's hat from the wind. He helps his grandpa make honey toast, but then takes the rap when his mother arrives to survey the mess. His parents think Sam has disobeyed them by going out into a storm, when in fact he is saving a little hatchling that had fallen from its nest.
Part picture book and part graphic panels, older children will love this fun story and will identify with misunderstood Sam as he struggles between what is right and wrong, what is good and bad.
Praise for Bad Boy, Good Boy
"In four brief chapters, young readers meet Sam, an exuberant, somewhat impulsive pup whose heart is in the right place."
—Kirkus Reviews
"Chorao's visual storytelling is strong—her watercolor, gouache, and black pen panel illustrations are suggestive of a graphic novel for youngest readers."
—Publishers Weekly
"The animal characters have comical expressions and a great sense of movement. Chorao makes some enjoyably interesting choices in breaking up pages into comic-book panels, adding to the overall visual appeal. Kids will certainly relate to Sam, whose intentions are always good even if he sometimes causes a commotion."
—School Library Journal
"Chorao's signature watercolor, gouache, and ink illustrations depict all the characters as dogs with human attributes and emotions."
—Booklist
 
About the author
Kay Chorao has written and illustrated a number of books, including Abrams' D Is for Drums and Through All the Seasons. She lives in New York City and Jamesport, Long Island.