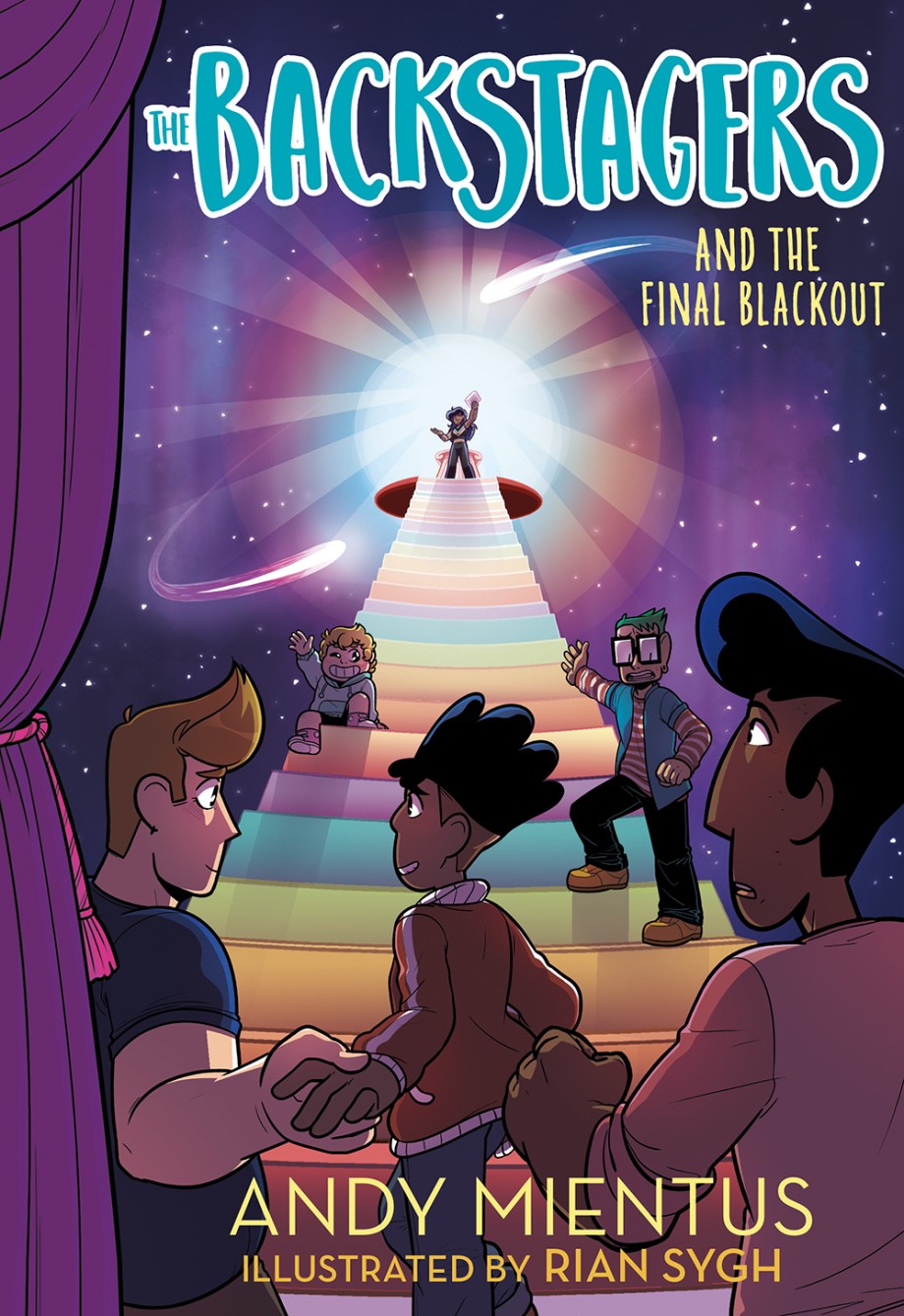 The Backstagers and the Final Blackout (Backstagers #3)
Ebook
Price: $8.09
Available from:
Additional formats:
Publication Date: September 24, 2019
Imprint: Amulet Books
ISBN: 9781683356370
Page Count: 224
Illustrations: 20 two-color spot illustrations
Based on the showstopping graphic novels, the Backstagers return for more action-packed, paranormal theater adventures!
The Backstagers are back for a thrilling third act! They've dealt with the ghost haunting their theater and faced o against the sinister siblings trying to steal the famous Designer's Journal during their production of Tammy, but now, a mysterious masked man has taken all the ancient theater artifacts that they've collected. They don't know what he wants or how to stop him—but the Backstagers will have to use all their skills and know-how to solve the mystery and save the day! Each Backstager brings their own unique skills to the team: Mischievious Sasha can always spare a smile; no-nonsense Aziz keeps everyone on task; over-caffeinated Beckett is organized like no other; flirtatious Hunter is their official stage manager and unofficial leader; sweet Jory can work his way through any problem; and clever Reo is an expert on all things spooky. Effortlessly inclusive and full of fun, The Backstagers and the Final Blackout is sure to get a standing ovation!
About the authors
Andy Mientus is an actor, singer, and songwriter who is known for his roles in Spring Awakening, Wicked, and Les Misérables on Broadway, and Smash and The Flash on television. He lives in New York City. Rian Sygh is a comic artist and cocreator, along with James Tynion IV, of the award-winning Backstagers comics. He lives in Glendale, California.