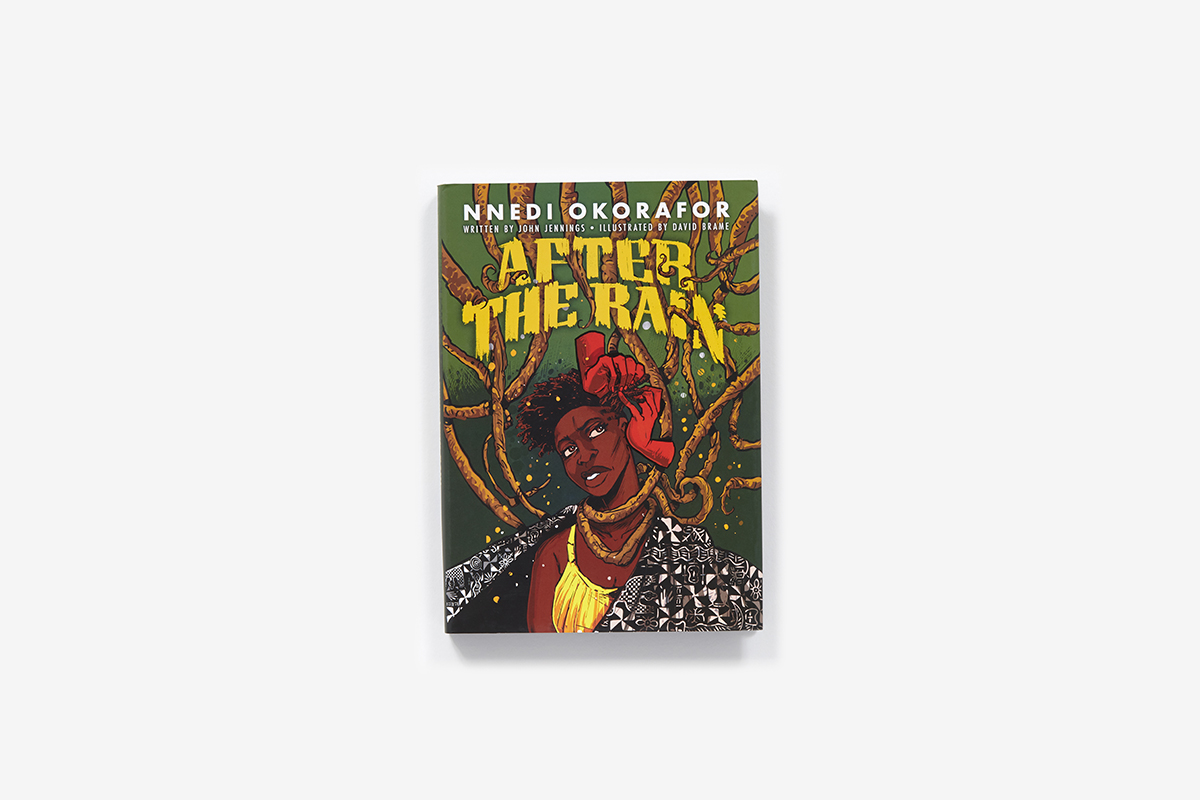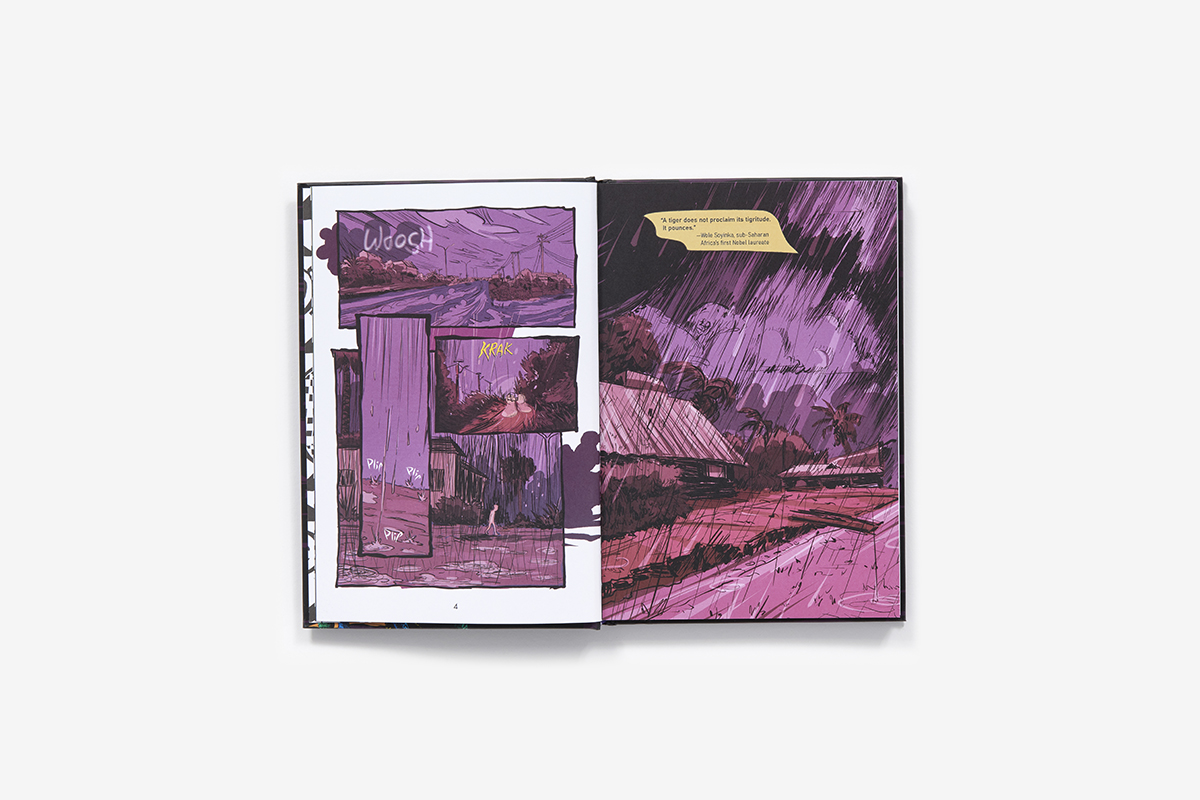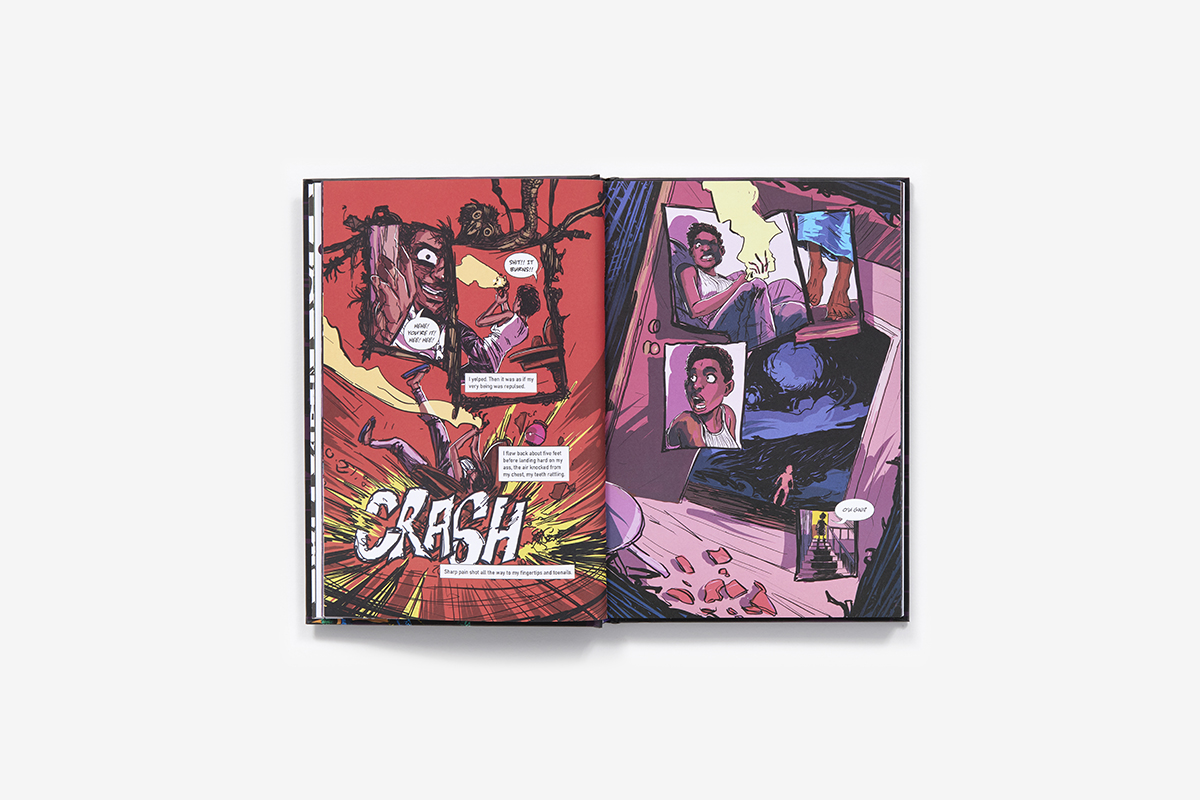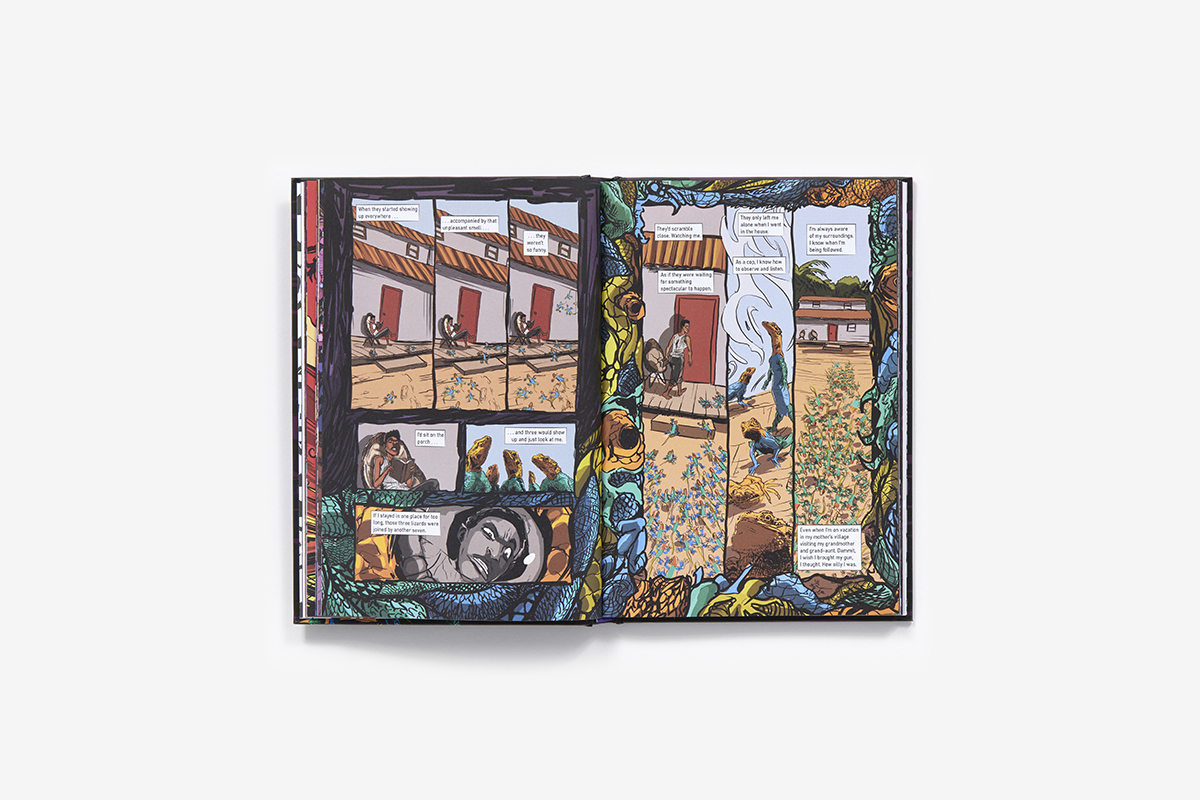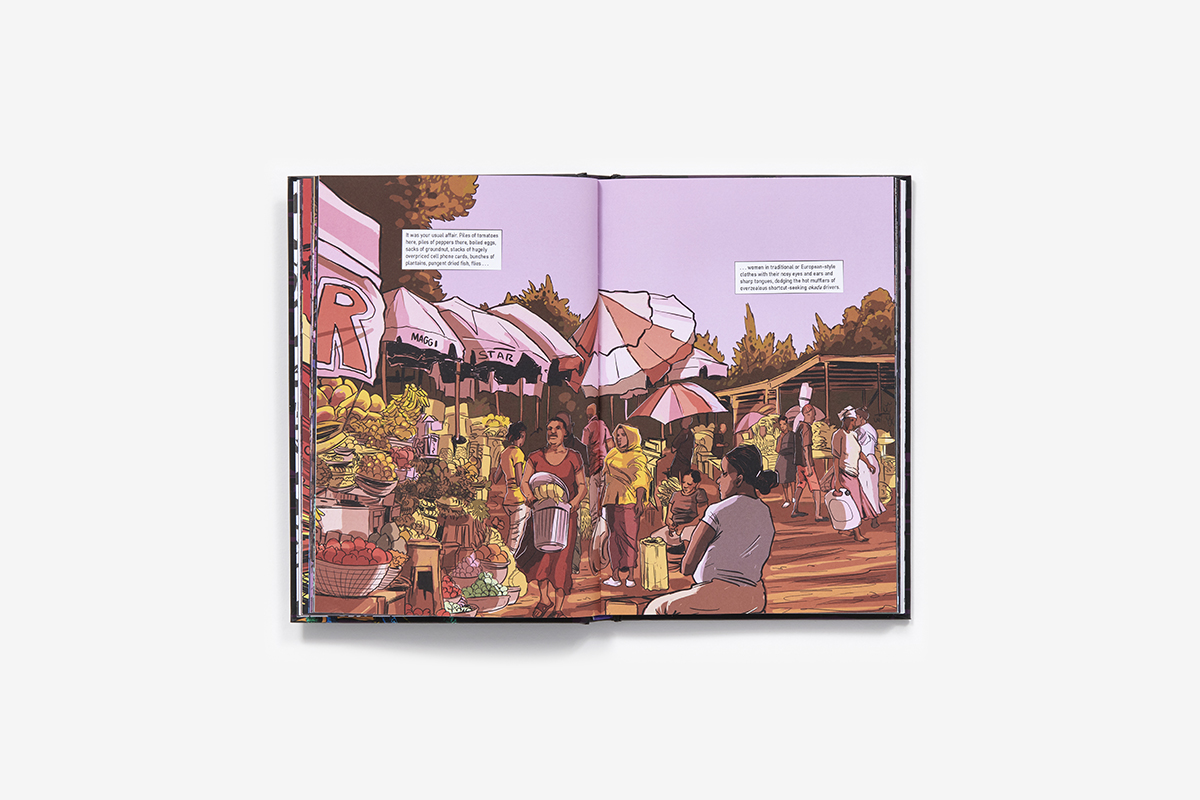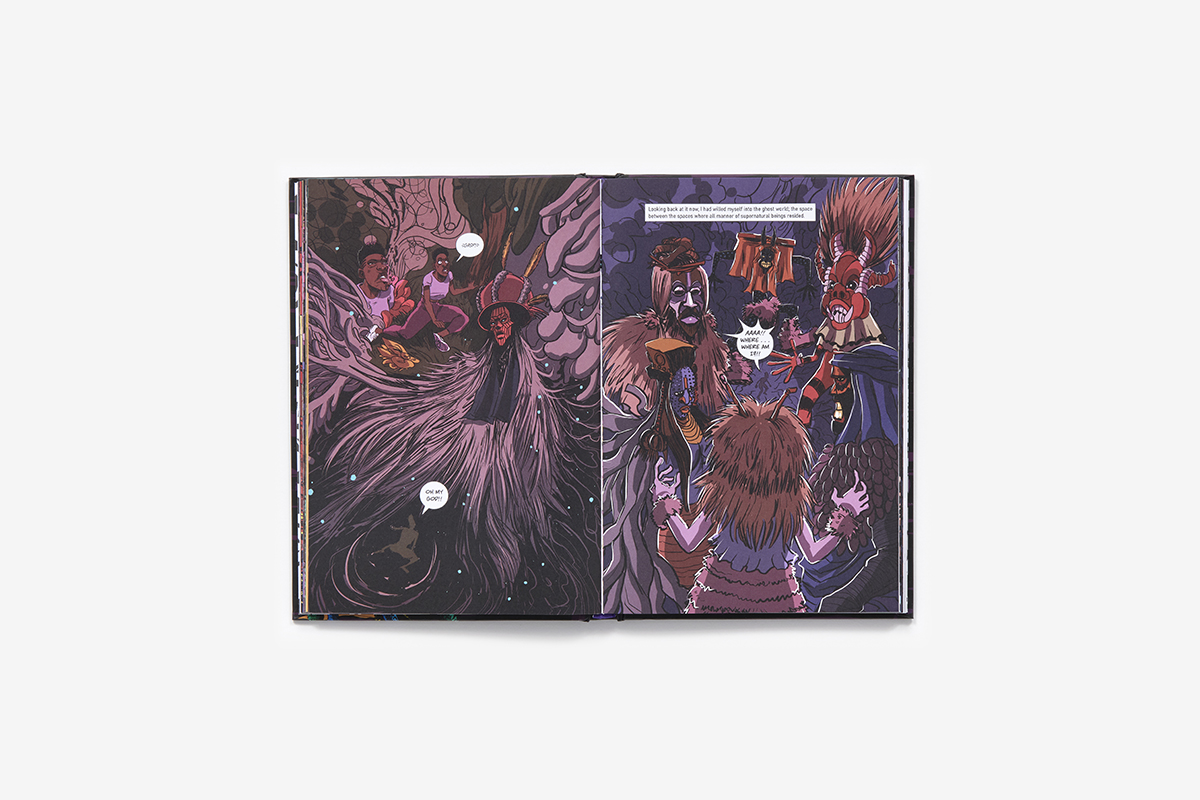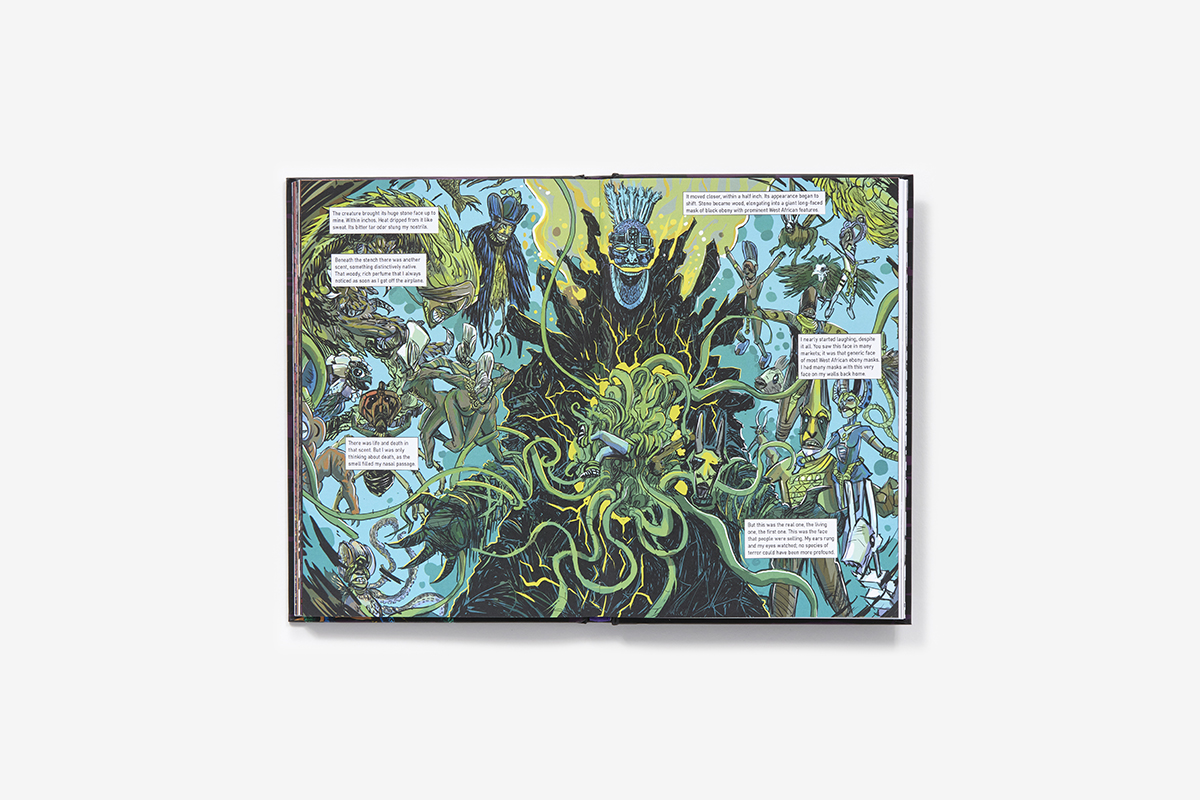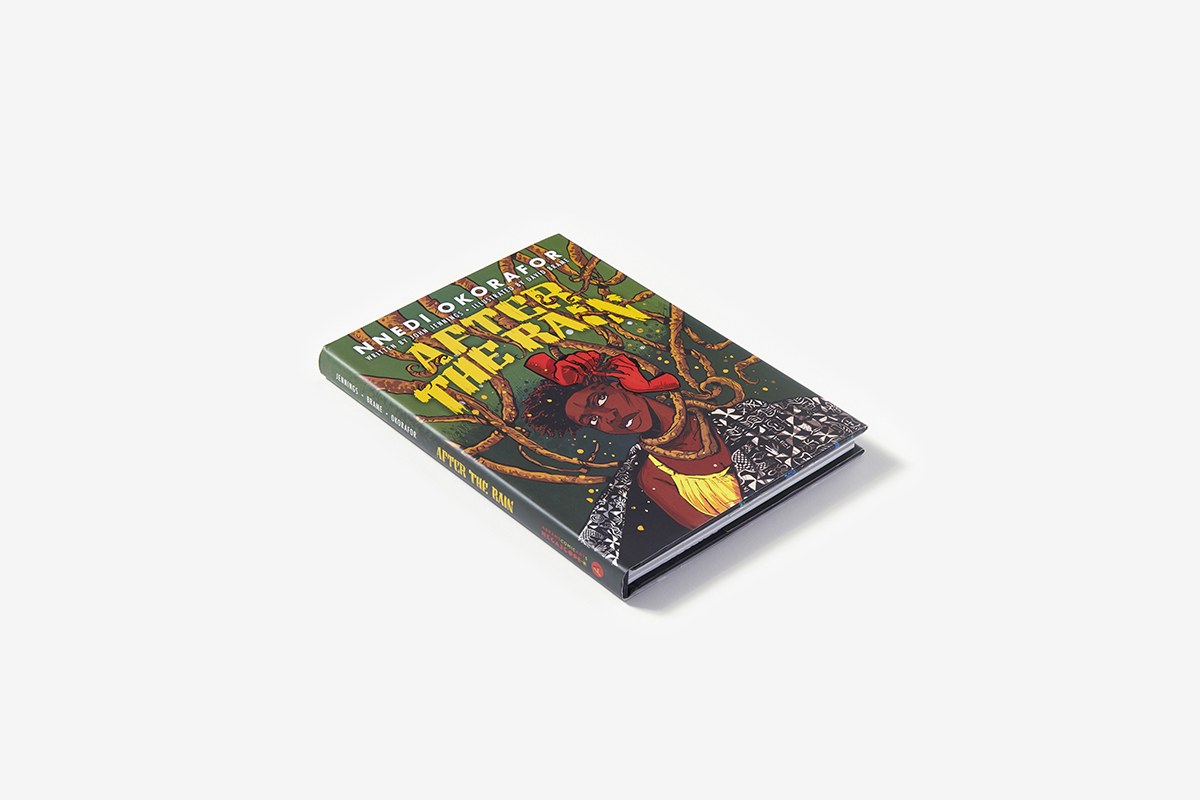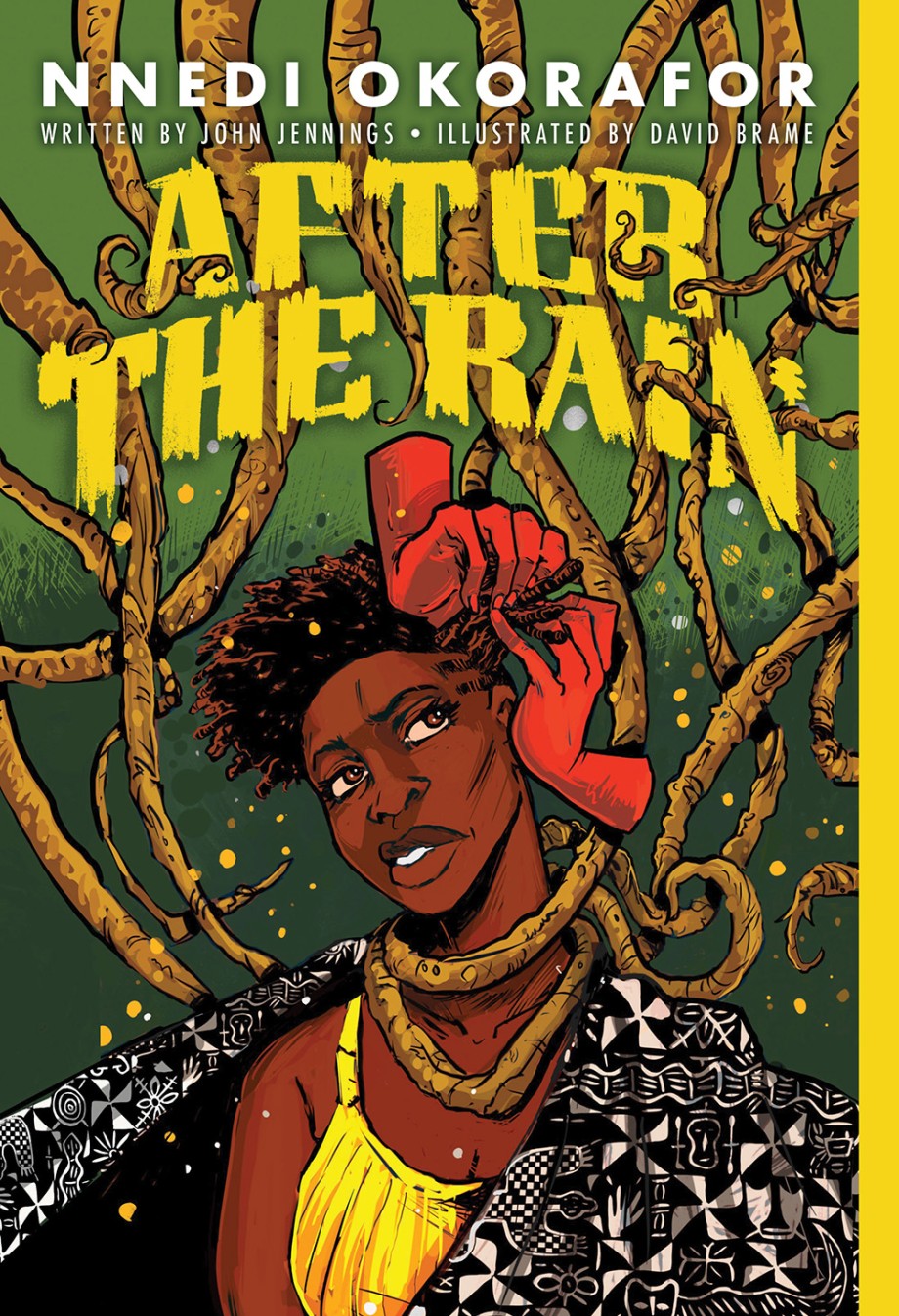 After the Rain
Paperback
Price: $16.99
Also available from:
Additional formats:
Publication Date: July 12, 2022
Imprint: Abrams ComicArts - Megascope
Trim Size: 6 1⁄2 x 9 1⁄2
ISBN: 9781419743566
Page Count: 144
Illustrations: Full-color illustrations throughout
Rights: World/All
Nnedi Okorafor's story of Chioma, a young Nigerian-American woman whose destiny is revealed during a furious rainstorm—now in paperback, with bonus content including Q&As with the creative team and never-before-seen art and designs!
After the Rain is an adaptation of Nnedi Okorafor's short story, "On the Road." The adaptation, written by John Jennings and illustrated by David Brame, begins in Nigeria during a powerful and unexpected storm. While visiting her grandmother, a young Nigerian-American woman named Chioma answers a knock at the door and is horrified by what she sees—a young boy with a severe head wound is standing on the doorstep.
When he touches Chioma, his hand burns like fire and just as suddenly as he arrived, he disappears. Her grandmother comes down to see what is wrong and chastises Chioma for opening the door for a stranger. Outside there are only footprints in the mud which vanish in the same manner as their owner.
This event sets off a chain of mysterious occurrences that become more and more terrifying. Chioma knows that something is wrong, and that the boy has "marked" her in some way. . . . Haunted and hunted, Chioma must embrace her heritage in order to survive.
Praise
"Brame's bold and arresting use of color and shading lends an unnerving atmosphere to the setting, while his attention to facial expressions injects the panels with emotion. This mostly faithful adaptation honors Okorafor's voice and paints a potent portrait of Nigeria and its folklore."

Publishers Weekly —
"This exploration of trauma and family history through the body is perfectly adapted to the graphic medium."

Booklist —
"After the Rain is far more than a well-rendered tribute to a trailblazing black female writer. In this case, it's also a kind of visual incarnation of the story's theme… You don't simply observe Chioma's unwilling confrontation with the world her ancestors mythologized, you experience it."

NPR Books —
"…a phenomenal and haunting story…"

Comic Book Resources —
"Jennings paints an initially terrifying reality, highlighting the vulnerability of self-discovery and the tension of being from two different worlds and cultures. Part horror, part magical realism, this #OwnVoices story is a worthwhile addition to any collection."


School Library Journal STARRED review —
"After the Rain explores the boundaries we draw within ourselves, the way we seek to compartmentalize to fit in, and the remarkable people we find within ourselves when we break those barriers down."

Book Riot —
"After The Rain is an intense realization of Okorafor's short story and uses the horror elements to thematic effect in a visceral and important way, and as a statement of intention for what will follow at Megascope, it hints at exciting work to come."

Comics Beat —
"…the story is best experienced rather than described, since its force is in its lush visuals and destabilizing twists. Okorafor's original language gets heavily employed in swathes of text boxes and Damian Duffy's kinetic lettering. That text from Okorafor's story conveys the fearsome uncertainty in being carried into this frightening sequence of otherworldly trials."

Multiversity Comics —
About the author
Nnedi Okorafor, PhD is a novelist of Nigerian descent known for weaving African culture into creative, evocative settings and memorable characters. Her novels include Zahrah the Windseeker (winner of the Wole Soyinka Prize for African Literature), The Shadow Speaker (winner of the CBS Parallax Award), and Long Juju Man (winner of the Macmillan Writer's Prize for Africa). Okorafor lives in Illinois with her daughter Anyaugo and family. Okorafor currently has a new graphic novel, LaGuardia, coming out from Dark Horse Comics; a mini-series Antar from IDW Comics, and has written Wakanda Forever and Shuri for Marvel Comics. Her novel Who Fears Death is now in development for a new HBO series. John Jennings is the curator of the Abrams ComicArts Megascope list as well as the illustrator of Kindred: A Graphic Novel Adaptation and Parable of the Sower: A Graphic Novel Adaptation. He is a professor of Media and Cultural Studies at the University of California at Riverside and has written several works on African American comics creators. He lives in Riverside, California. David Brame is blackity Black, and Afrofuturist, and refuses to comb his hair. He'd rather spend that time making comics. He's worked on titles such as Is'Nana The Werespider, Medisin, Baaaad Muthaz, Box of Bones, and Necromancer Bill. He lives in Mexico. You can follow him on graphicpoetics.biz or on Instagram @amazingdavidbrame.