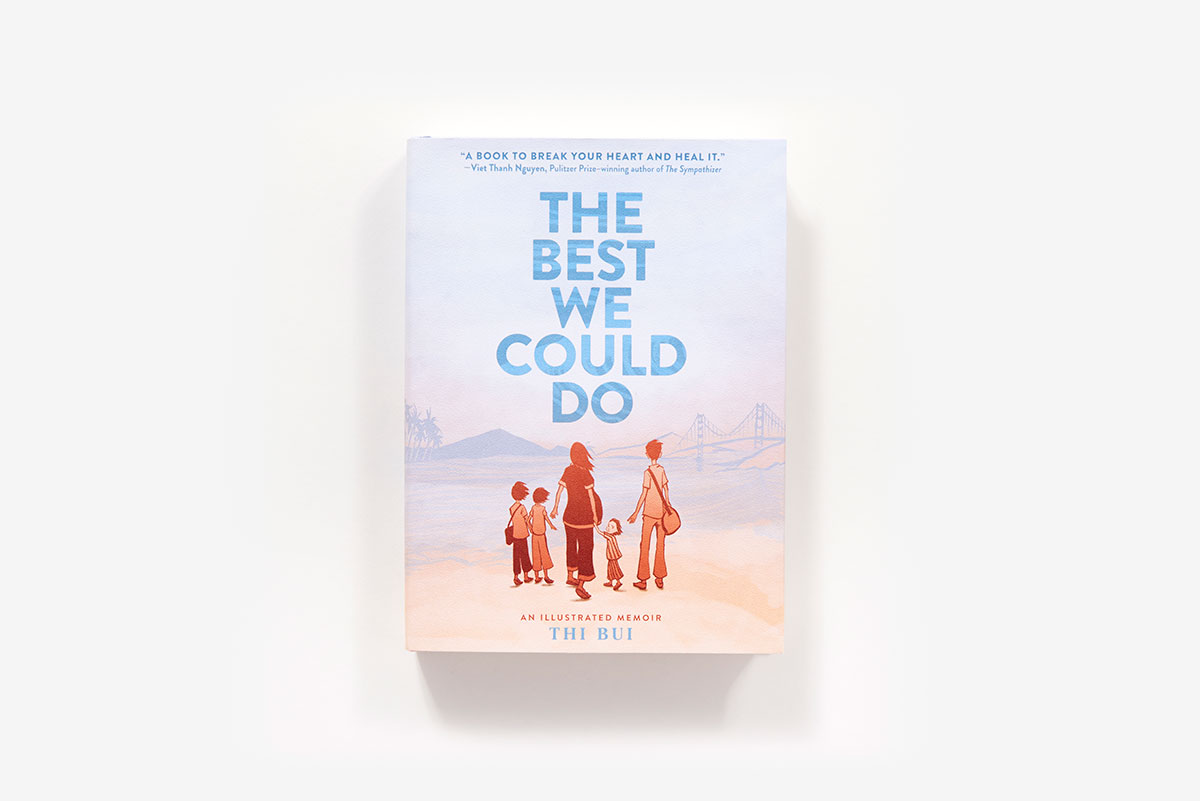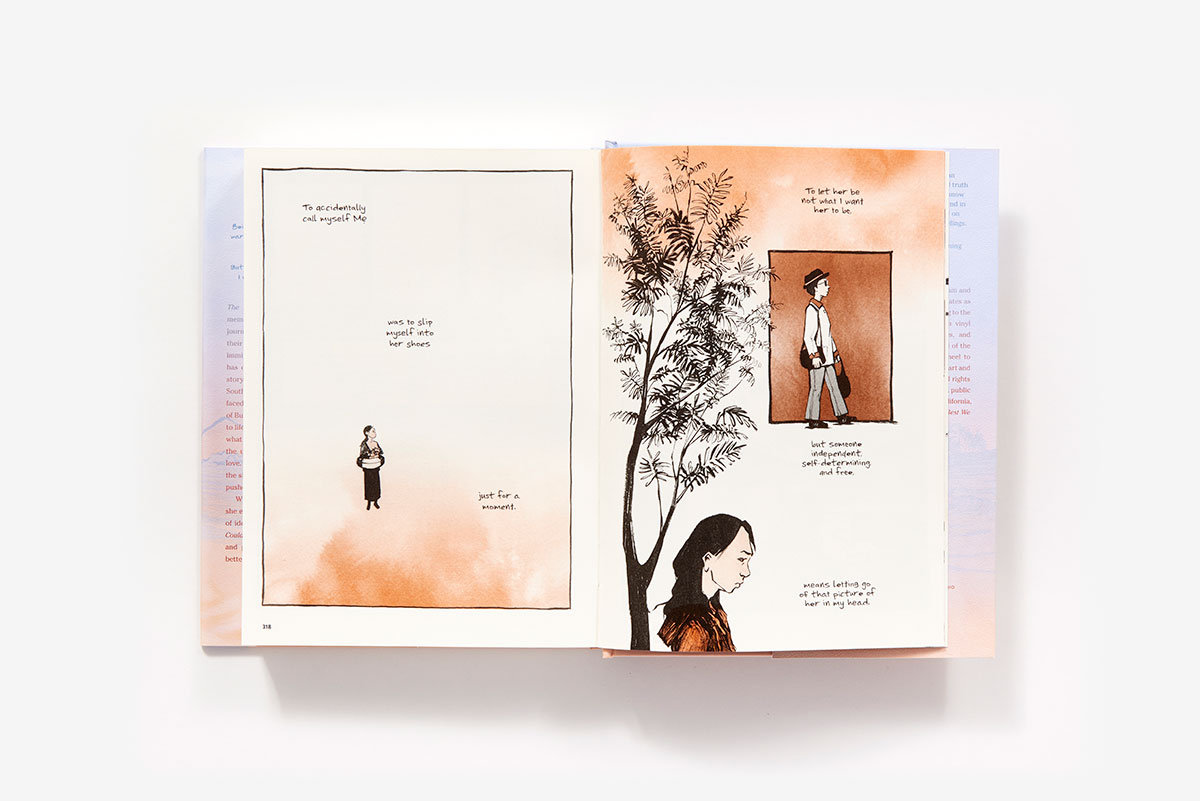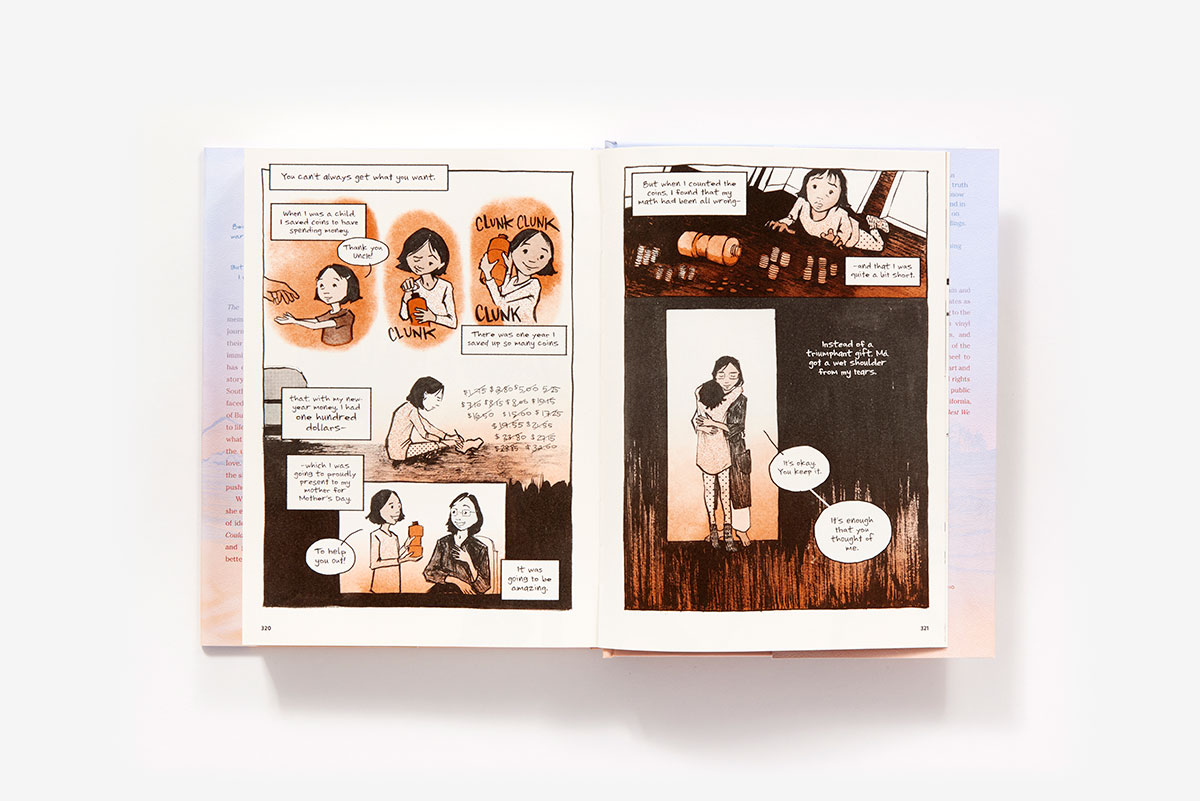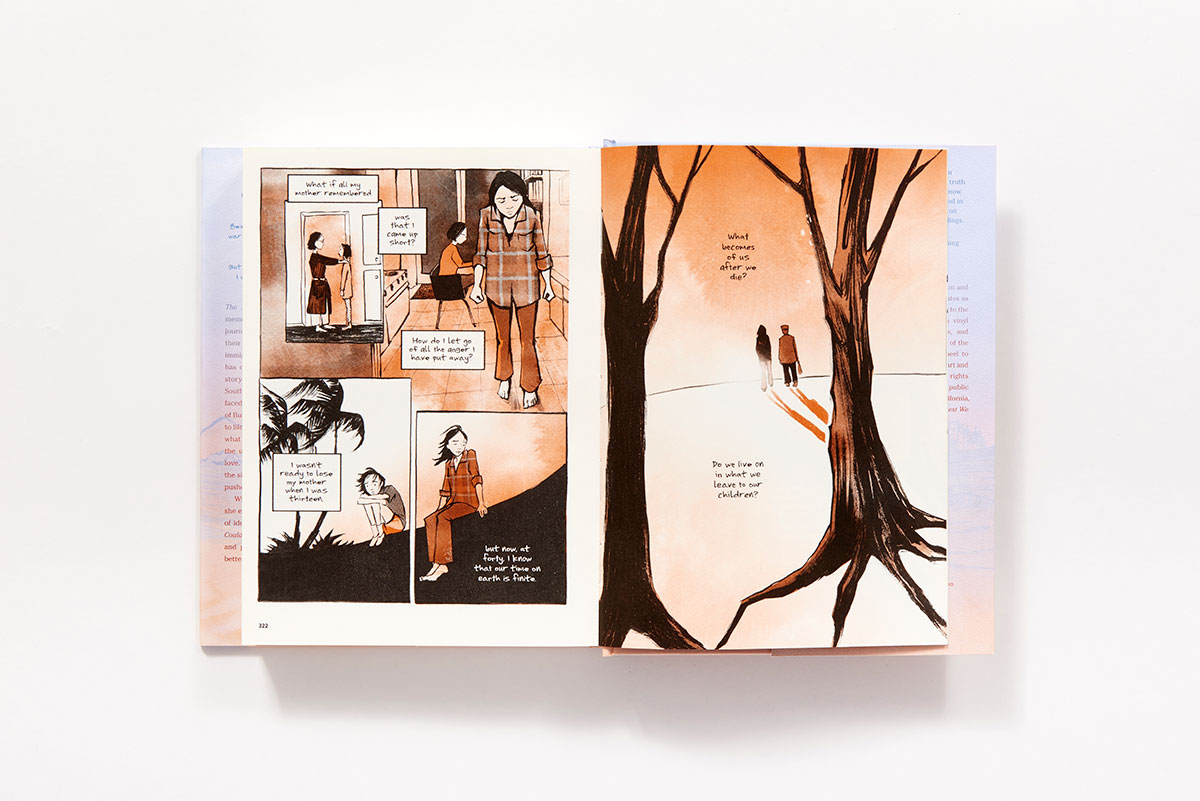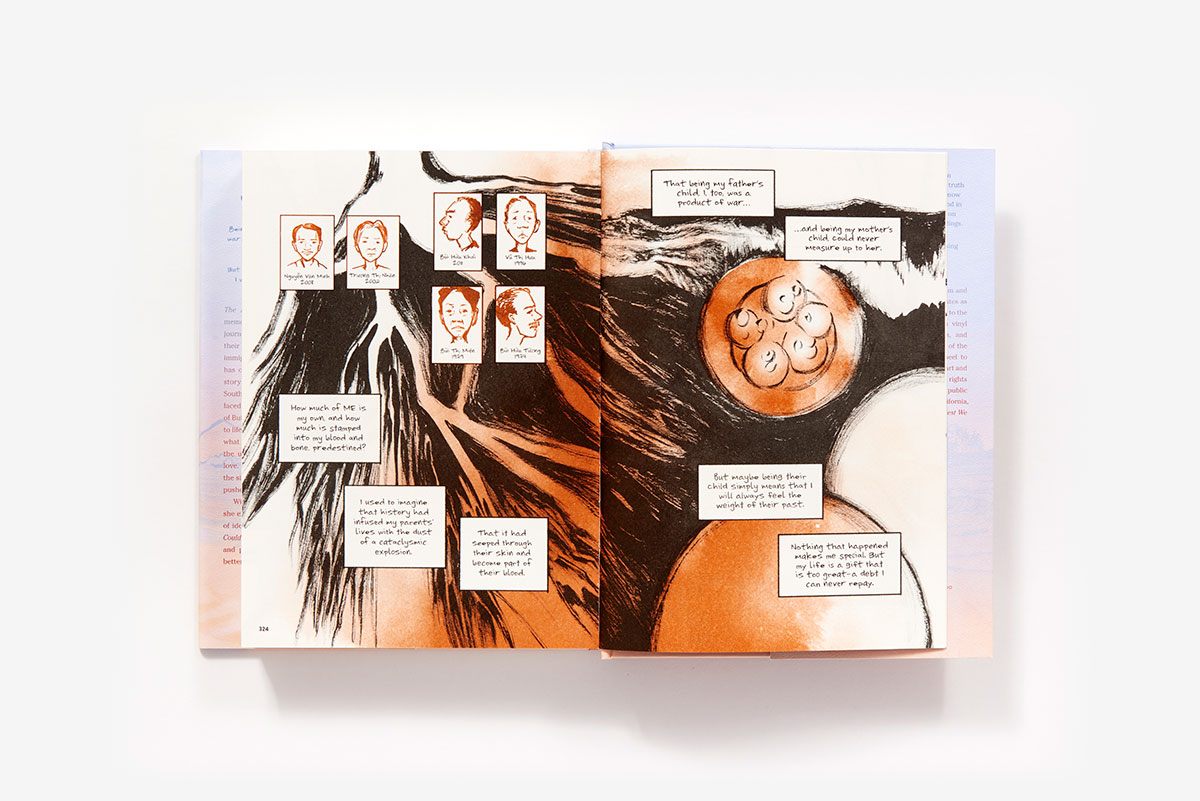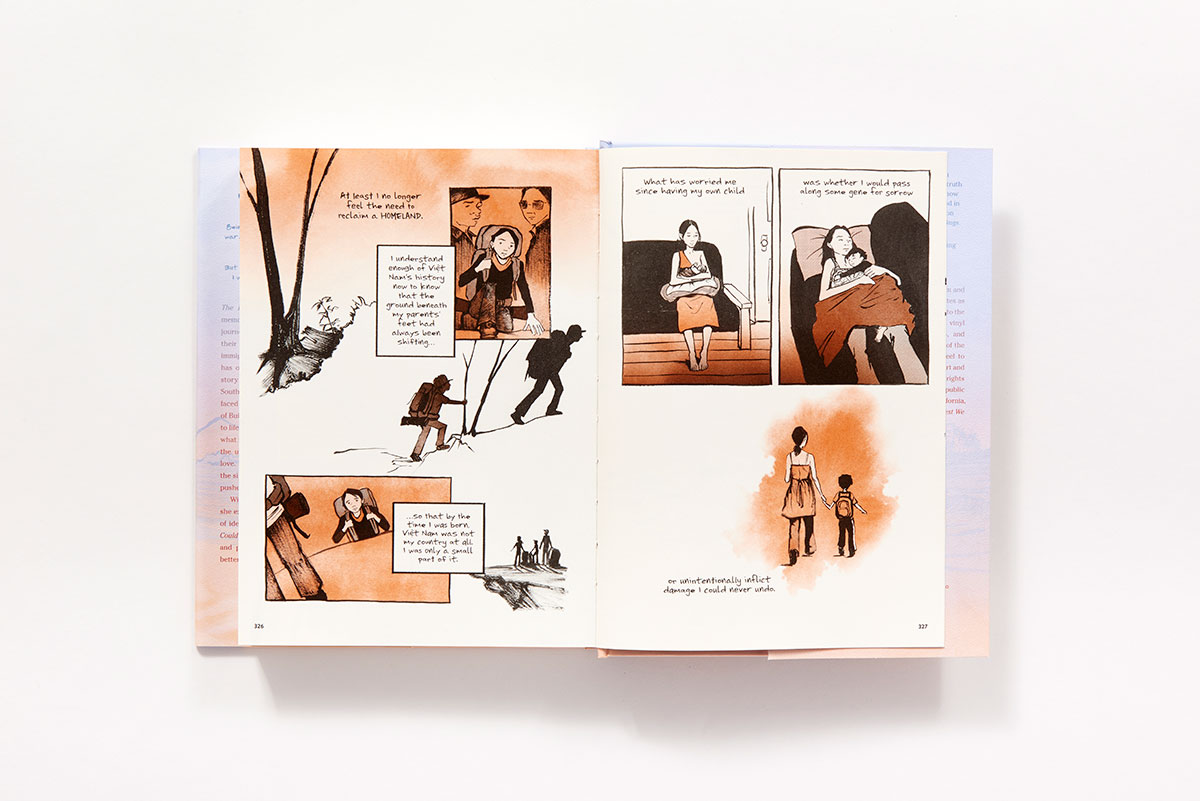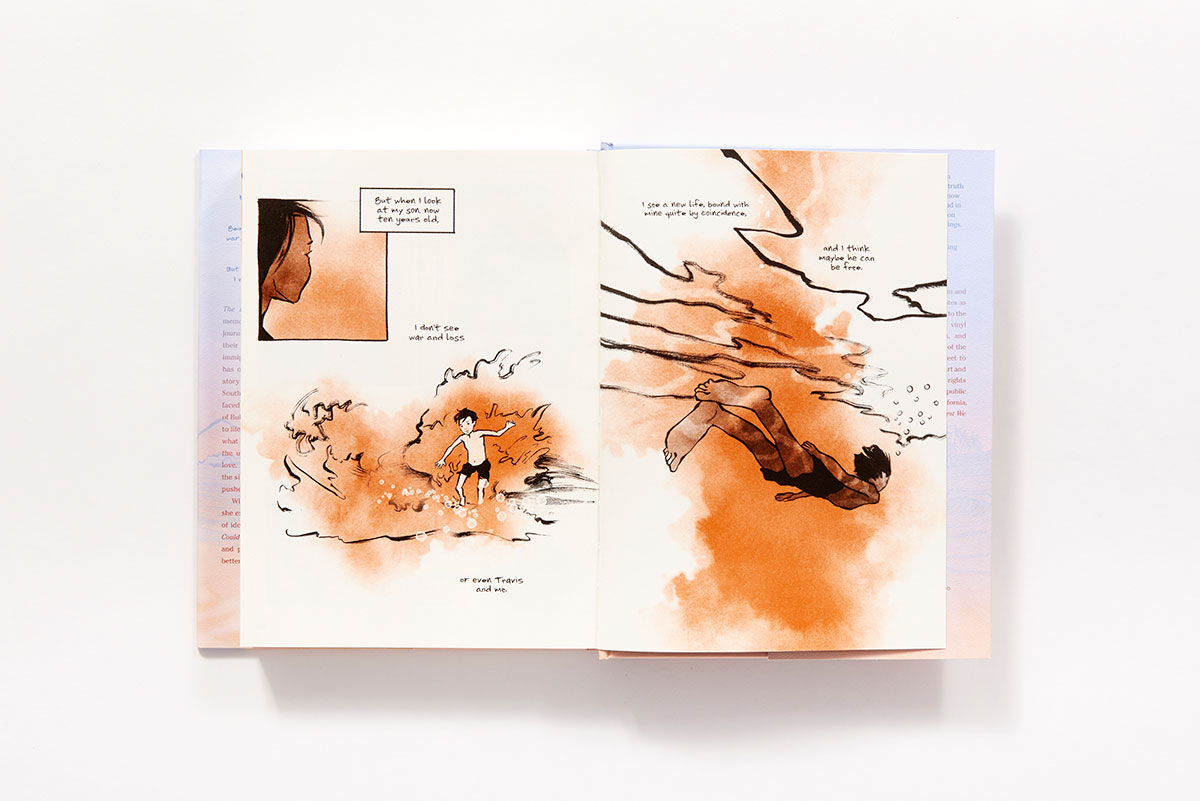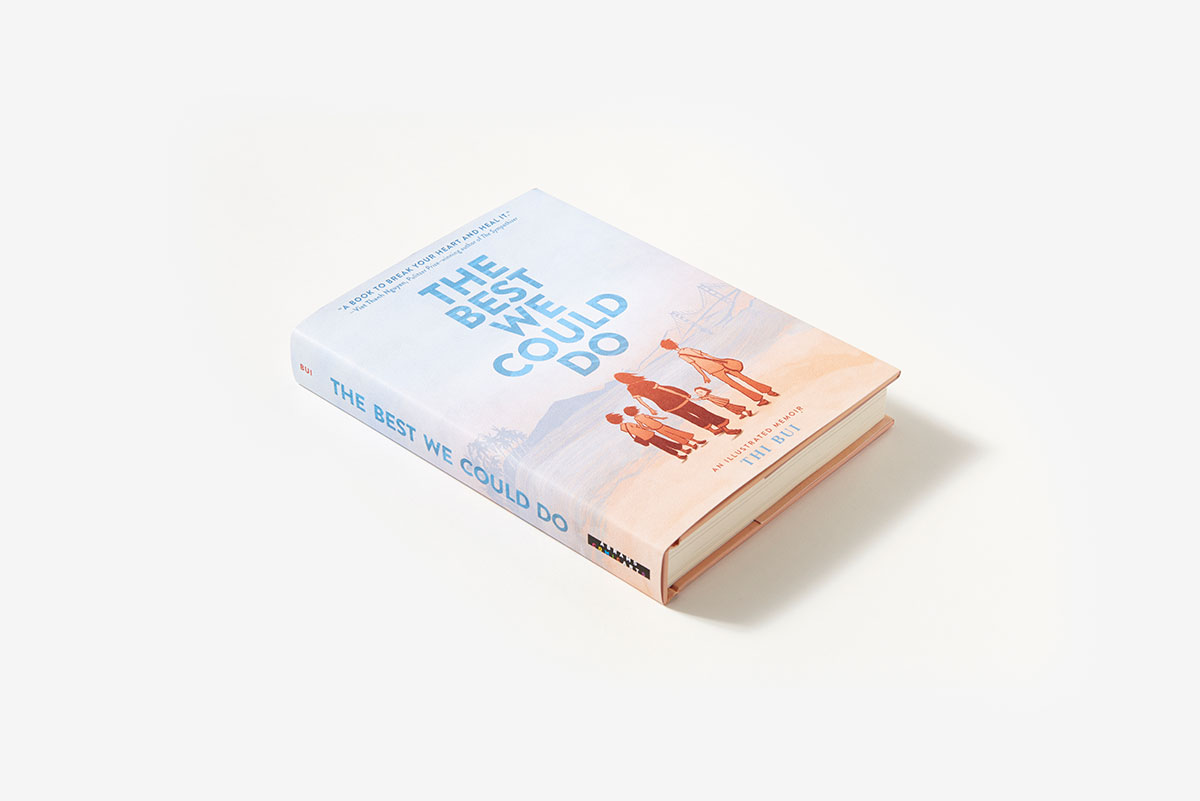 The Best We Could Do
An Illustrated Memoir
Imprint: Abrams ComicArts
Publication Date: March 7, 2017
Price: $24.95
Trim Size: 6 1⁄2 x 9
ISBN: 1-4197-1877-0
EAN: 9781419718779
Page Count: 336
Illustrations: 2-color illustrations throughout
Format: Hardcover
Rights: World/All
Additional formats:
**ABA Indies Introduce Winter / Spring 2017 Selection**
**Barnes & Noble Discover Great New Writers Spring 2017 Selection**
An intimate and poignant graphic novel portraying one family's journey from war-torn Vietnam, from debut author Thi Bui.
This beautifully illustrated and emotional story is an evocative memoir about the search for a better future and a longing for the past. Exploring the anguish of immigration and the lasting effects that displacement has on a child and her family, Bui documents the story of her family's daring escape after the fall of South Vietnam in the 1970s, and the difficulties they faced building new lives for themselves.
At the heart of Bui's story is a universal struggle: While adjusting to life as a first-time mother, she ultimately discovers what it means to be a parent—the endless sacrifices, the unnoticed gestures, and the depths of unspoken love. Despite how impossible it seems to take on the simultaneous roles of both parent and child, Bui pushes through. With haunting, poetic writing and breathtaking art, she examines the strength of family, the importance of identity, and the meaning of home.
In what Pulitzer Prize–winning novelist Viet Thanh Nguyen calls "a book to break your heart and heal it," The Best We Could Do brings to life Thi Bui's journey of understanding, and provides inspiration to all of those who search for a better future while longing for a simpler past.
Praise
"A powerful and intimate look at the modern immigrant experience in America."

— ICv2
Thi Bui's stark, compelling memoir is about an ordinary family, but her story delivers the painful truth that most Vietnamese of the 20th century know in an utterly personal fashion—that history is found in the marrow of one's bones, ready to be passed on through blood, through generations, through feelings. A book to break your heart and heal it.

— Viet Thanh Nguyen, Pulitzer Prize winning novelist
"The Best We Could Do lands with the force of a blow and the strength of a mountain. Thi Bui offers an all-too-rarely-seen Vietnamese perspective on our war there, and a view of Vietnamese history that makes this book essential reading for anyone who seeks to go deep into this subject. At once intimate and sweeping in its portrayal of human experience, The Best We Could Do made me weep."

— Leela Corman, author and illustrator of Unterzakhn
"The Best We Could Do burns back the dead skin of public War memory. Underneath is the raw flesh of another kind of war story—of mothers and fathers, sons and daughters, brutally intimate and intimately brutal. This book is a must-read."

— Lawrence-Minh Bùi Davis, The Asian American Literary Review, curator for the Smithsonian Asian Pacific American Center
"Devastating and luminous."

— Tom Hart, author and illustrator of the #1 New York Times bestseller Rosalie Lightning: A Graphic Memoir
"This bold, brutal book is the new calligraphy—an exquisite marriage of alphabet and imagery. Each sentence, each scene, and each story breaks down a country, a family, and a father. Then, frame by frame, with artistic vigor and monastic devotion, Thi Bui rebuilds a world in which guilt conquers grief and gratitude becomes not only a guide, but our new Deity. The Best We Could Do teaches us how to say no to fear and yes to truth."

— Fae Myenne Ng, author of Bone, a PEN/Faulkner Award Finalist, Steer Toward Rock, winner of the American Book Award
"Thi Bui's book took my breath away. In a time of continuing refugee crisis, its message is necessary. The Best We Could Do expands one family's personal story into a global, historic context, while condensing generations of war in Vietnam to intimate and human proportions. Beautiful and powerful."

— Craig Thompson, author and illustrator of Blankets and Habibi
"By knowing our parents' story we come to a better understanding of who we are; by living our own version of their story, that understanding is even deeper and more illuminating. In The Best We Could Do, Thi's exploration of becoming a mother in the shadow of her own parents' history is Thi drawing her past to write her future. It's a story that I—as a child turned parent myself—found emotional, introspective, and a cautionary tale of what we pass to our next generation."

— GB Tran, author and illustrator of Vietnamerica: A Family's Journey
"Thi Bui's The Best We Could Do is a nuanced, multilayered tribute to a family that has lost as much as it has gained. Bui interprets her family's demons with generosity and compassion, and she is keen to understand how the roots of trauma and conflict can grow decades later, thousands of miles away. Infused with Vietnam's tumultuous history, Bui's memoir reflects her family's experience against the larger context of war, poverty, and dislocation, and then pulls back, showing how these heavy matters affect life at home in the quieter days that follow. The Best We Could Do is a beautiful, affecting union of memoir and illustration."

— Cecily Wong, author of Diamond Head: A Novel
"The Best We Could Do is a story of massive, sweeping scale told through quiet moments of complex emotion and intimacy. Thi Bui paints the portrait of a single family across three generations, as many continents, and thousands of panels without one false stroke of the brush. Her penetrating examination of family and identity is at once unsentimental and deeply felt, familiar and unlike any other graphic novel you have read. Comics don't get much better than The Best We could Do."

— Jake Wyatt, author and illustrator of Necropolis and Ms. Marvel
"With great mastery of writing and drawing, Thi Bui shows the consequences of war lasting from generation to generation. The Best We Could Do honors Vietnam the way Marjane Satrapi's Persepolis honors Iran. And it's fun to read too."

— Maxine Hong Kingston, author of The Fifth Book of Peace and I Love a Broad Margin to My Life
"Be prepared to take your heart on an emotional roller-coaster journey with this thought-provoking account that completely satisfies as the story comes full circle. Highly recommended for teens and adults; an excellent choice for book clubs."

— Library Journal online (starred review)
"She does not spare her loved ones criticism or linger needlessly on their flaws. Likewise she refuses to flatten the twists and turns of their histories into neat, linear narratives. She embraces the whole of it… In this mélange of comedy and tragedy, family love and brokenness, she finds beauty."

— Publishers Weekly (starred review)
"One of the most anticipated graphic memoirs of 2017 is debut author Thi Bui's The Best We Could Do, an illustrated memoir about her family's journey from South Vietnam in the 1970s, her experience of first-time motherhood, and how places really do shape one's identity."

— Bustle
"Bonus: The entire memoir is illustrated."

— The Huffington Post
About the author
Thi Bui was born in Vietnam and immigrated to the United States as a child. She studied art and law and thought about becoming a civil rights lawyer, but became a public school teacher instead. Bui lives in Berkeley, California, with her son, her husband, and her mother. The Best We Could Do is her debut graphic novel.
EVENTS
Toronto Comic Arts Festival
The Toronto Comic Arts Festival is a unique comics event, patterned after comics festivals like Angouleme, Harlem, and the Small Press Expo. It is a week of comics-related events, including readings, presentations, panel discussions, gallery shows, and a large exhibition area featuring publishers and comic authors and artists.
Add to calendar »
BookCon 2017
BookCon is an event by ReedPOP. ReedPOP also runs BookExpo, New York Comic Con, Chicago Comic & Entertainment Expo, Emerald City Comicon, Star Wars Celebration, Penny Arcade Expo and more.
Add to calendar »
San Diego Comic-Con
Comic-Con International: San Diego is a nonprofit educational corporation dedicated to creating awareness of, and appreciation for, comics and related popular artforms, primarily through the presentation of conventions and events that celebrate the historic and ongoing contribution of comics to art and culture.
Add to calendar »