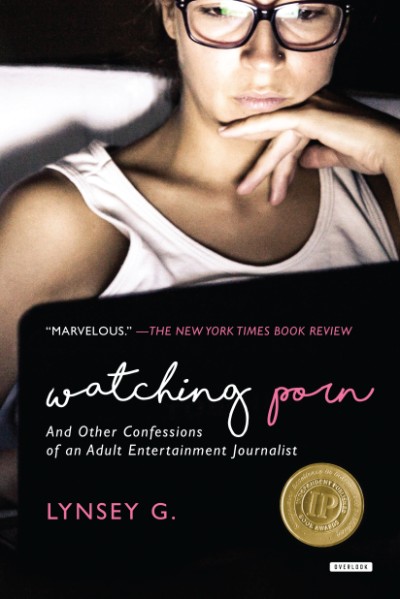 Watching Porn
And Other Confessions of an Adult Entertainment Journalist
Imprint: Abrams Press
Publication Date: June 26, 2018
Price: $17.95
Trim Size: 5.4 x 8
ISBN: 978-1-4683-1620-9
EAN: 9781468316209
Page Count: 320
Format: Paperback
Additional formats:
Lynsey G. never imagined that she would ever work in porn, but with a degree in English literature and an empty bank account, the twenty-four-year-old was desperate to launch her writing career in New York City. So when her friend put her up for a unique opportunity—screening and reviewing pornos for an adult entertainment magazine—she jumped at the prospect. One review later and it was official: She was a porn journalist.Over time, what was supposed to be a temporary gig transformed into nearly a decade of reportage on the various aspects of the adult entertainment industry. As she delved deeper into the prolific and controversial world of porn, even co-founding WHACK! Magazine to further examine the many subtleties of the industry, Lynsey learned that one of the most diverse and nebulous—and profitable—industries on the planet isn't quite as different from the rest of the world as she thought.Tantalizing, eye-opening, and witty, Watching Porn is a pro­vocative book about an average girl's foray into the porn in­dustry and the people who make it what it is, both in front of and behind the camera. Watching Porn is a wildly entertaining and surprisingly relatable memoir that will spark conversation about the intersectionality of pornography, sex, relationships, consumerism, and what it means to be a feminist today.