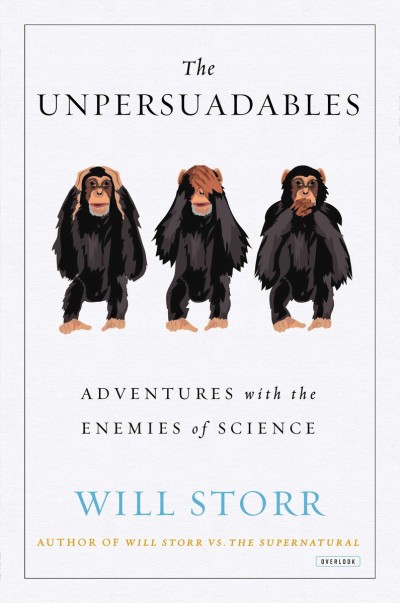 The Unpersuadables
Adventures with the Enemies of Science
Imprint: Abrams Press
Publication Date: March 6, 2014
Price: $27.95
Trim Size: 5 x 8
ISBN: 978-1-4683-0818-1
EAN: 9781468308181
Page Count: 416
Format: Hardcover
Additional formats:
It was the start of a journey that would lead Storr all over the world—from Texas to Warsaw to the Outer Hebrides—meeting an extraordinary cast of modern heretics whom he tries his best to understand. Storr tours Holocaust sites with famed denier David Irving and a band of neo-Nazis, experiences his own murder during "past life regression" hypnosis, discusses the looming One World Government an iconic climate skeptic, and investigates the tragic life and death of a woman who believed her parents were high priests in a baby-eating cult. Using a unique mix of highly personal memoir, investigative journalism, and the latest research from neuroscience and experimental psychology, Storr reveals how the stories we tell ourselves about the world invisibly shape our beliefs, and how the neurological "hero maker" inside us all can so easily lead to self-deception, toxic partisanship and science denial.