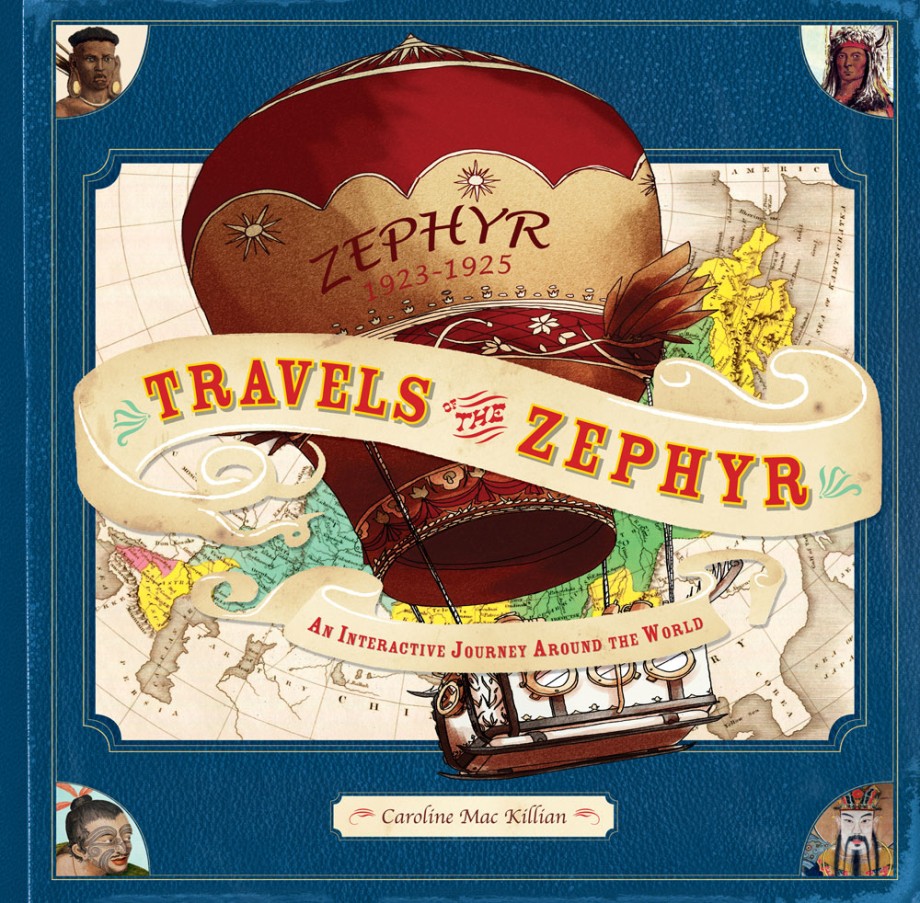 Travels of the Zephyr
An Interactive Journey Around the World
Imprint: Abrams Books for Young Readers
Publication Date: December 1, 2010
Price: $24.95
Trim Size: 10 2⁄3 x 10 2⁄3
ISBN: 978-0-8109-8974-0
EAN: 9780810989740
Page Count: 88
Illustrations: 88 full-color pages including 9 gatefolds plus attachments
Format: Hardcover
Rights: World English
Travels of the Zephyr is an interactive book that introduces readers to various lands and peoples across the globe through the notes of the fictional explorer James Mac Killian, who lived from 1889 to 1978. James Mac Killian traveled the world in his homemade hot-air balloon, the Zephyr, documenting everything and everyone he encountered. The goal of his particular expeditions was to visit different ethnic groups and discover traditions that dated back to the dawn of time, including different languages, foods, beliefs, and rituals, to name only a few. He explored such places as Greenland, Newfoundland, North America, Brazil, Scotland, Africa, New Zealand, Indonesia, China, and Russia. Now his niece, Caroline Mac Killian, has inherited his research and has decided to publish his findings.
Throughout the book there are interactive devices, such as maps that unfold, envelopes with letters, sketches, drawings, and much more. The story is a work of fiction, but the information presented is factual and fascinating.
About the author
Caroline Mac Killian is the pen name of Caroline Guezille. Guezille worked for many years as a journalist. She now lives with her family in Morbihan, in the northwest region of France.