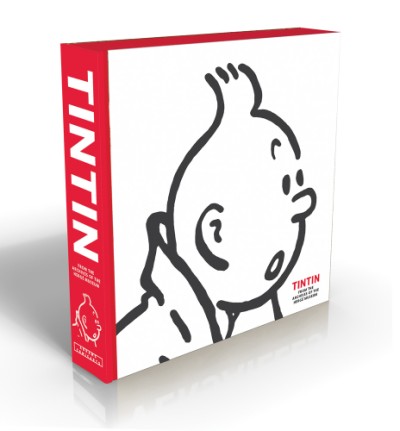 Imprint: Abrams ComicArts
Publication Date: November 5, 2013
Price: $45.00
Trim Size: 8 1⁄4 x 8 1⁄4
ISBN: 978-1-4197-1093-3
EAN: 9781419710933
Page Count: 480
Illustrations: 320 color and black-and-white illustrations
Format: Hardcover
Rights: World English
Since 1929, Tintin has captivated generations of children and adults alike with his thrilling adventures, published in 24 bestselling books. Millions followed Tintin from the wilds of the Congo to the streets of Prague, Moscow, New York, and more. Lavishly illustrated with photographs, original plates, and ephemera, Tintin: The Art of Hergé offers fresh insight into the story behind this iconic character, with unprecedented access to original sources from the Hergé Museum in Belgium.
Offering a new and nuanced look into the world of Tintin, journalist Michel Daubert explains how the artist Georges Remi became the world-famous Hergé. The book also includes profiles on the beloved characters, selections from Hergé's earliest work, and chapters that trace the development of a rough sketch into a masterpiece. With its dynamic narrative and visual treasures, Tintin underscores the artist's varied inspirations, revealing how Hergé's creations have become modern classics.
Praise for Tintin: The Art of Hergé:
"Working with the Hergé Museum in Belgium, journalist Michel Daubert has produced Tintin: The Art of Hergé, a rich collection of photographs, early works, character profiles, and more that trace the life and artistic development of Tintin creator Georges Remi, aka Hergé." —Publishers Weekly
"Libraries where this series is popular should consider augmenting those titles with this handsome volume." —Booklist
About the authors
Michel Daubert is a journalist who has contributed to Le Figaro, Télérama, and Formule 1, among other publications. He is the author of many articles on Hergé and of the book Musée du Quai Branly.