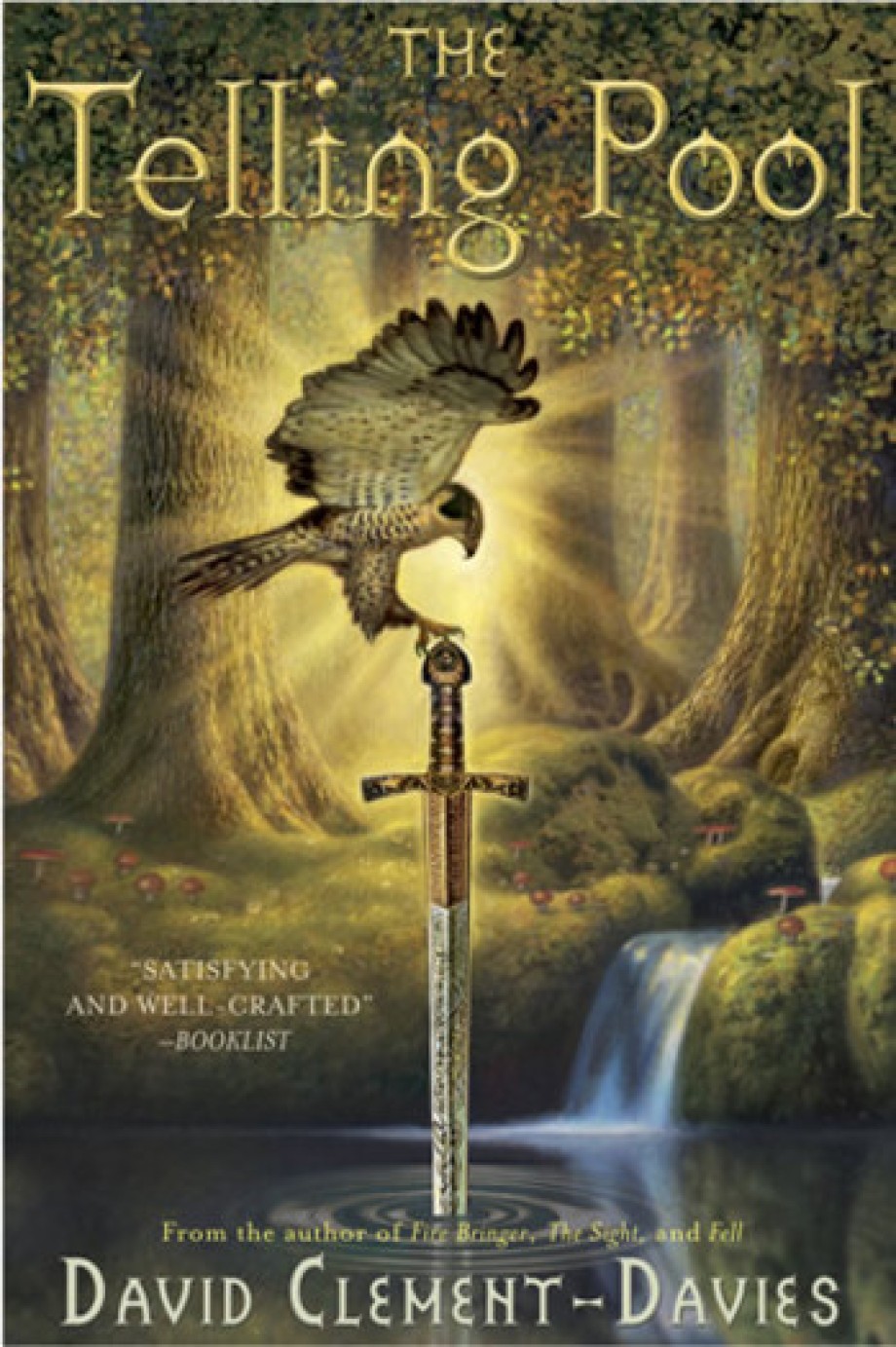 Imprint: Amulet Books
Publication Date: October 1, 2005
Price: $19.95
Trim Size: 5 1⁄2 x 8 1⁄4
ISBN: 978-0-8109-5758-9
EAN: 9780810957589
Page Count: 320
Illustrations: 240 pages, 5 1⁄2 x 8 1⁄4, 368 pages, 5.5x8.25"
Format: Hardcover
A thrilling new fantasy from the author of the cult favorites Fire Bringer and The Sight.
From the author known for his popular, "intricately crafted" novels, as praised by The Boston Globe, comes a new tale set against the backdrop of Richard the Lionheart's Crusade to Jerusalem. The Telling Pool's richly atmospheric tale draws on Authurian legend and pagan belief, following the fate of young Rhodri Falcon and his crusader father as they become entangled in the war of a king and the machinations of a seductive sorceress who literally steals men's hearts. Its up to Rhodri to defeat the sorceress and save his father before all is forever lost. As Rhodri discovers the evils of war fought in the name of religion with enemies who will stop at nothing to defeat him, he must dig deep within to discover the hero who will save his father and lead himself toward the man he will become.
Expertly told, The Telling Pool transports young readers to the days of the Crusades, magic sorcery and the land where legends were formed. In the best-selling tradition of his previous books, Clement-Davies introduces readers a new character, Rhodri Falcon, who will forge ahead, determined to find good and in a land of evil.
About the author
David Clement-Davies is the author of two highly acclaimed and best-selling novels, Fire Bringer and The Sight. His books have been called "a hurtling ride" (Kirkus) , and "a masterpiece" (Booklist). David travels extensively and has trekked across a desert, swum with dolphins, and skydived on assignment for various travel magazines. He lives in London.