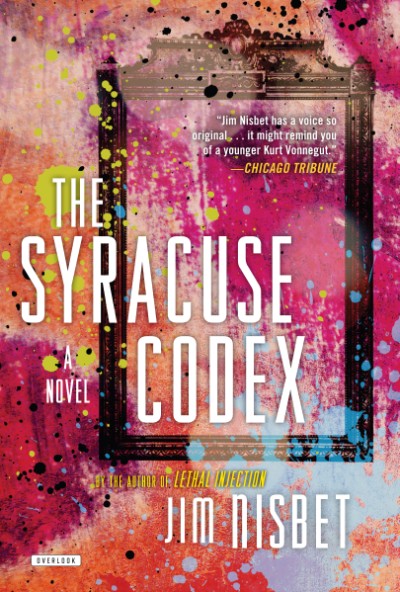 Imprint: The Overlook Press
Publication Date: October 25, 2016
Price: $17.95
Trim Size: 5.4 x 8
ISBN: 978-1-59020-201-2
EAN: 9781590202012
Page Count: 416
Format: Paperback
Additional formats:
In The Syracuse Codex, Nisbet returns in a wild tale of skullduggery, mayhem, and history peopled with a rogue's gallery of the eccentric and unscrupulous.San Francisco frame maker Danny Kestrel regularly rubs elbows with the rich and immoral at art openings and commissions. But he's never dreamt of entering their lurid world until Renée Knowles—interior decorator, billionaire's wife, nymphomaniac—asks for a ride.When Knowles is murdered soon after their one-night stand, Danny finds himself a prime suspect. Renée's death has stirred up a hornet's nest of fabulously crooked and wealthy collectors of black market historical artifacts, all seeking the crown jewel: the eponymous Syracuse Codex, a secret account of Empress Theodora's illegitimate son. Worse, everyone seems to think Danny has it.