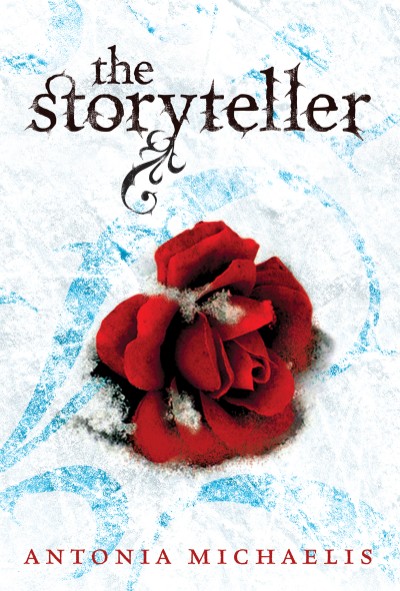 The Storyteller
Ebook
Price: $8.96
Available from:
Publication Date: January 16, 2012
Imprint: Amulet Books
Trim Size: 5 1⁄2 x 8 1⁄4
ISBN: 9781613122181
Page Count: 416
Rights: World English
Anna and Abel couldn't be more different. They are both seventeen and in their last year of school, but while Anna lives in a nice old town house and comes from a well-to-do family, Abel, the school drug dealer, lives in a big, prisonlike tower block at the edge of town. Anna is afraid of him until she realizes that he is caring for his six-year-old sister on his own. Fascinated, Anna follows the two and listens as Abel tells little Micha the story of a tiny queen assailed by dark forces. It's a beautiful fairy tale that Anna comes to see has a basis in reality. Abel is in real danger of losing Micha to their abusive father and to his own inability to make ends meet. Anna gradually falls in love with Abel, but when his "enemies" begin to turn up dead, she fears she has fallen for a murderer. Has she?
Award-winning author Antonia Michaelis moves in a bold new direction with her latest novel: a dark, haunting, contemporary story that is part mystery, part romance, and part melodrama.
Praise for The Storyteller
STARRED REVIEW
"Michaelis crafts a beautifully written, carefully constructed mystery and love story that will capture the both the reader's imagination and heart from the first page. The novel weaves a sad and loving spell...this suspenseful, often violent, read will haunt readers long after its final page is turned."
–
Booklist
, starred review"The fairy tale is beautifully woven in and out of the contemporary scenes and the characters are well composed.
–
School Library Journal
Normal 0 false false false EN-US X-NONE X-NONE MicrosoftInternetExplorer4
About the author
Antonia Michaelis is the author of Tiger Moon--for which she won the Batchelder Honor Award--and Dragons of Darkness and has received multiple starred reviews for her Amulet novels. She is the author of several other award-winning books published in her native Germany, where she lives.