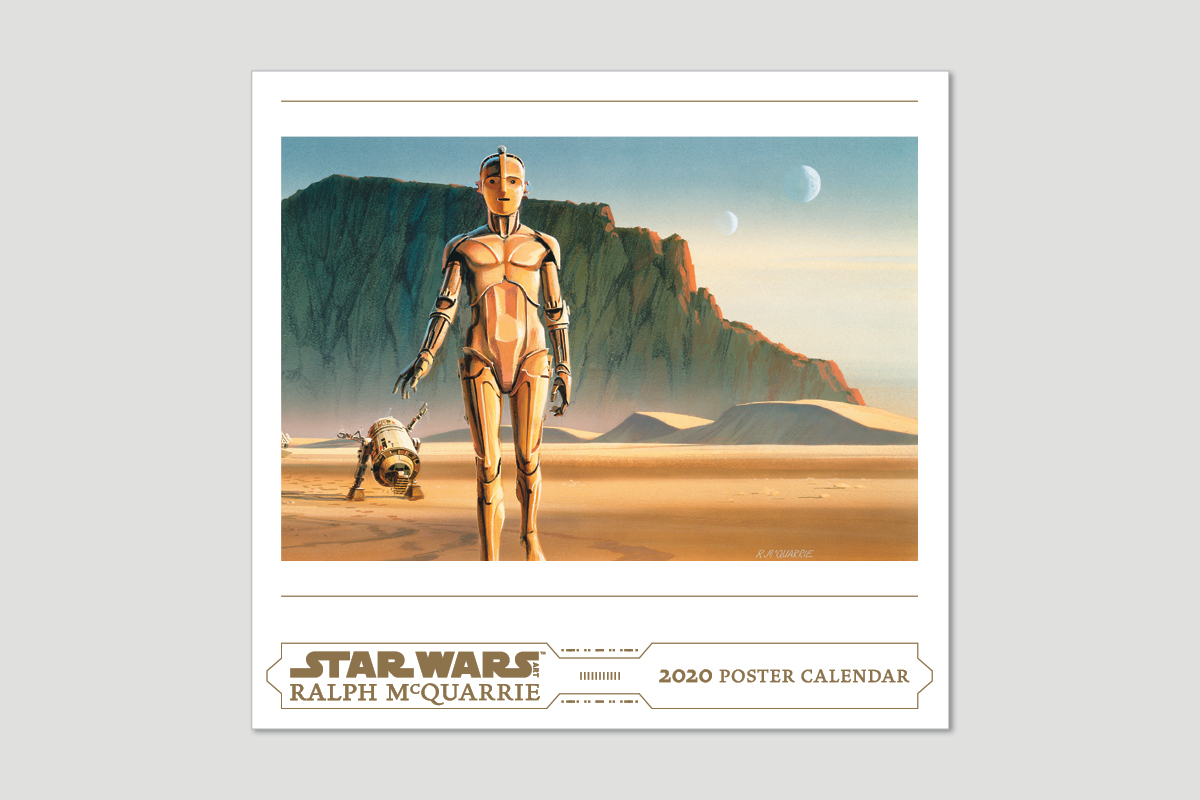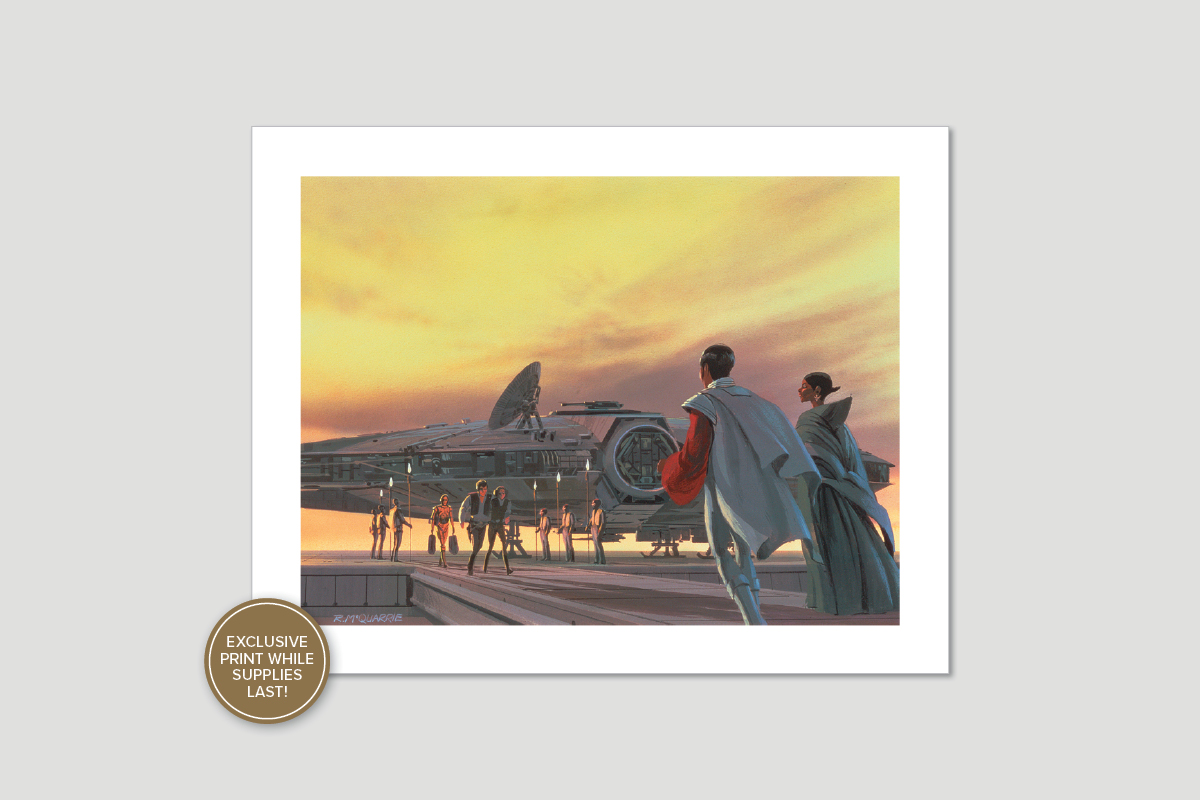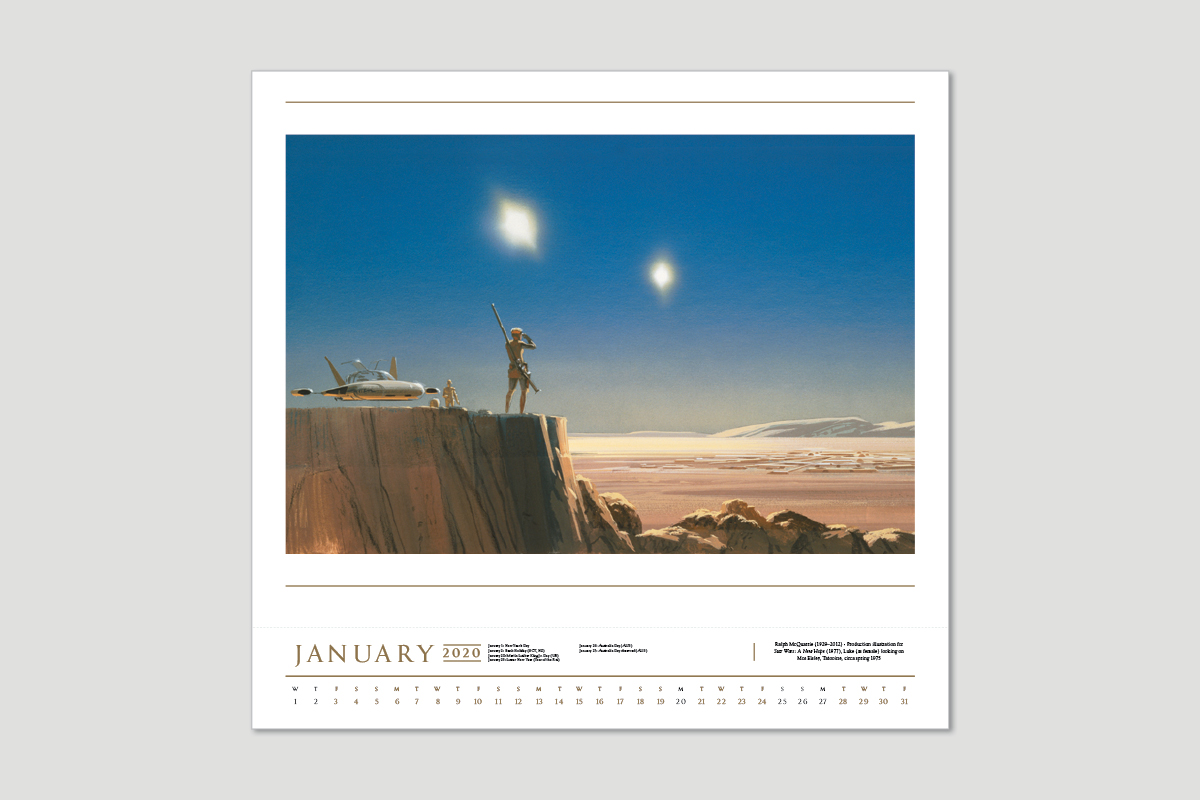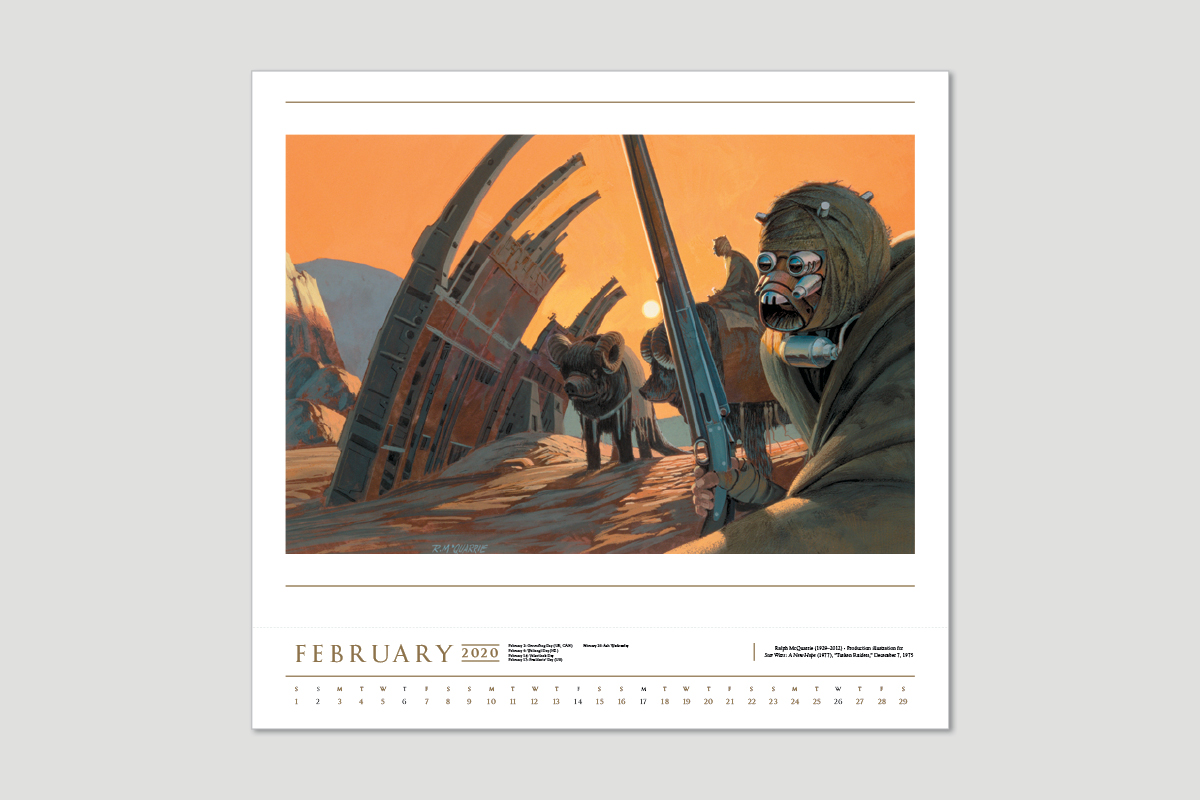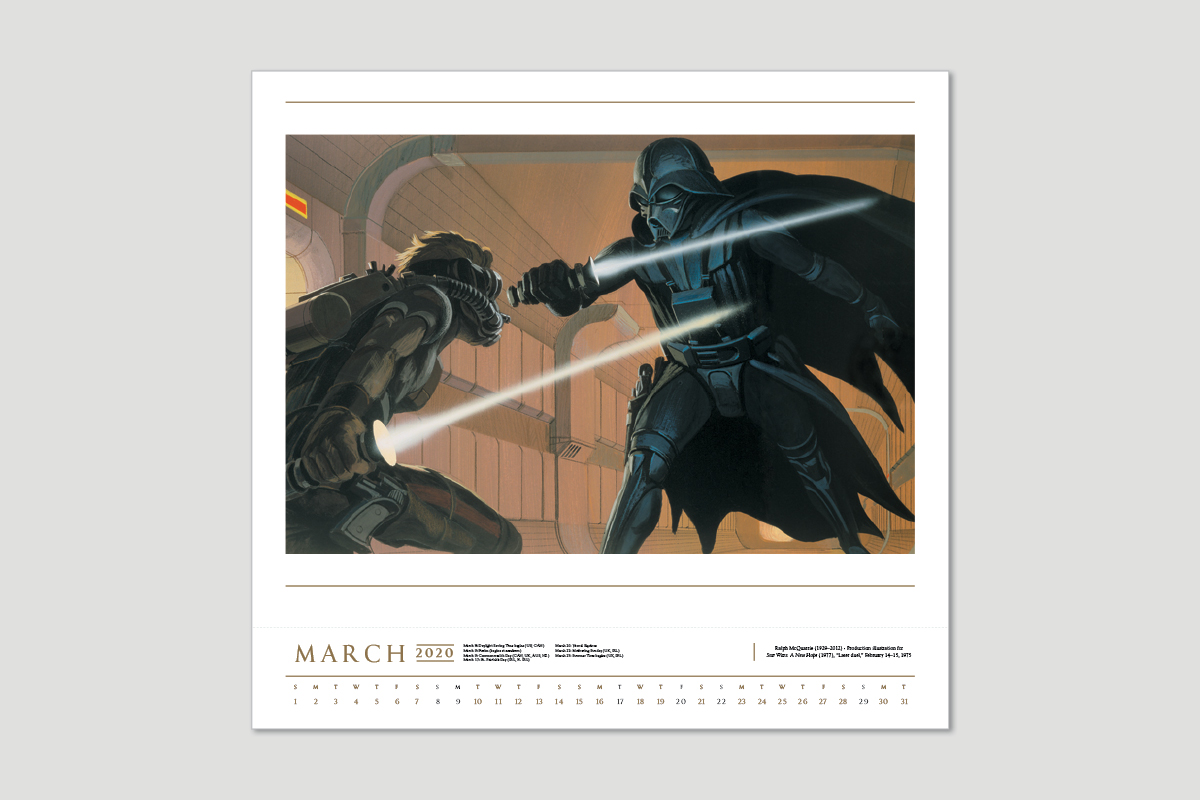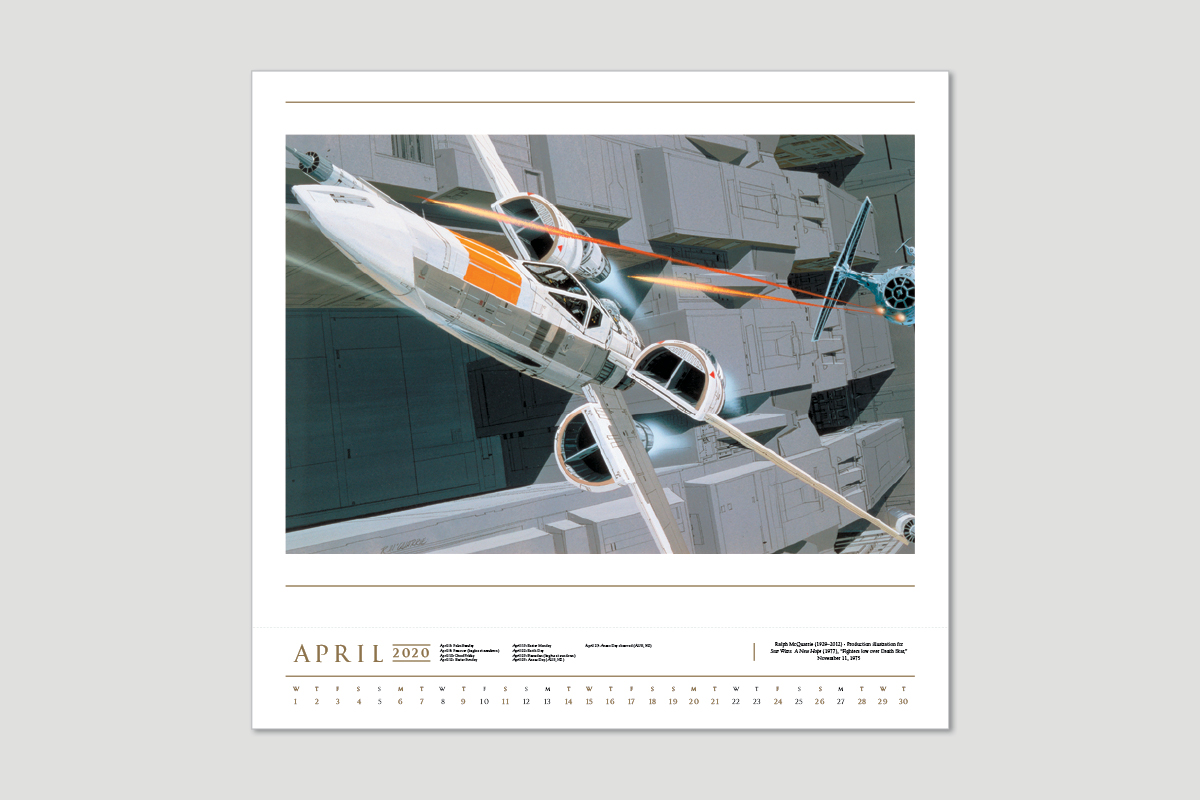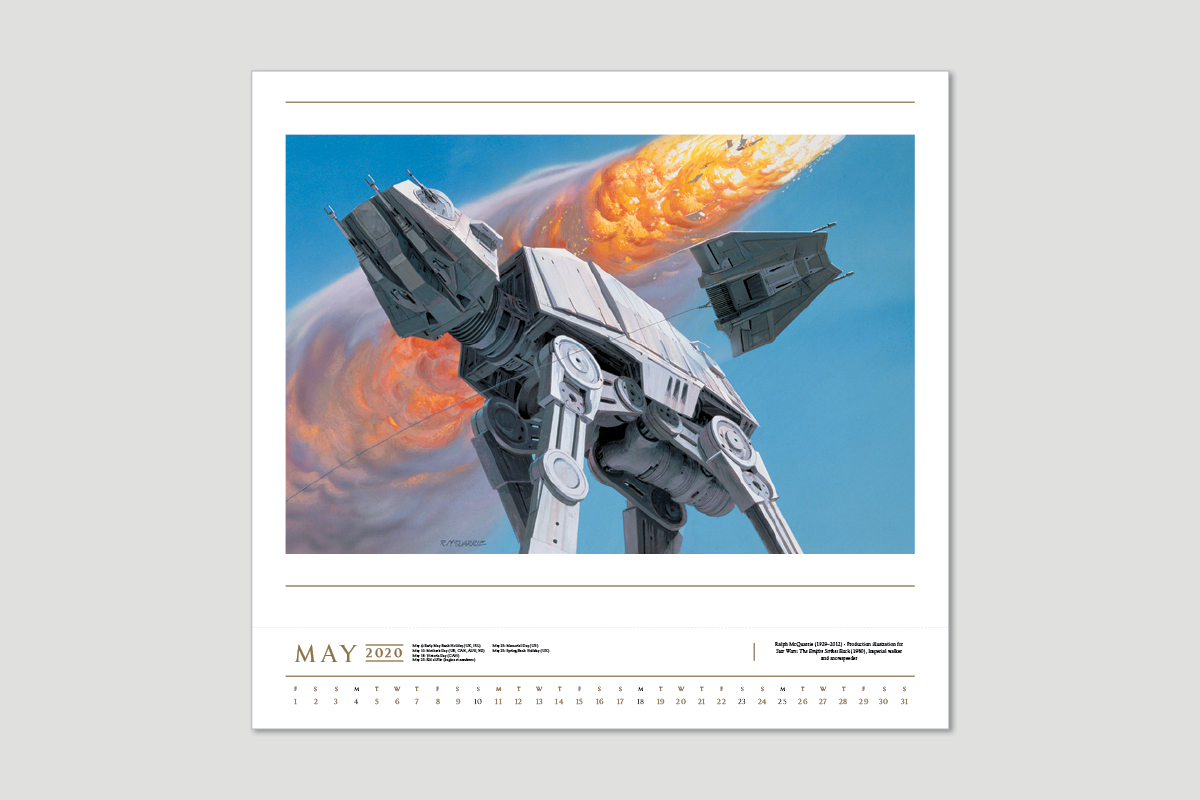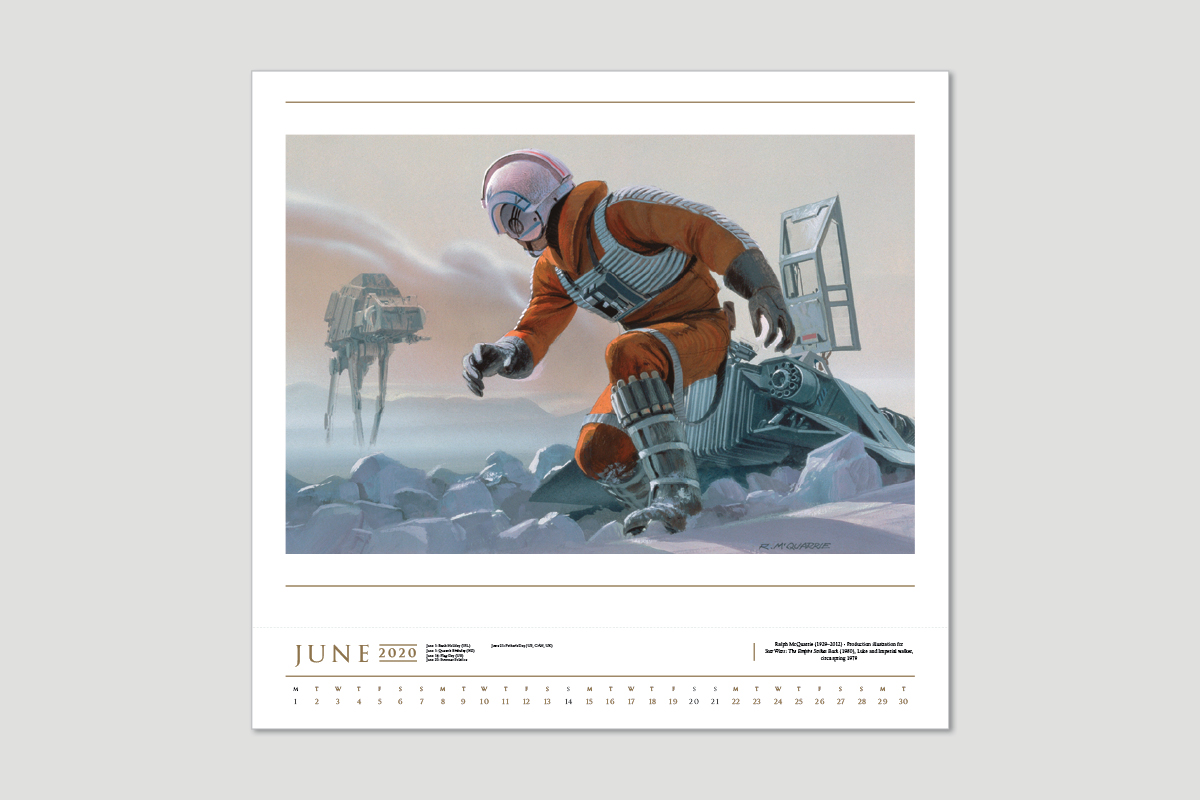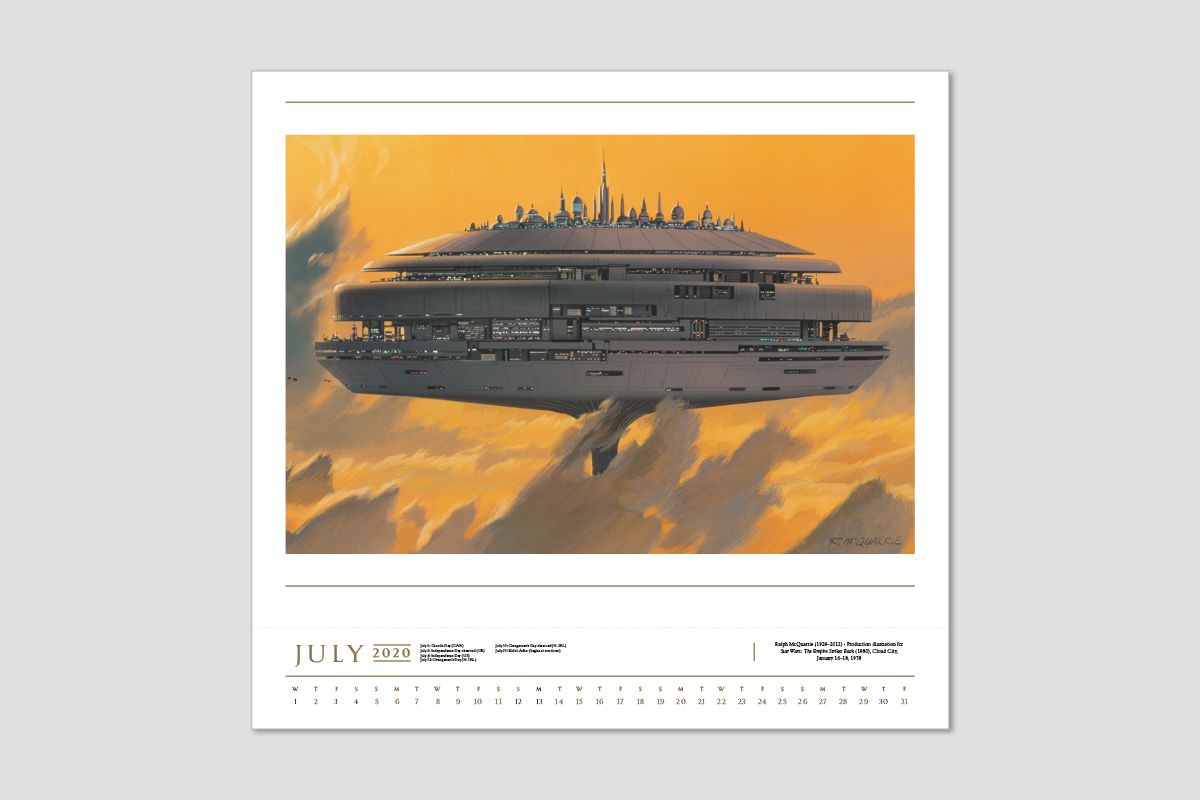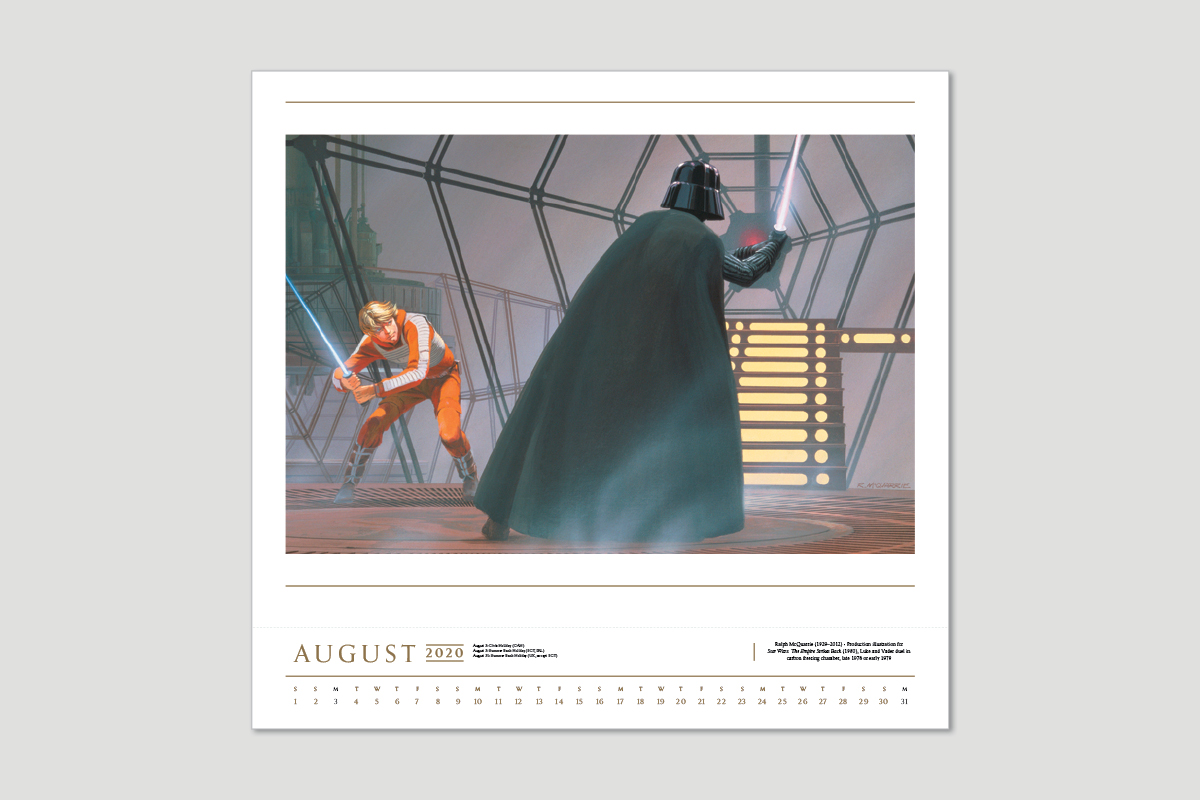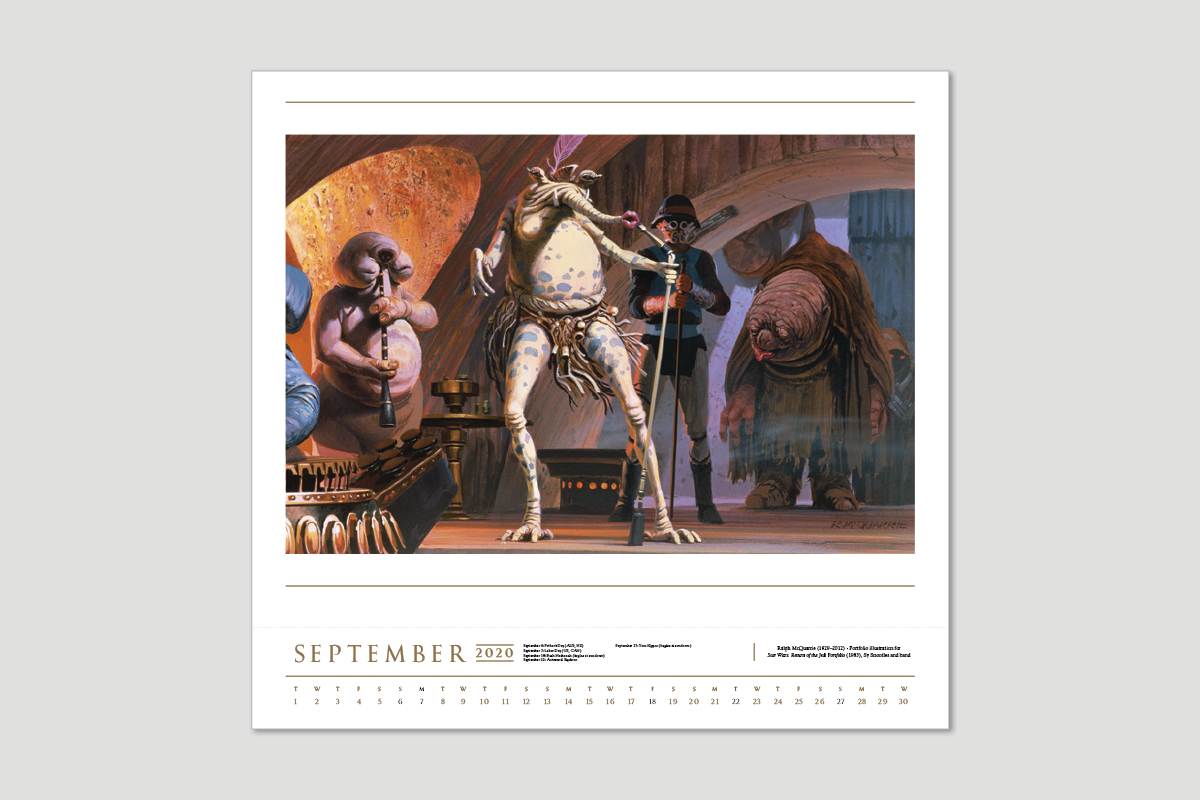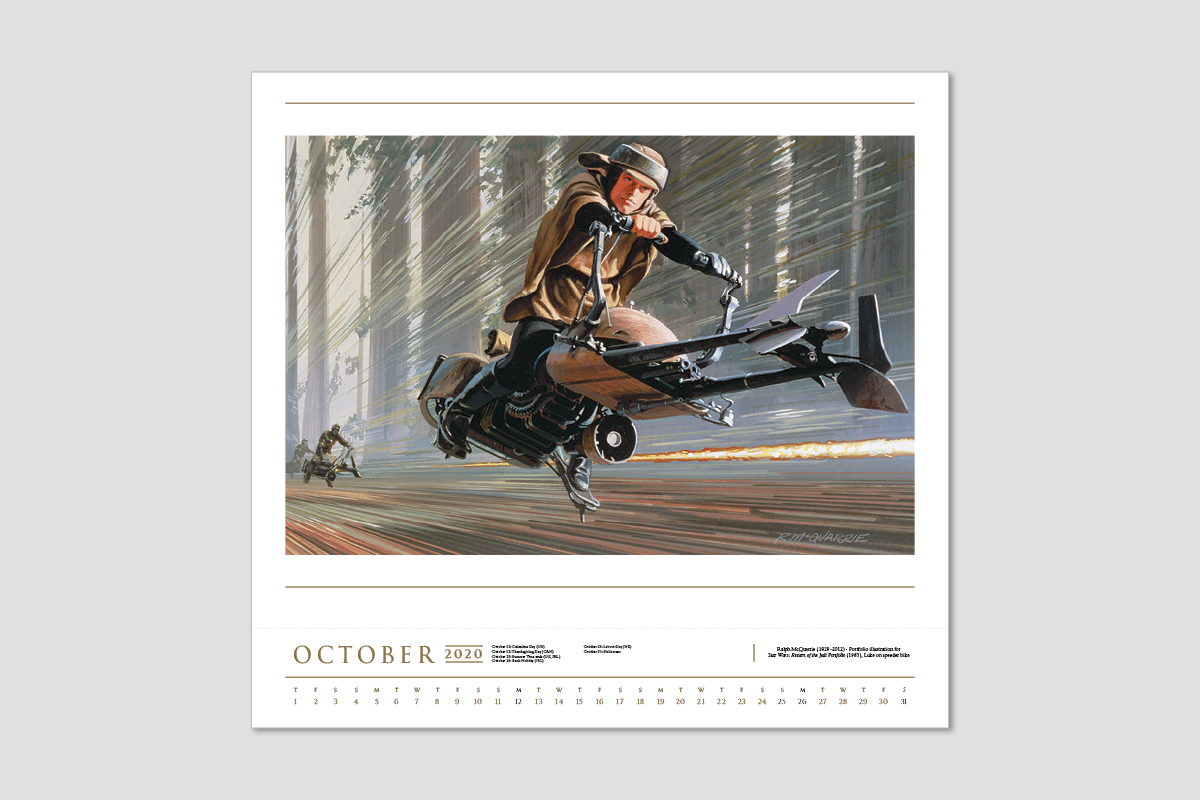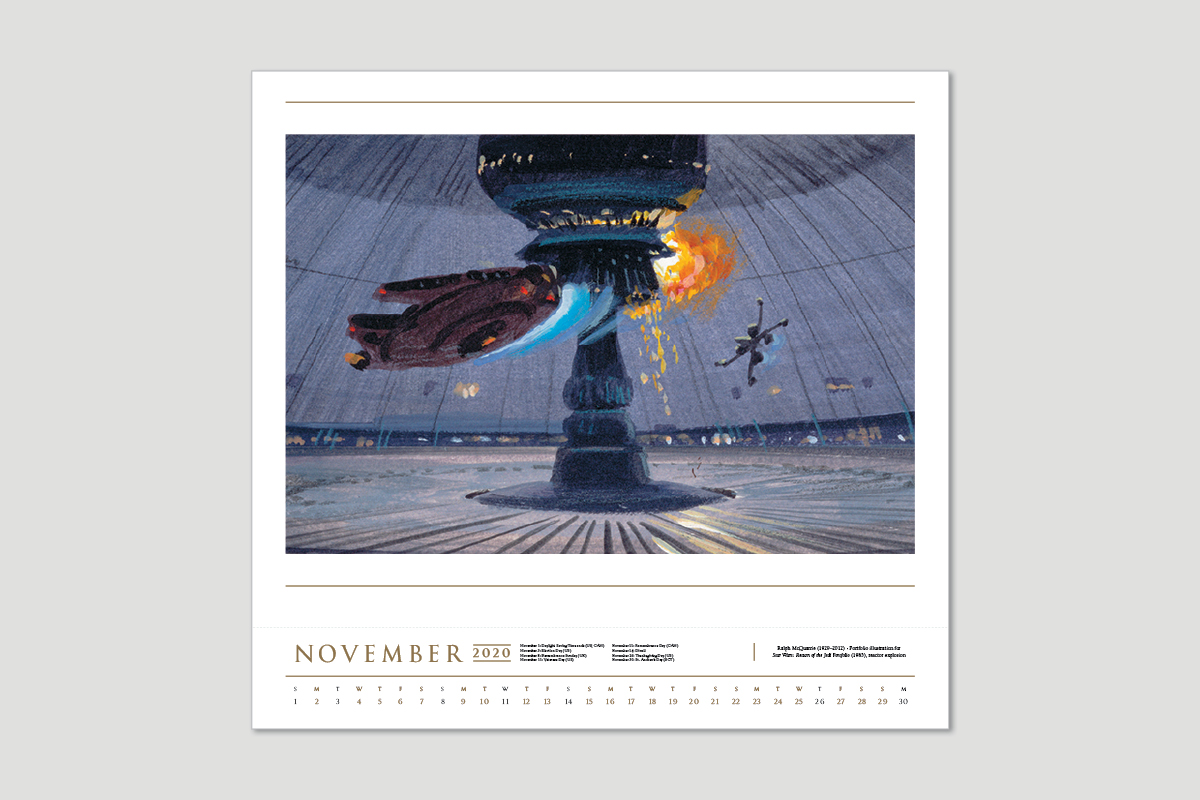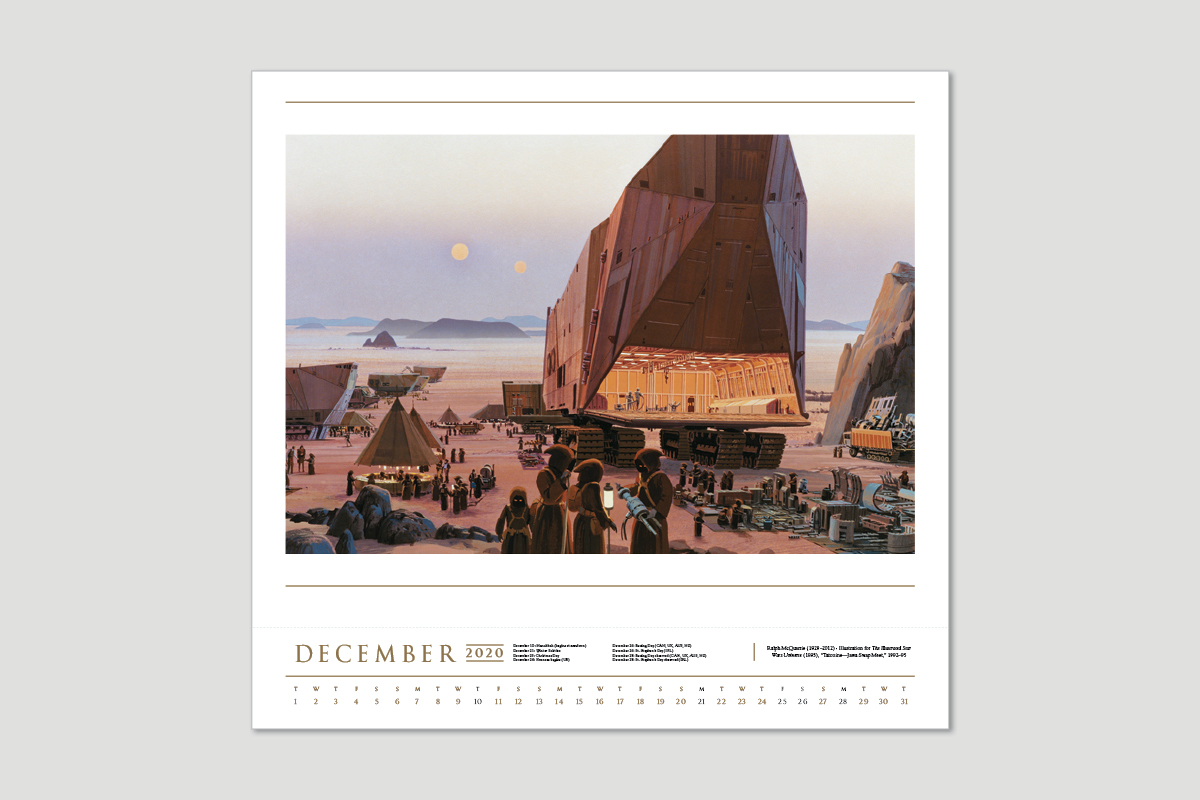 Star Wars Art: Ralph McQuarrie 2020 Poster Calendar (Abrams Exclusive Edition)
Imprint: Abrams Books
Publication Date: July 30, 2019
Price: $29.99
Trim Size: 20 x 19
ISBN: 978-1-4197-4379-5
EAN: 9781419743795
Page Count: 26
Format: Other
Spend a year, and beyond, with the art of Star Wars. This unique oversized calendar transforms into frameable, 16 X 20-inch art prints that can hang in any galaxy.
Celebrate cinema's most beloved saga and the influential visual artist Ralph McQuarrie, who helped breathe life into a galaxy far, far away. Selected from the archives of Skywalker Ranch, workplace of film director, writer, and producer George Lucas, and printed for the first time ever on archival, poster-sized paper are 13 spectacular production and portfolio illustrations created by McQuarrie for the original three Star Wars films, Episode IV: ANew Hope, Episode V: The Empire Strikes Back, and Episode VI: Return of the Jedi. The reverse pages offer draft scenes from the original scripts, quotes from McQuarrie, and other major insights into each illustration. Two hanging tabs attached at the top of the calendar allow for ease of hanging from a wall, and as each month comes to an end, calendar grids found at the bottom of each page can be simply removed to transform each illustration into stunning, 20 x 16-inch landscape art prints ready for framing and wall display.
Also Available: Star Wars Art: Ralph McQuarrie, Star Wars Art: Ralph McQuarrie (100 Postcards)
About the author
Ralph McQuarrie (June 13, 1929–March 3, 2012) was an American conceptual designer and illustrator. His career included work on the original Star Wars trilogy, the original Battlestar Galactica television series, the film E.T. the Extra-Terrestrial, and the film Cocoon, for which he won an Academy Award.