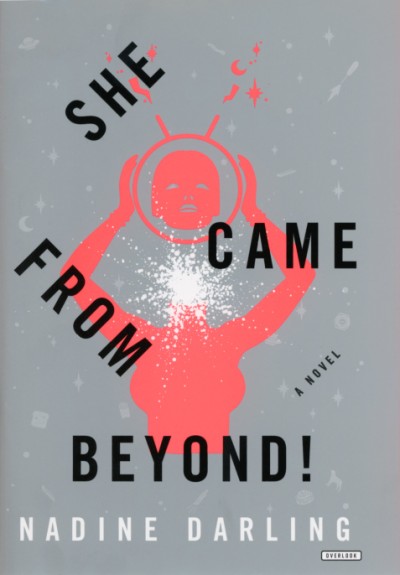 She Came From Beyond!
A Novel
Imprint: The Overlook Press
Publication Date: October 13, 2015
Price: $26.95
Trim Size: 6.4 x 9.3
ISBN: 978-1-4683-1152-5
EAN: 9781468311525
Page Count: 272
Format: Hardcover
Additional formats:
Easy Hardwick has it made. At just about thirty, she's got a tumbledown cottage in small-town Oregon and an uncomplicated acting gig as the space-babe eye candy on a sci-fi parody show. She spends her downtime online, bickering with fans and fellow culture vultures about film trivia and relishing her minor-but-satisfying celebrity.Enter Harrison. What begins as a jocular online flirtation spills into a messy IRL affair, and Easy finds herself pregnant with twins and sharing her home with the love of her life…plus the teenage daughter, baby son, and slightly unhinged, soon-to-be-ex wife she kind of didn't totally know he had.Easy may play a space ditz in hot-pants on TV, but her voice is restlessly intelligent, negotiating the absurdities of a world lived onscreen and online and striving to make sense of heady problems: love affairs, ex-wives, teen girls, eating disorders, and whether cannibalistic flies count as zombies. Like the captive great white shark that sets Easy's story in motion, Nadine Darling's writing has got teeth. Her pointed, precise dialogue, empathetic insights, and live-wire observations elevate this novel from zany domestic drama to outlandish comic masterpiece. She Came From Beyond! is an audacious, fresh debut from a writer to watch.Recognized as one of "35 Debut Authors Over 35"