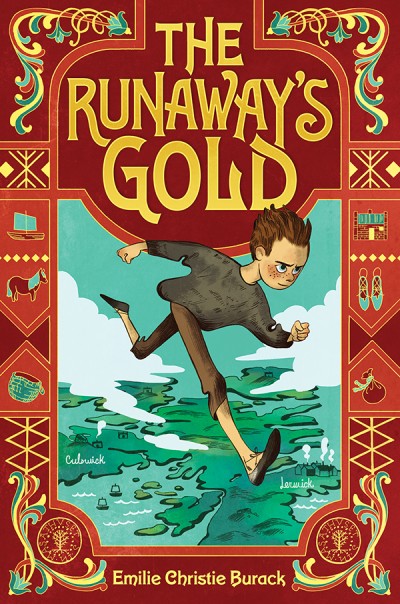 Imprint: Amulet Books
Publication Date: May 12, 2015
Price: $15.26
ISBN: 1-61312-755-3
EAN: 9781613127551
Page Count: 320
Format: Ebook
Rights: World/All
In 1842, Christopher Robertson's family lives a difficult life as "crofters," farmers and fishermen so in debt to the landowner that they have no hope of ever breaking free. To make matters worse, Christopher also lives under the thumb of his morally questionable father and devious brother. When his brother frames him for the theft of their father's secret bag of coins, Christopher must leave his home and embark on a journey across the island to return the coins and clear his name. It's a journey that takes twists and turns, including stops in prison, on a smuggler's ship, and at the house of a beautiful girl—and it ends with him escaping to a new life in America, which has dangers of its own.
About the author
Years ago, Emilie Christie Burack discovered a set of brittle cassette tapes in a shoe box at the back of her father's closet on which her late grandfather had recorded his family's history. When she learned her ancestor had come from the islands "where they had little ponies with long hair," she had to know more. She has traveled to the Shetland Islands and spent the last four years researching its history and unique Norse-Scots culture. She now resides in Hopkinton, New Hampshire. This is her first book.