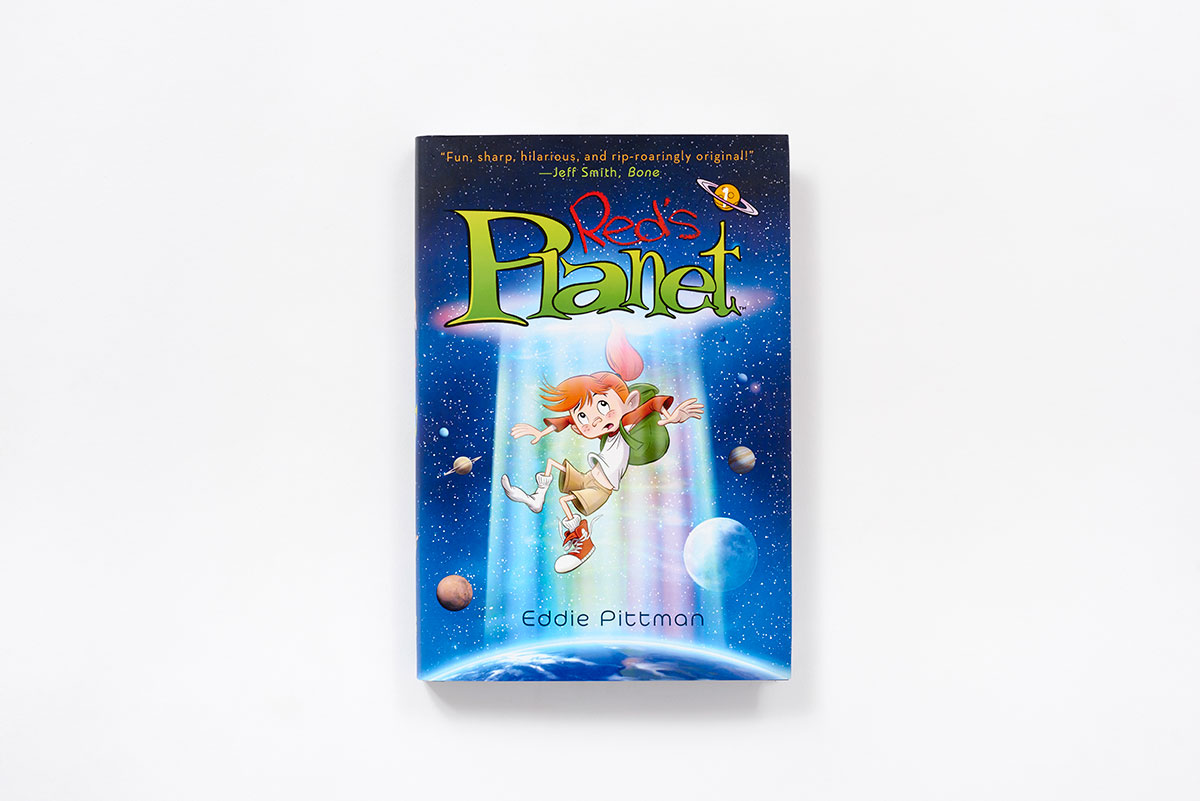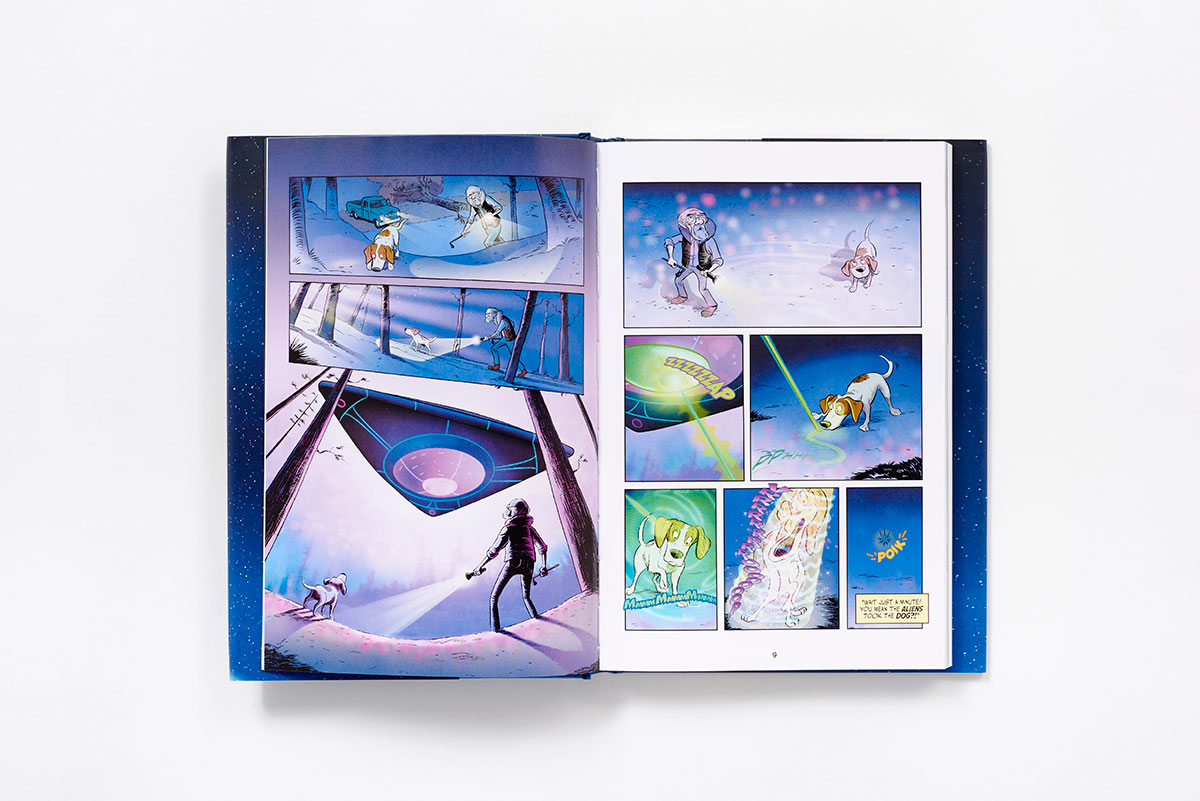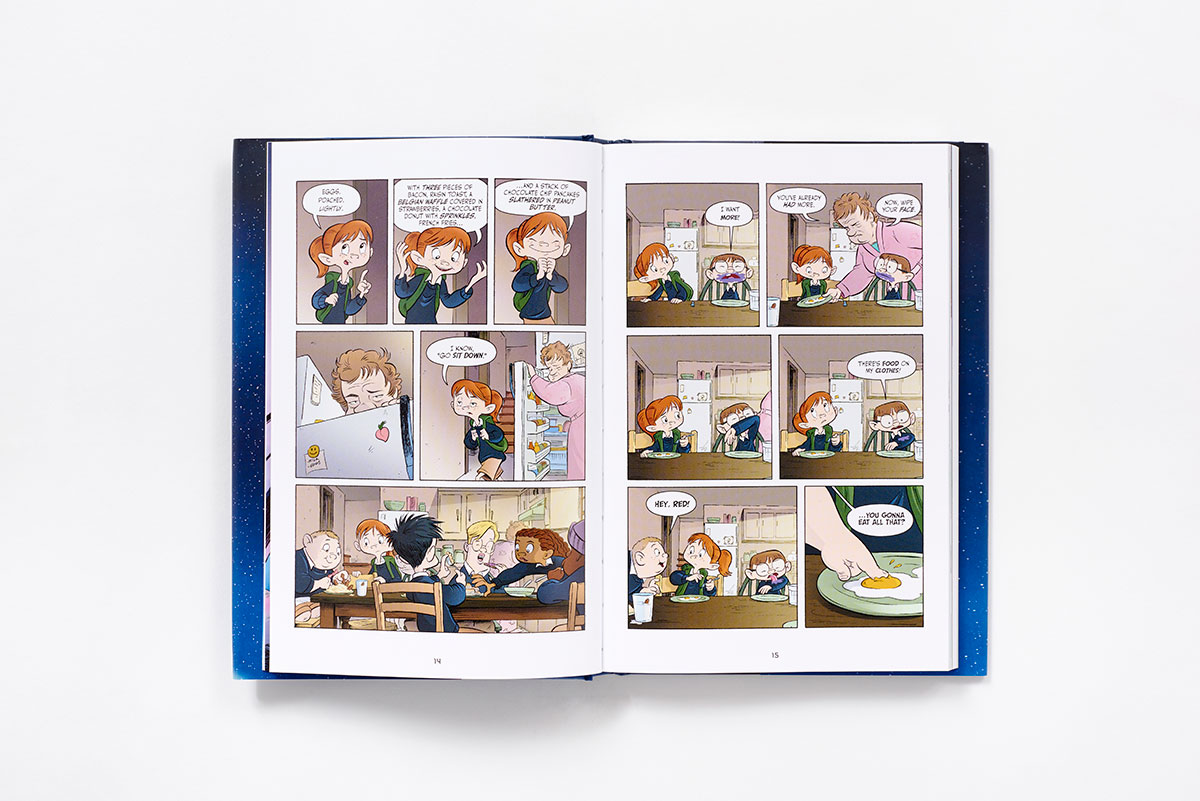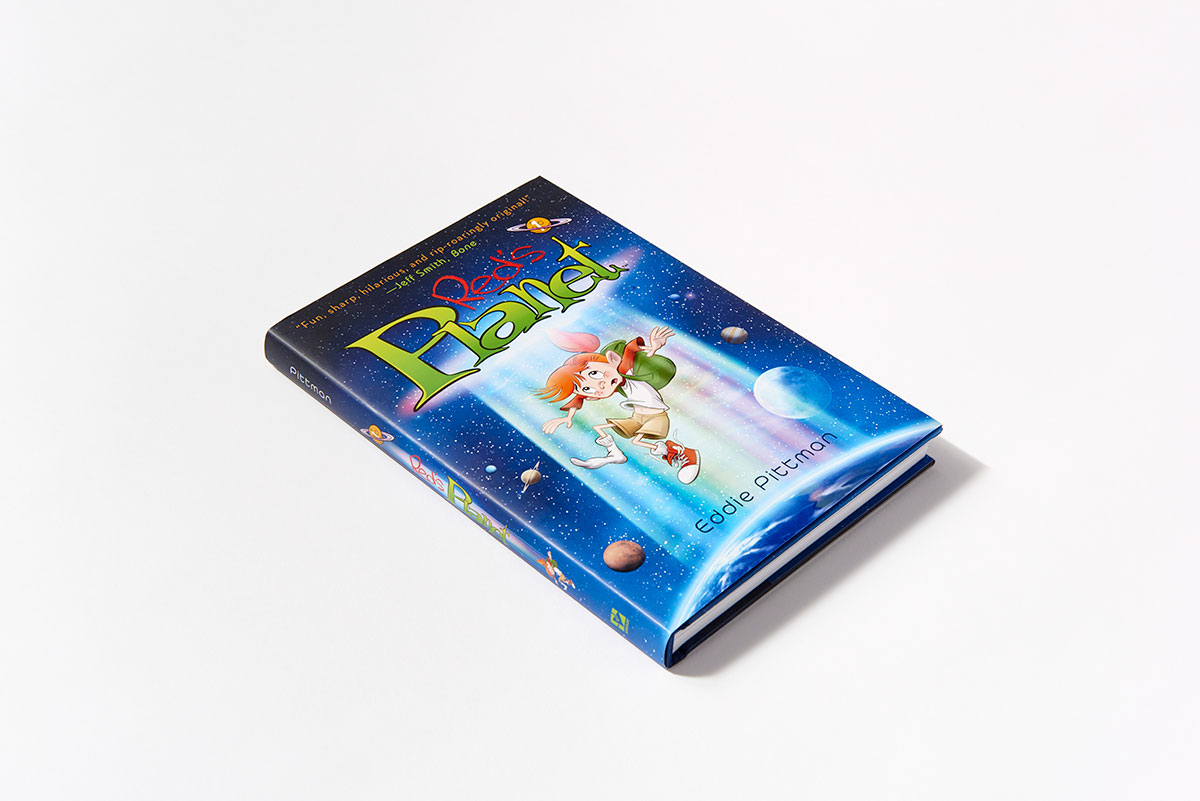 Imprint: Amulet Books
Publication Date: April 19, 2016
Price: $19.95
Trim Size: 6 x 9
ISBN: 978-1-4197-1907-3
EAN: 9781419719073
Page Count: 192
Illustrations: Full-color illustrations
Format: Hardcover
Rights: World/All
Additional formats:
Red's Planet, an intergalactic graphic novel fantasy series from award-winning cartoonist Eddie Pittman (writer/story artist for Disney's hit TV series Phineas and Ferb), is a nonstop adventure with a unique cast of characters unlike any you've ever seen before.
Meet Red, a quirky, headstrong 10-year-old who longs to live in her own perfect paradise far away from her annoying foster family. But when a UFO mistakenly kidnaps her, Red finds herself farther away than she could have possibly imagined—across the galaxy and aboard an enormous spaceship owned by the Aquilari, an ancient creature with a taste for rare and unusual treasures. Before Red can be discovered as a stowaway, the great ship crashes on a small deserted planet, leaving her marooned with a menagerie of misfit aliens. With her newfound friend, a small gray alien named Tawee, Red must find a way to survive the hostile castaways, evade the ravenous wildlife, and contend with Goose, the planet's grumpy, felinoid custodian. Surely this can't be the paradise she's been hoping for.
Fans of Mike Maihack's Cleopatra in Space and Ben Hatke's Zita the Spacegirl will embrace Red's Planet, a boldly illustrated and imaginative new series for readers of all ages.
"Fun, sharp, hilarious, and rip-roaringly original!""-- Jeff Smith, Bone
"The only thing that's missing is seeing Red's Planet on my bookshelf-- sandwiched between Jeff Smith's Bone and my library of Pixar Films."-- Mike Maihack, Cleopatra in Space
"Red's Planet is a fantastic and fun journey for young readers, but it's also a great trip down memory lane for their parents. The story weaves together a lot of the fun stories we watched and read in the '80s and '90s and spins them into something new." -- Kazu Kibuishi, creator of Amulet, Flight, and Explorer
"Filled with genuine sense of childlike awe and style of story, art, and filmmaking reminiscent of Jeff Smith's Bone. Eddie Pittman really has the goods." -- Dan Povenmire, co-creator of Disney's Phineas and Ferb
"A meeting of everything that is great about comic books...incredible art, spellbinding storytelling, rich characters, fun, adventure, humor...and heart." -- Tom Richmond, Mad Magazine artist and President of the National Cartoonist Society

Praise
"Red, a precocious 10-year-old brimming with a likable mix of sass and joie de vivre, is portrayed in exceptionally clear and brightly wrought panels, with a sweeping cinematic lens that lends equal attention to action and expression. This is a must-read for fans of Ben Hatke's Zita the Spacegirl series or Judd Winick's Hilo series. A first volume that's truly lively and entertaining; expect a vociferous cry for the next installment. " —Kirkus
"Readers will enjoy Red's heroic feats and amusing dialogue. Pittman's drawings are vibrant and action-packed...Highly recommended for graphic novel collections." —School Library Journal
"... Pittman, who made a name for himself as an animator for Disney, brings a similar visual style, humor, and pacing to this story, as well as a nicely articulated sense of movement and action. His aliens are delightfully bizarre, and plucky Red, whose determination is admirable, if occasionally grating to her compatriots, showcases a lively range of emotion. While there are lots of questions left to be answered, the cliff-hanger ending promises more installments." —Booklist
About the author
Eddie Pittman is an award-winning cartoonist working in animation, comics, and illustration for over 20 years. He grew up in Atlanta and attended Georgia State University before beginning his career with Walt Disney Feature Animation, working on films such as Mulan, The Emperor's New Groove, and Lilo & Stitch. Most recently, Pittman was a writer/story artist for Disney's hit TV series Phineas and Ferb. He lives in Florida. Visit redsplanet.com.