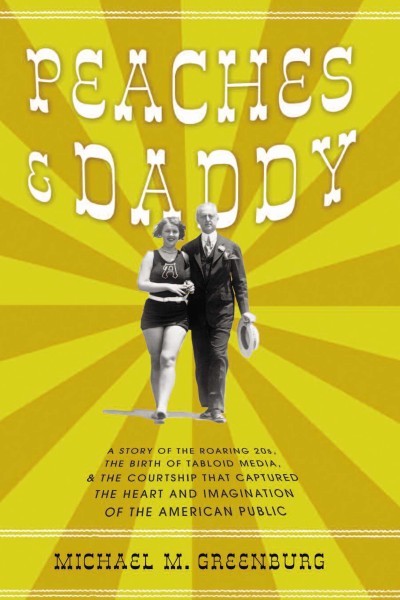 Imprint: Abrams Press
Publication Date: October 2, 2008
Price: $25.95
Trim Size: 6.29 x 9.28
ISBN: 978-1-59020-046-9
EAN: 9781590200469
Page Count: 320
Format: Hardcover
Thirty-seven days later, amid blaring headlines announcing the event and with the Society for the Prevention of Cruelty to Children in close pursuit, they were married. Within ten months they would begin a courtroom drama that would blow their impassioned saga into a national scandal. Their 1920s romance sent riptides across the moral landscape of America for years to come. Peaches and Daddy vividly recounts the amazing and improbable romance, marriage, and ultimate legal battle for separation of this publicity-craving Manhattan couple in America's "Era of Wonderful Nonsense." Their story is one of dysfunction and remarkable excess; yet at the time, the lurid details of their brief courtship and marriage captured the imagination of the American public like no other story of its day. The affair propelled them into the headlines for a magical moment in time; their legacy is one of an enduring contribution to the sometimes almost mad history of the country.