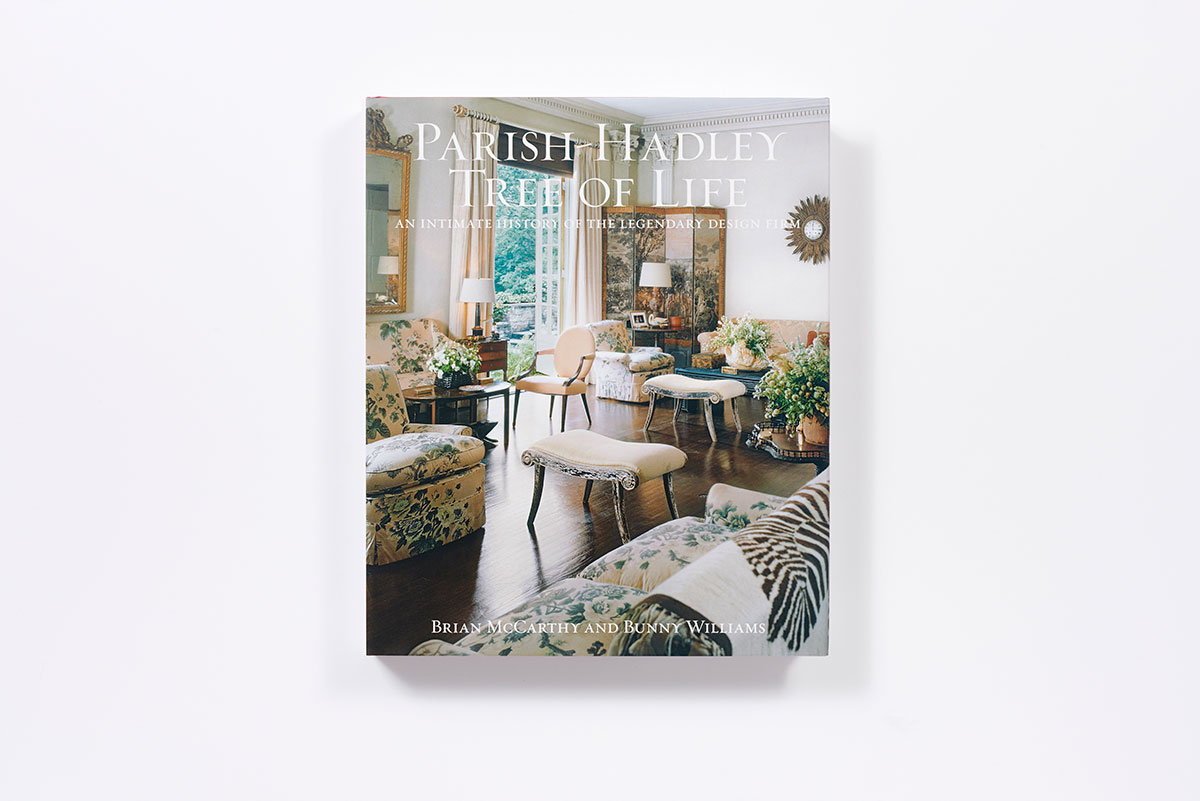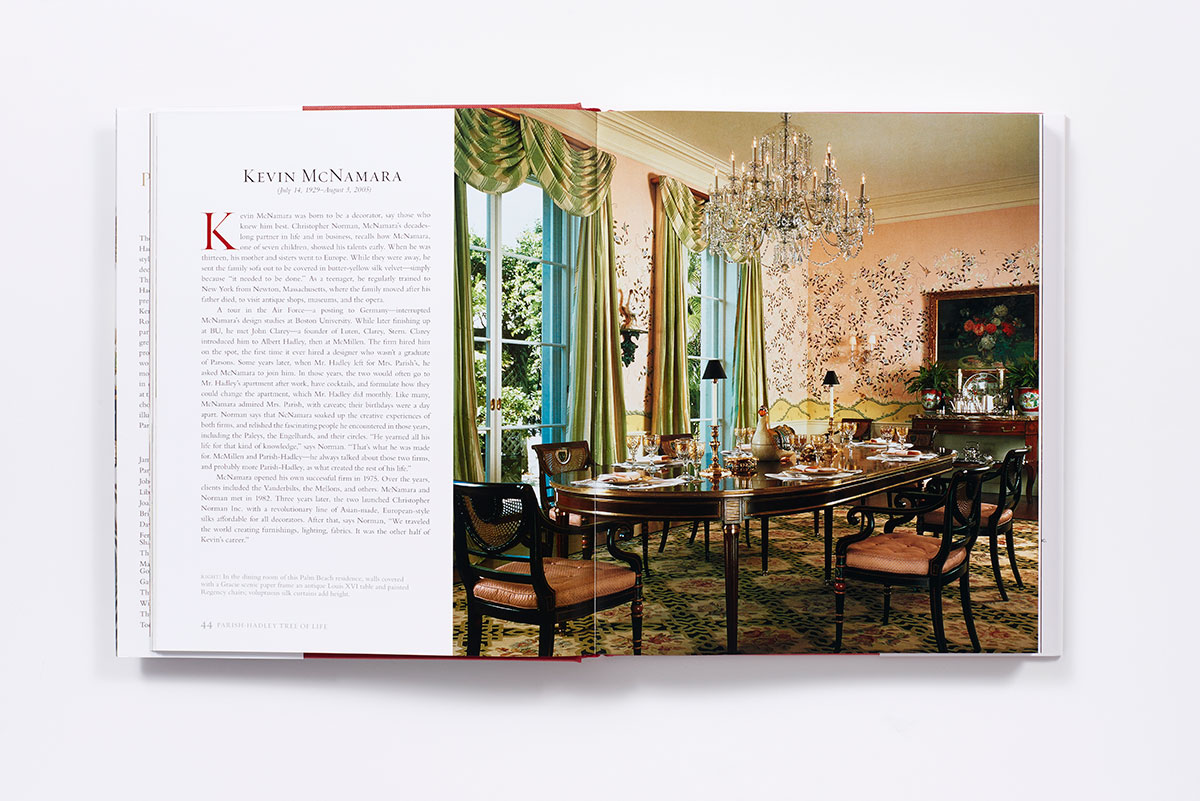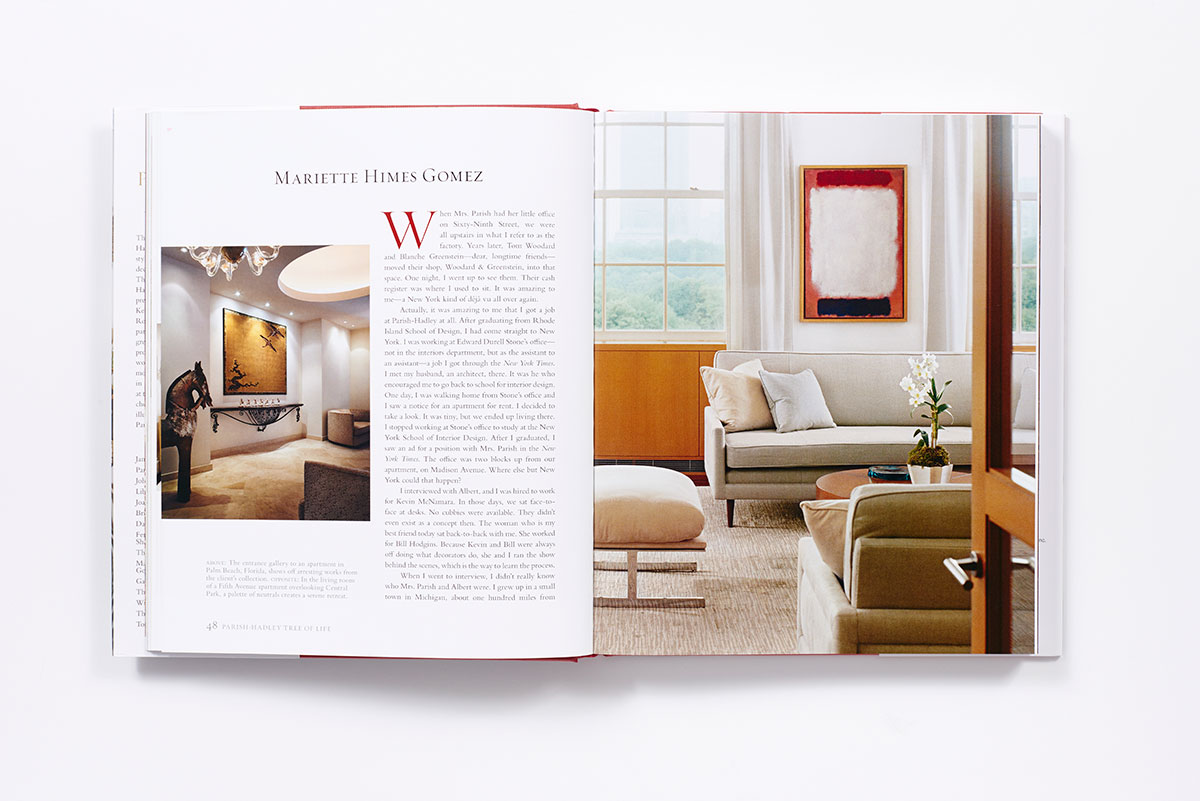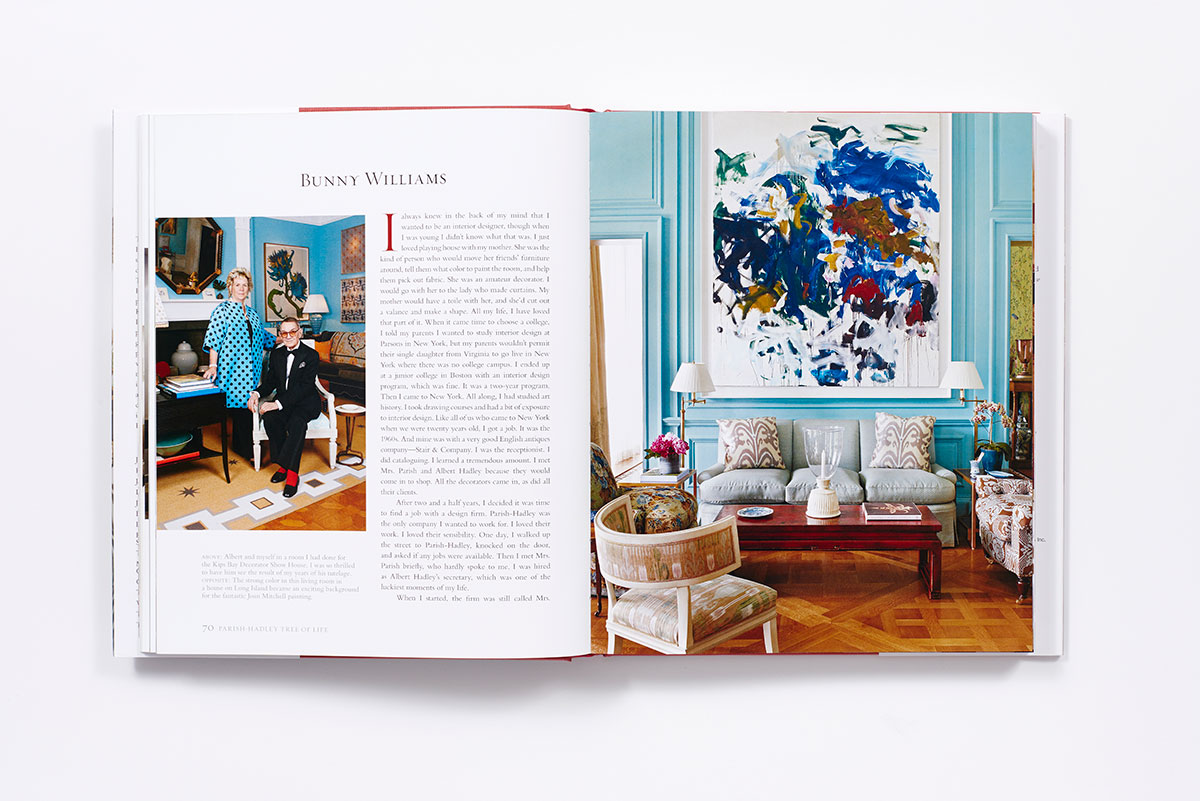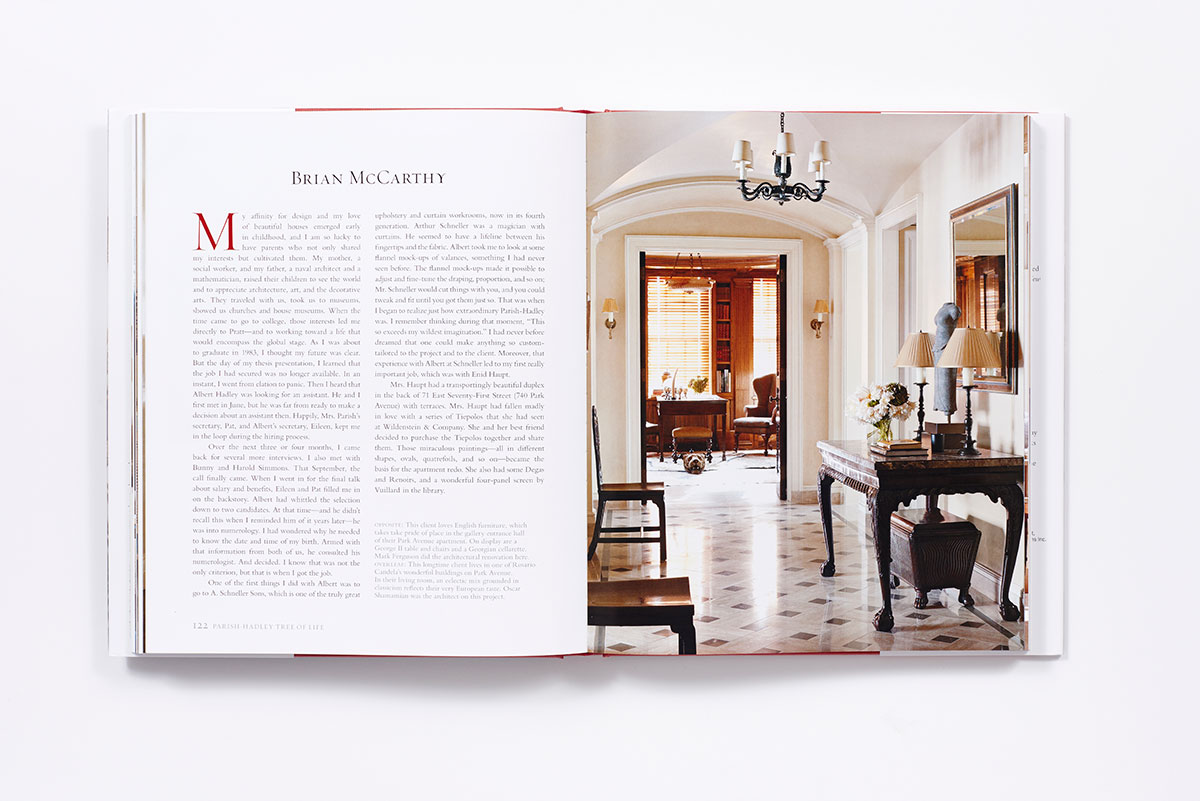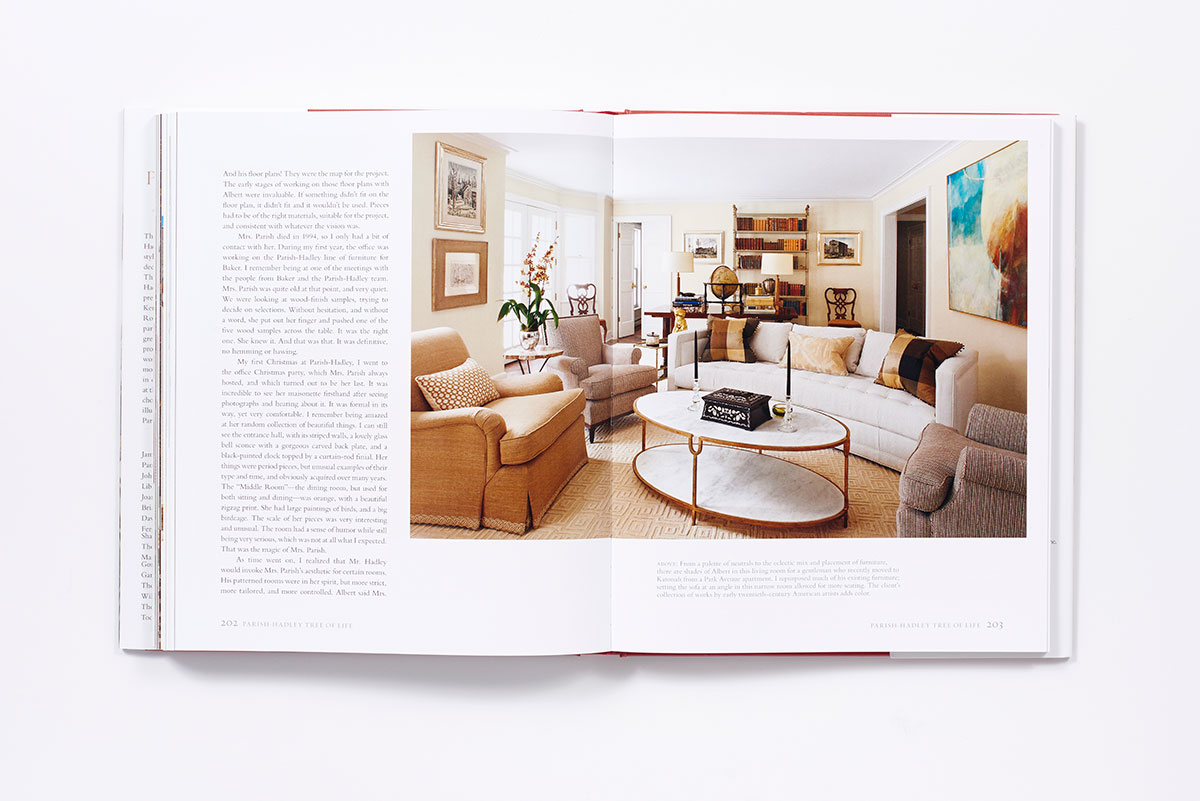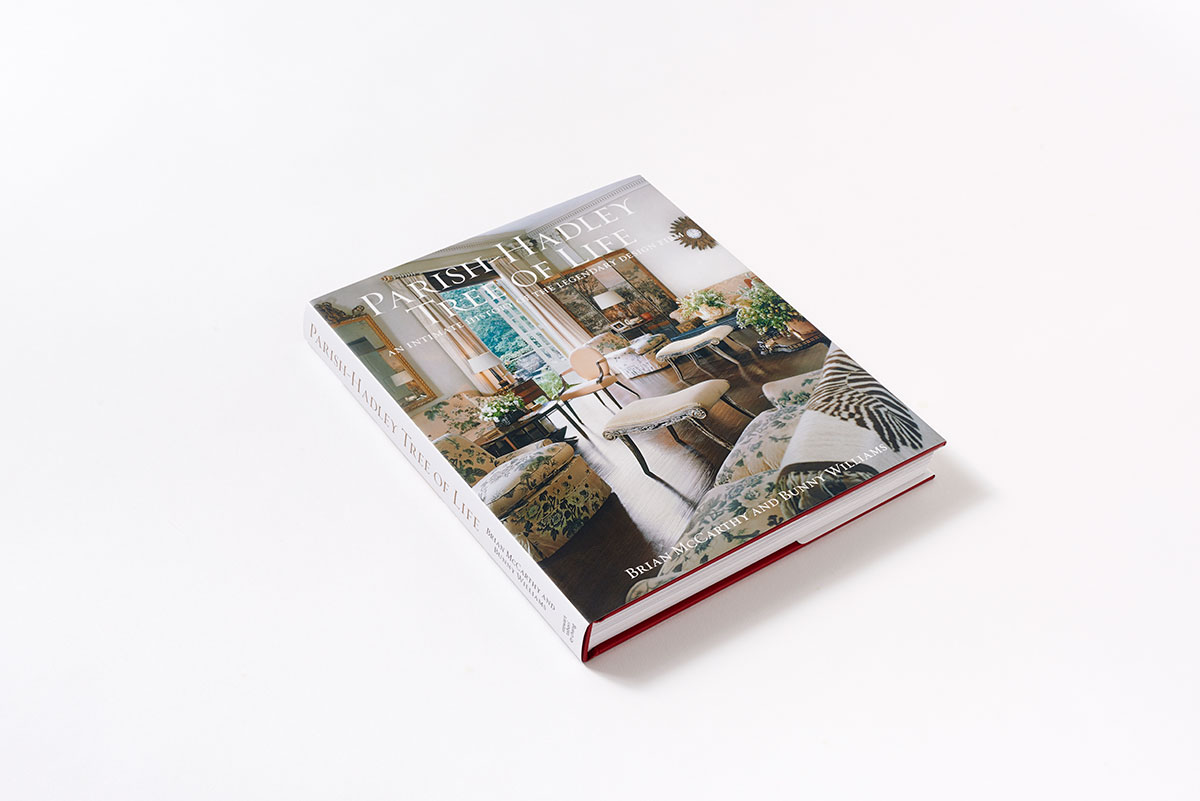 Parish-Hadley Tree of Life
An Intimate History of the Legendary Design Firm
Imprint: Stewart, Tabori & Chang
Publication Date: October 6, 2015
Price: $60.00
Trim Size: 9 1⁄2 x 11 1⁄2
ISBN: 978-1-61769-170-6
EAN: 9781617691706
Page Count: 288
Illustrations: 250 color illustrations
Format: Hardcover
Rights: World/All
Additional formats:
The legendary interior design firm Parish-Hadley Associates set the standard for American style in the finest homes for more than three decades, from the 1960s through the 1990s. Throughout its colorful history, Parish-Hadley was commissioned by the most prestigious families in the country, from the Kennedys at the White House to the Astors, Rockefellers, and Gettys. Yet the fertile partnership between Parish and Hadley also greatly influenced the taste, style, creative process, and practices of the designers who worked for them. In this volume, 30 of the most renowned designers relate in detail their personal experiences working at the firm, accompanied by images they have chosen of their own work, past and present, illustrating how their designs were shaped by Parish-Hadley.
Praise
"You can't say 'Parish-Hadley' without tipping your cap toward the revered interior firm that's inspired the design community since the '60s. With prestigious commissions from the American elite (think Astor, Rockefeller and Kennedy), Sister Parish and Albert Hadley spent three decades envisioning lush, never-overdone classic and contemporary living spaces. Here, 30 renowned designers revisit lessons learned from the iconic duo. Take notes!"

— USA Today
"This fall's must-have additions to your design library. . . . Some of today's preeminent designers dish affectionately about working for a longtime standard-bearer of American decorating in Parish-Hadley Tree of Life: An Intimate History of the Legendary Design Firm)?including the book's authors, Bunny Williams and Brian J. McCarthy."

— Architectural Digest
"For home inspiration this fall, look no further than your coffee table. . . . For more mix-and-match mastery, try Parish-Hadley Tree of Life, written by two of the famed firm's alums, Brian J. McCarthy and Bunny Williams, in which you're just as likely to find antique Louis XV fauteuils as you are a molded Eames chair."

— Vogue
"Delve deep into new books with expert insight. A history of one of America's greatest design firms, Parish-Hadley Tree of Life features testimony from alums including authors Bunny Williams and Brian McCarthy."

— Veranda
"Has any partnership had as much influence on modern-day design as Sister Parish and Albert Hadley? Parish-Hadley Tree of Life pays tribute to the pair through reminiscences of 30 of the firm's emeritus designers, including Bunny Williams, Thom Filicia, and Brian McCarthy."

— Elle Decor
"In the new book Parish-Hadley Tree of Life: An Intimate History of the Legendary Design Firm, two of the renowned alumni, Brian McCarthy and Bunny Williams, bring together work and remembrances by the firm's former decorators and architects, among them David Easton, Thom Filicia, Mariette Himes Gomez, Thomas Jayne, and David Kleinberg. The result—part family tree, part yearbook of American design—shows how the inimitable taste and style of the firm's founders is still thriving in the work of their protégés."

— Architectural Digest online
"Few know that Parish-Hadley Associates was also a finishing school of sorts for many of today's designers, churning out notable alums such as Bunny Williams, Brian McCarthy, Kevin McNamara, Harold Simmons and many others. The new book Parish-Hadley Tree of Life, by Williams and McCarthy, tells the story of the legendary firm through their eyes and their memories."

— Tory Daily
About the authors
Brian McCarthy, a former partner at Parish-Hadley, is the author of STC's Luminous Interiors, and his work has appeared in Architectural Digest, Veranda, House Beautiful, ELLE DECOR, and the New York Times. He lives in New York City.

Bunny Williams is an interior designer, garden expert, co-owner of Treillage Ltd., and author of four books published by STC. She divides her time between New York, Connecticut, and the Dominican Republic.