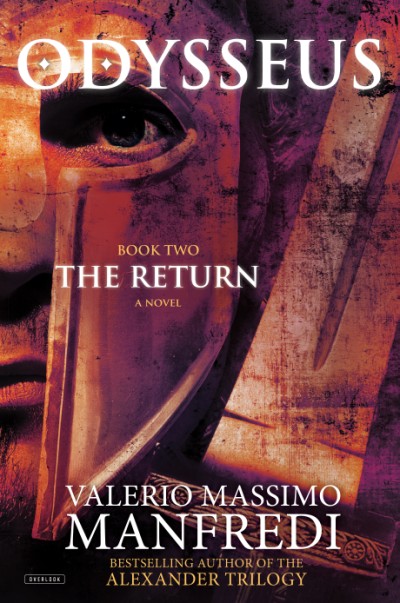 Odysseus
Book Two: The Return
Imprint: The Overlook Press
Publication Date: October 20, 2015
Price: $26.95
Trim Size: 6.5 x 9.3
ISBN: 978-1-4683-1177-8
EAN: 9781468311778
Page Count: 384
Format: Hardcover
Additional formats:
Odysseus returns in this second installment of the classic hero's extraordinary story, masterfully brought to life by bestselling author Valerio Massimo Manfredi. After ten years of uninterrupted war, blood, and agony, the Trojans have finally been defeated, leaving Odysseus and his men to begin the long journey back to Ithaca. He's determined to make it home, since it's been years since he set out for Troy and his beloved family has been awaiting his return since the day he left. Little does he know, though, that he'll encounter terrifying enemies along the way: creatures like the cyclops Polyphemus, or the lotus eaters who feast on narcotic flowers that provide only oblivion, the sorceress who turns men into swine, and the enthralling but deadly sirens all lie in wait. In this stunning new novel, Valerio Massimo Manfredi gives a new voice to one of the most adventurous and fascinating heroes of all time, showing readers in vivid detail the lengths to which Odysseus will go to return home.