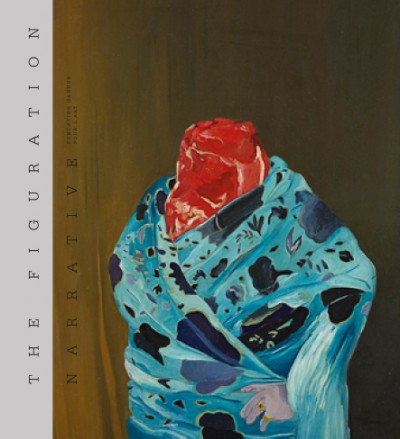 Imprint: 5 Continents Editions
Publication Date: March 27, 2018
Price: $55.00
Trim Size: 9 3⁄4 x 10 5⁄8
ISBN: 88-7439-776-3
EAN: 9788874397761
Page Count: 288
Illustrations: 110 color illustrations
Format: Hardcover
Rights: North America
This book celebrates Narrative Figuration, an art movement that arose in France in 1964 in the context of the Paris exhibition MythologiesQuotidiennes (Daily Mythologies), organized by the artists Bernard Rancillac and Hervé Télémaque, and critic Gérald Gassiot-Talabot. Some 34 artists participated with the goal of challenging modern Pop Art aesthetics, and propagating changes in society. Elements from English and American Pop Art were mixed with images from advertising, comics, film, and photography, and images from earlier eras of art history were integrated into new and surprising contexts. Among the artists who participated were Eduardo Arroyo, Ren. Bertholo, Gianni Bertini, Öyvind Fahlström, Peter Klasen, Jacques Monory, Antonio Recalcati, Jan Voss, and others. Narrative Figuration continued through the 1970s with members such as Valerio Adami, Gilles Aillaud, Henri Cueco, Erró, Gérard Fromanger, and Peter Stämpfli. Today there is renewed interest in this movement.
About the author
Jean-Paul Ameline is a curator at the Musée National d'Art Moderne, Paris.

Yan Schubert is curator of the fine arts collection at the Gandur Foundation for Art in Geneva, where this collection is housed.