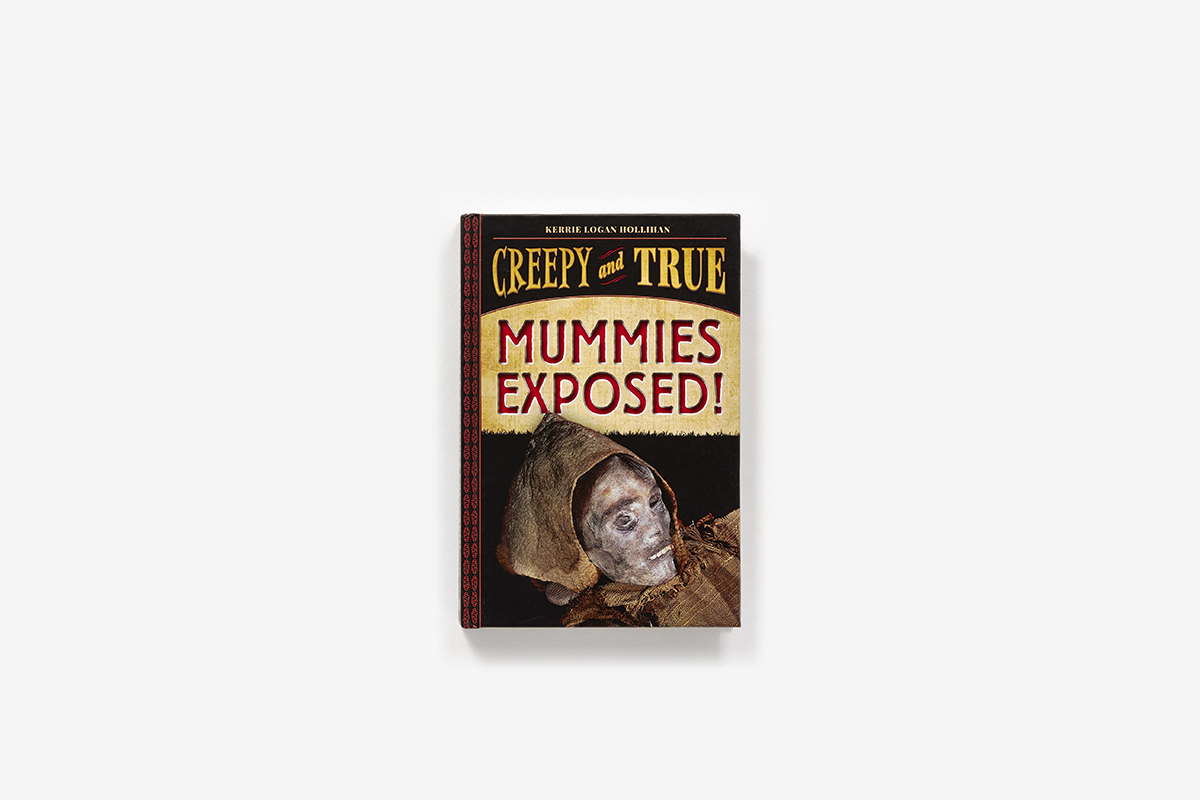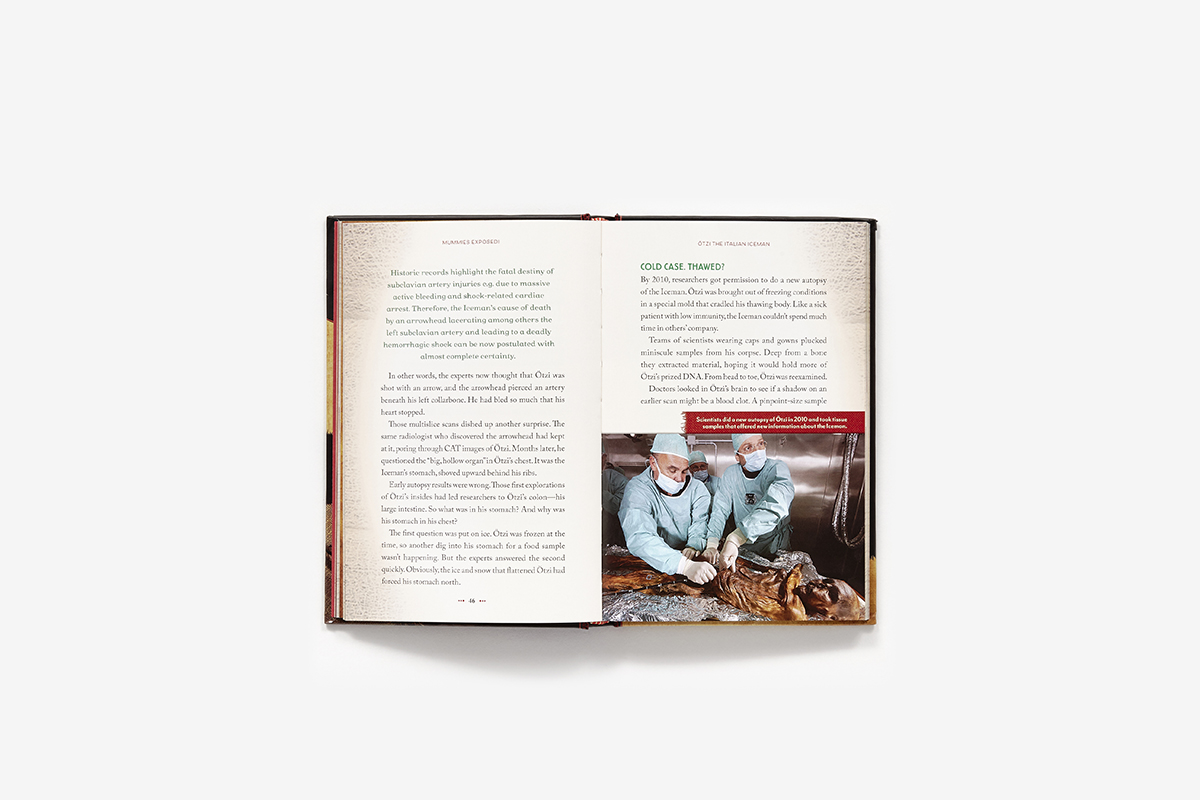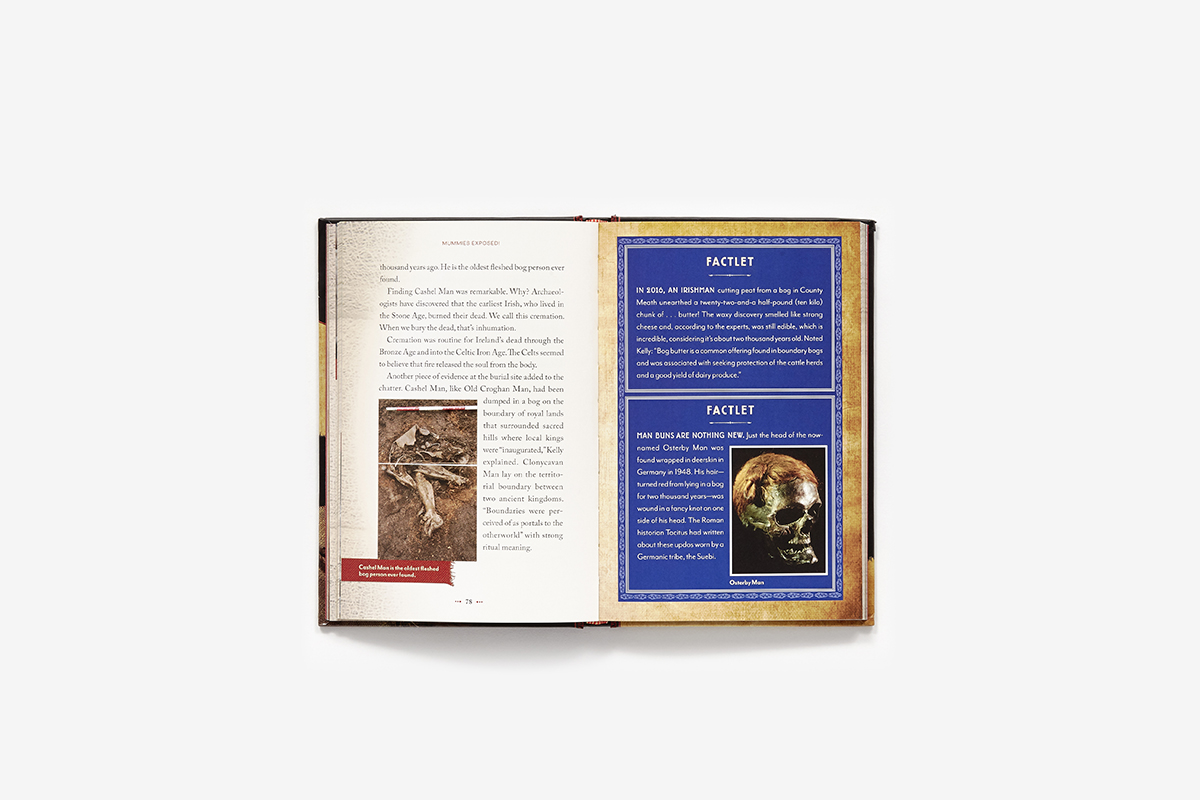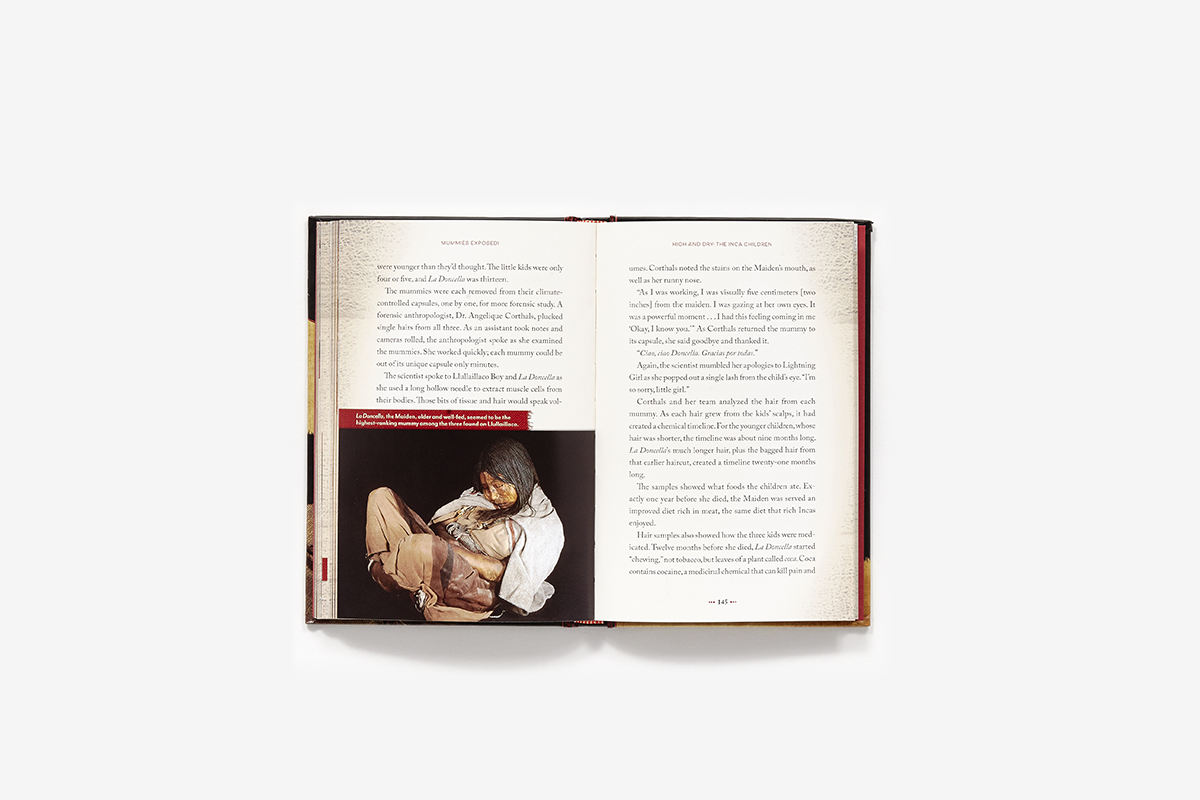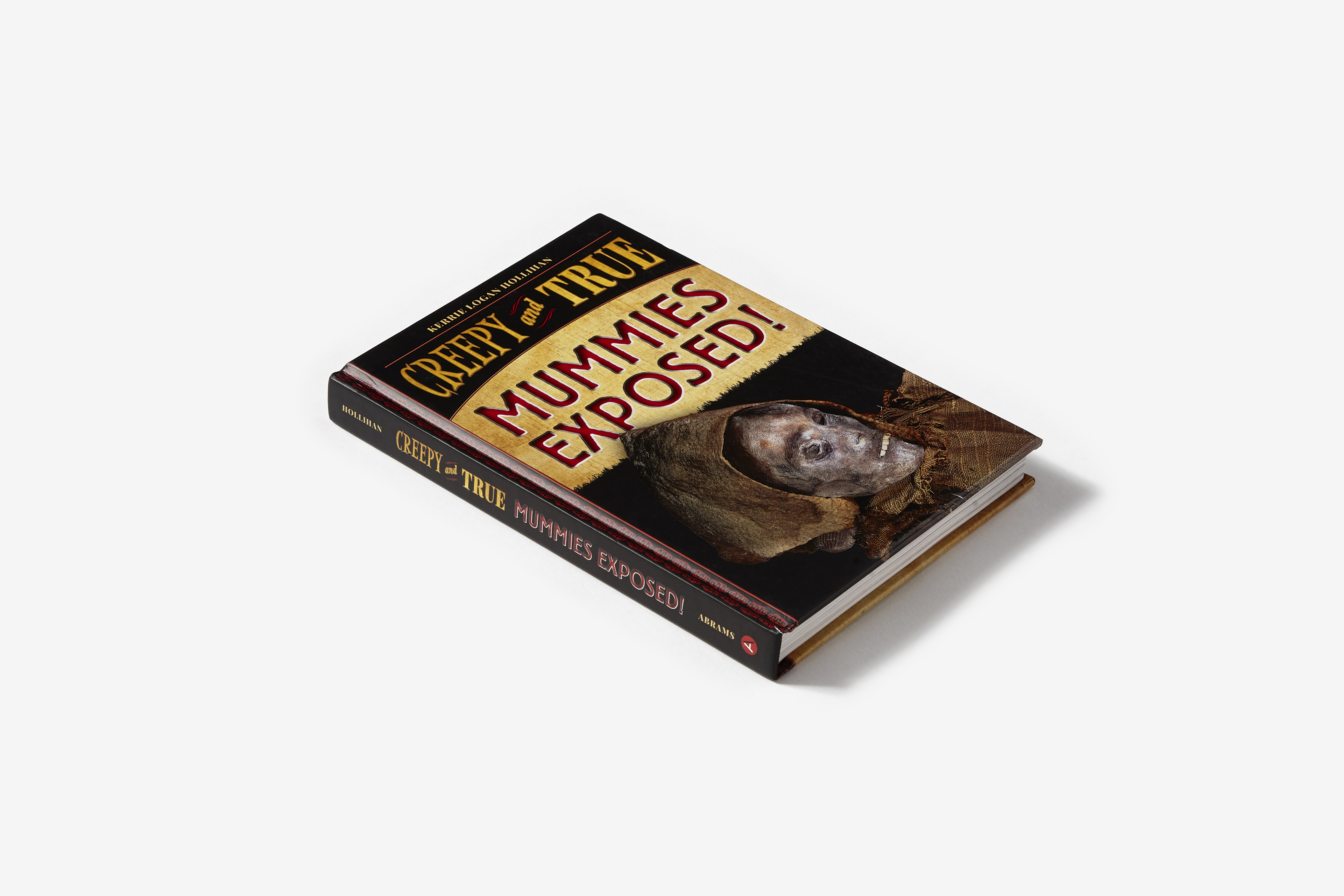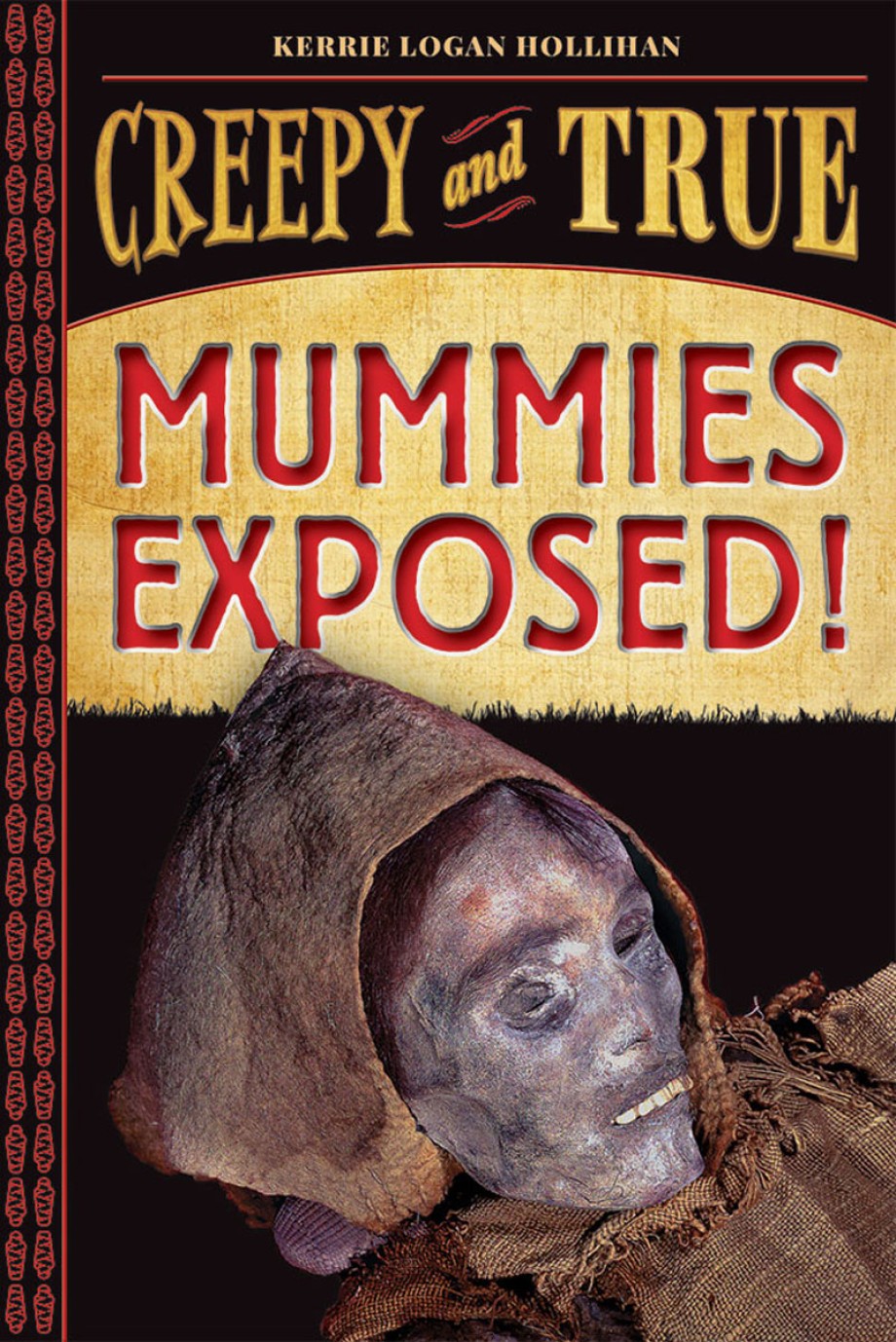 Mummies Exposed!
Creepy and True #1
Ebook
Price: $15.29
Available from:
Additional formats:
Publication Date: May 7, 2019
Imprint: Abrams Books for Young Readers
ISBN: 9781683353751
Page Count: 224
Illustrations: Archival images throughout
Rights: World
Discover all the mysteries, facts, and discoveries about mummies that are creepy—and true—in this installment of the acclaimed nonfiction series!
Just when you think you know everything there is to know about mummies, new facts are unearthed. Mummies Exposed! goes beyond the familiar Egyptian mummies and uncovers the secrets of mummified bodies from around the globe.
New technologies have uncovered fresh facts about old favorites, such as Ötzi the Ice Man found in the Alps, and recent findings have unearthed mummies rarely discussed before, like the Orlovits family of Vac, Hungary, laid to rest in a forgotten church crypt. Among those included are the first example of a Moche warrior priestess found in Peru, bog bodies that were preserved in Irish wetlands, the body of a Buddhist monk hidden within a sculpture, and more.
The Creepy and True series explores strange phenomena, fun facts, and out of the ordinary discoveries. Read them all to uncover the creepy and true histories of mummies, ghosts, skeletons, and more!

About the author
Kerrie Logan Hollihan writes award-winning nonfiction for kids and teens. Her books have been honored by VOYA Magazine, the Amelia Bloomer Project, Smithsonian, and more. She lives in Cincinnati, Ohio.