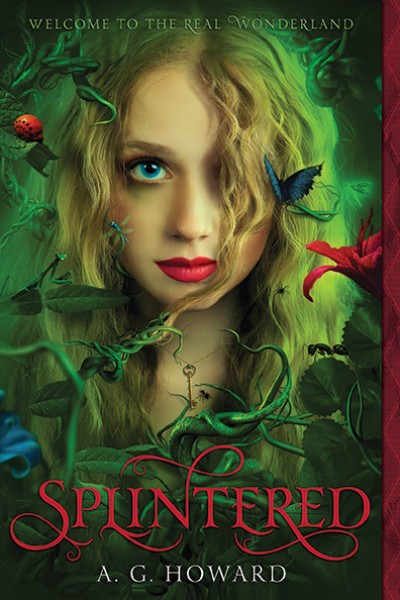 The Moth in the Mirror
A Splintered Novella
Imprint: Amulet Books
Publication Date: October 22, 2013
Price: $0.99
ISBN: 1-61312-658-1
EAN: 9781613126585
Page Count: 40
Format: Ebook
Rights: World English
Additional formats:
An original ebook-only novella in the Splintered series, told from the points of view of both Jeb and Morpheus. Morpheus wants to know more about his rival for Alyssa's affections, so he digs into Jeb's memories of his time in Wonderland. But he may be surprised by what he finds. This brand-new story and perspective from A.G. Howard's dark, magical world stands alone but also provides a tantalizing glimpse of what's to come in Unhinged, the sequel to Splintered.
About the author
A. G. Howard wrote Splintered while working at a school library. She always wondered what would've happened if Alice had grown up and the subtle creepiness of Alice's Adventures in Wonderland had taken center stage in her story, and she hopes her darker and funkier tribute to Carroll will inspire readers to seek out the stories that won her heart as a child. She lives in Amarillo, Texas.