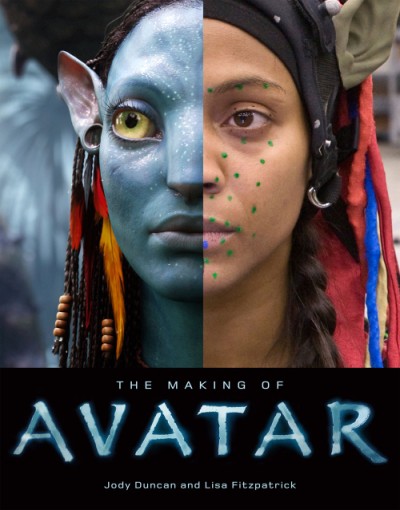 Imprint: Abrams Books
Publication Date: October 1, 2010
Price: $40.00
Trim Size: 9 1⁄4 x 11 7⁄8
ISBN: 978-0-8109-9706-6
EAN: 9780810997066
Page Count: 272
Illustrations: 500 color photographs and illustrations
Format: Hardcover
Rights: WENG ex*
In 1995, James Cameron began work on a story that would, more than a decade later, evolve into Avatar, the blockbuster of 2009 and no less than the movie event of the decade. Opening to international critical acclaim (including nine Academy Award® nominations) and unprecedented box-office success, Avatar quickly, within a few short weeks, became the highest-grossing film on record. An epic for our times, this next-generation spectacle blends action, adventure, and romance with a timely message of ecological responsibility while using, and inventing, cutting-edge technologies to transport audiences to a lush, fully realized alien world.
No less epic, however, was the groundbreaking and exhaustive process of bringing the film to life. Early brainstorming sessions in Malibu jumpstarted a vast production effort that ultimately spanned several years and multiple continents. The Making of Avatar reveals never-before-seen illustrations and photographs, with a text that charts the technical challenges, innovations, and discoveries that made the film's breakthroughs possible. Working in tandem, artists and technicians created new tools and processes to realize the film's vision, including those for performance capture, which allows the nuances of the actors' performances to be translated faithfully to their digital characters; a virtual camera system, which empowered Cameron to direct within a virtual world with unprecedented range, generate real-time composites, and blend live action and special effects more naturally and intuitively than ever before; and stereoscopic photography, which produced the most immersive 3-D experience to date. Here is the behind-the-scenes celebration of this monumental undertaking, the official record of how Cameron, the actors, and the crew made a film, and made history.

About the authors
Jody Duncan is the editor of Cinefex magazine, which is the leading publication on special effects in the movies. She is the author of books on the making of groundbreaking films, including Terminator 2, Jurassic Park, and Star Wars Episode I: The Phantom Menace.
Lisa Fitzpatrick
is the author of Abrams'
Art of Avatar.
An award-winning editor, she has created books for a wide variety of films and television shows, including
24, Kung Fu Panda,
and an anniversary edition for the USC School of Cinematic Arts.