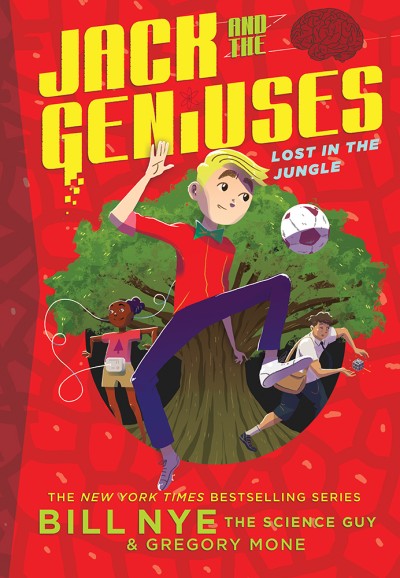 Imprint: Amulet Books
Publication Date: May 1, 2018
Price: $20.99
ISBN: 978-1-5019-4823-7
EAN: 9781501948237
Page Count: 288
Format: Audio
Rights: World/All
Additional formats:
Famed inventor Henry "Hank" Witherspoon has gone missing, and it's up to Jack and his brilliant siblings, Ava and Matt, to find him.
At Hank's ransacked lab, the siblings discover clues to the project he's been working on—a new way to generate and store electricity, inspired by the electric eels of the Amazon.
The kids travel deep into the Amazon jungle, following a series of clues Hank has left. Relying on genius, cunning, and new technology, the kids overcome strange creatures, a raging river, and some very clever foes to find their friend and protect his big idea.
Like volumes one and two, Lost in the Jungle features a glossary of terms and an experiment kids can do at home or at school.

About the authors
Bill Nye is a science educator, mechanical engineer, television host, and New York Times bestselling author with a mission: to help foster a scientifically literate society. Gregory Mone is a novelist and science journalist who has written several books for children. He lives in Martha's Vineyard, Massachusetts.