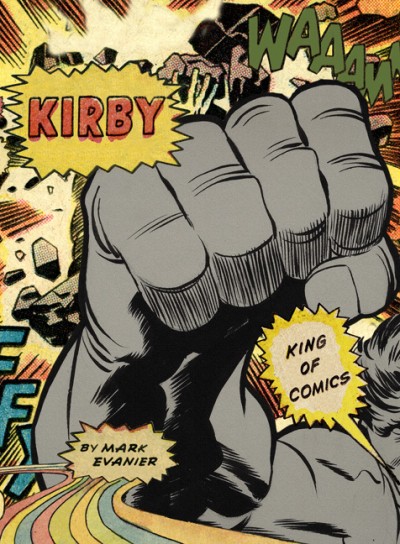 Imprint: Abrams Books
Publication Date: March 1, 2008
Price: $45.00
Trim Size: 9 x 12 1⁄4
ISBN: 978-0-8109-9447-8
EAN: 9780810994478
Page Count: 224
Illustrations: 224 pages, 9"x12 1⁄4"
Format: Hardcover
Jack Kirby created or co-created some of comic books' most popular characters including Captain America, The X-Men, The Hulk, The Fantastic Four, The Mighty Thor, Darkseid, and The New Gods. More significantly, he created much of the visual language for fantasy and adventure comics. There were comics before Kirby, but for the most part their page layout, graphics, and visual dynamic aped what was being done in syndicated newspaper strips. Almost everything that was different about comic books began in the forties on the drawing table of Jack Kirby. This is his story by one who knew him well—the authorized celebration of the one and only "King of Comics" and his groundbreaking work.
"I don't think it's any accident that . . . the entire Marvel universe and the entire DC universe are all pinned or rooted on Kirby's concepts." —Michael Chabon
About the author
Mark Evanier met Jack Kirby in 1969, worked as his assistant, and later became his official biographer. A writer and historian, Evanier has written more than 500 comics for Gold Key, DC Comics, and Marvel Comics, several hundred hours of television (including Garfield) and is the author of several books including Mad Art (2002). He has three Emmy Award nominations, and received the Lifetime Achievement Award for animation from the Writers Guild of America.