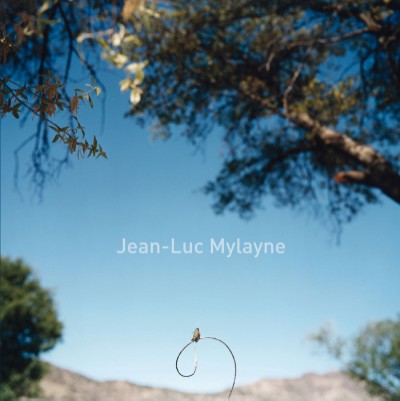 Jean-Luc Mylayne
English-French Edition
Imprint: 5 Continents Editions
Publication Date: March 1, 2010
Price: $45.00
Trim Size: 11 x 10 3⁄4
ISBN: 88-7439-530-2
EAN: 9788874395309
Page Count: 120
Illustrations: 71 full-color photographs
Format: Hardcover
Rights: US & Canada
"It's a peculiar and supremely deliberate technique, honed over three decades, and it results in some of the most sumptuous and fresh photographs I've ever seen." –Time Out New York
Since 1976, French photographer Jean-Luc Mylayne has travelled the world in search of birds to photograph. His quest begins with a long, patient period of observation and culminates in a single image—Mylane does not believe in capturing his subject twice. In thirty-three years, the artist has taken no more than three hundred photographs. Mylayne, who defines himself as a film director, is extremely precise in constructing what he calls his "scenes," taking into account a number of variables, like the season or the time of day. Mylayne's process, the tentative approach of the bird, and the dialogue between artist and subject present thought-provoking questions on the nature of time.
Published in conjunction with an exhibition at the Museum of Contemporary Art of Lyon, France, this mesmerizing book presents a previously unpublished series of 68 photographs taken between 1992 and 2008. With stunning reproductions, Jean-Luc Mylayne is a powerful account of an original and idiosyncratic artist at work.

About the authors
Jean-Luc Mylayne was born in Amiens, France in 1946. He has had major solo exhibitions at the Museum of Contemporary Art in Cleveland, The Photographer's Gallery in London, the Musée d'Art Moderne de la Ville in Paris, and the Musée d'Art Moderne in Saint-Etienne. Since 1997 Mylayne has shown regularly at the Barbara Gladstone Gallery in New York.
Terrie Sultan is Director and Chief Curator of the Blaffer Gallery in Houston and the author of several books including Damaged Romanticism: A Mirror of Modern Emotion and Chuck Close Prints: Process and Collaboration.

Ralph Rugoff is the author of several celebrated books and currently serves as the Director of the CCA Watt Institute for Contemporary Arts and the Hayward Gallery in London.