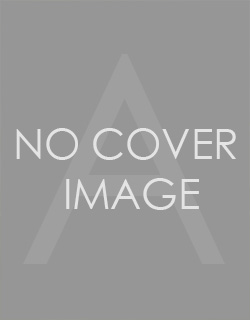 Imprint: Abrams Books
Publication Date: October 1, 2006
Price: $125.00
Trim Size: 10 3⁄4 x 14 1⁄4
ISBN: 978-0-8109-4312-4
EAN: 9780810943124
Page Count: 280
Illustrations: 300 full-color illustrations, 280 pages, 10 3/4x14 1⁄4"
Format: Hardcover
Jacques Helleu is the eye behind the House of Chanel's enduring image, having explored the meanings of this legendary brand in daring commercials and fabulous print ads for the past 40 years. He has given tangible, glamorous shape to the essential mystique of Chanel's perfumes, by bringing together artistic luminaries (from photographer Helmut Newton, to director Baz Luhrman, to actress Catherine Deneuve, and countless others) and masterfully guiding the creative combustion that has resulted.
This beautifully designed and lavishly illustrated volume tells the story of Helleu's vision. Stiletto magazine founder Laurence Benaïm's foreword puts Helleu's grand influence into perspective, and Helleu himself presents four decades of inspiration, arranged from A to Z in themes, including: Allure. Coco. Egoïste. Femme. Goude. Joaillerie. N°5. Newton. Penn. Proust. Rouge. Séduction. Style. Temps. Vitesse. Warhol.
About the author
Jacques Helleu joined the house of Chanel at the age of eighteen. In 1965 he took over responsibility for promotion, and he currently serves as Chanel's artistic director. He lives in Paris.

Journalist Laurence Benaïm founded Stiletto in 2003, and is the magazine's editor in chief. She lives in Paris.