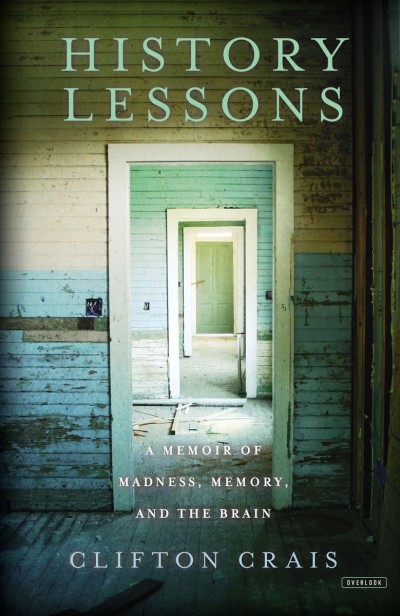 History Lessons
A Memoir of Madness, Memory, and the Brain
Imprint: Abrams Press
Publication Date: April 3, 2014
Price: $26.95
Trim Size: 5.7 x 8.3
ISBN: 978-1-4683-0368-1
EAN: 9781468303681
Page Count: 272
Format: Hardcover
Additional formats:
Indeed, it is memory—both elusive and essential—that forms the center of Crais's beautifully rendered memoir History Lessons. In an effort to restore his own, Crais brings the tools of his formal training as a historian to bear on himself and his family. He interviews his sisters and his mother, revisits childhood homes and pores over documentary evidence: plane tickets, postmarks, court and medical records, crumbling photo albums. Probing family lore, pushing past silences and exhuming long-buried family secrets, he arrives, ultimately, at the deepest reaches of the brain. Crais examines the science of memory and forgetting, from the ways in which experience shapes the developing brain to the mechanisms that cause the chronic childhood amnesia—the most common and least understood form of amnesia—from which he suffers. Part memoir, part narrative science and part historical detective story, History Lessons is a provocative, exquisitely crafted investigation into what it means to be human.