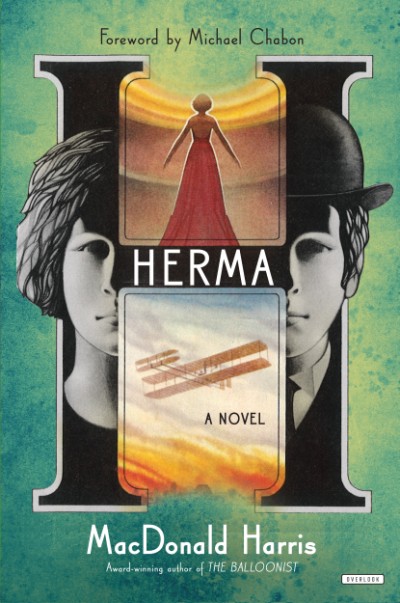 Imprint: The Overlook Press
Publication Date: September 8, 2015
Price: $28.95
Trim Size: 6.4 x 9.3
ISBN: 978-1-4683-1146-4
EAN: 9781468311464
Page Count: 512
Format: Hardcover
A delightful literary rediscovery by the National Book Award-nominated Macdonald Harris, HERMA is the colorful, fanciful, and moving story of a willful young opera singer at the turn of the century. As a child in Southern California in the late 1900s, Herma exhibits an incredible talent for vocal mimicry. Her gift will eventually take her from the choir of her country church to the Paris Opera, thanks in no small part to the machinations of her daredevil agent, Fred Hite. It is an opulent rags-to-riches tale full of excitement, sexual intrigue, and decadence, and features cameos by Puccini and Proust, among others. Herma and Fred are glamorous and adventuresome guides to turn of the century San Francisco and Paris, but there's a secret at the heart of their intimate relationship. This twinned hero and heroine pair and the profound connection between them makes HERMA the most ambitious novel in the repertoire of one of America's greatest and most skilled writers.