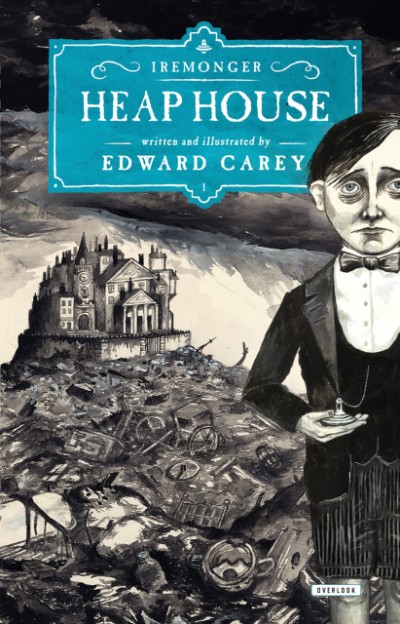 Imprint: Amulet Books
Publication Date: October 15, 2014
Price: $16.99
Trim Size: 5.26 x 8.07
ISBN: 978-1-4683-0953-9
EAN: 9781468309539
Page Count: 416
Format: Hardcover
Additional formats:
Young Clod Iremonger and his eccentric family, the "kings of mildew, moguls of mold," made their fortune from this collected detritus. The Iremongers are an odd old family, each the owner of the birth object they must keep with them at all times. Clod is perhaps the oddest of all—his gift and his curse is that he can hear all of the objects of Heap House whispering.   Yes, a storm is brewing over Heap House and the house's many objects are showing strange signs of life. Clod is on the cusp of being "trousered" and married off (unhappily) to his cousin Pinalippy when he meets the plucky orphan servant Lucy Pennant, with whose help he begins to uncover the dark secrets of his family's empire.   The first installment of the Iremonger Trilogy, Heap House introduces readers to a gloriously imagined dark world whose inhabitants come alive on the page—and in Edward Carey's fantastical illustrations. Heap House is a book that will appeal to fans of Neil Gaiman, Roald Dahl and Mervyn Peake, young and old alike. Mystery, romance, and the perils of the Heaps await!