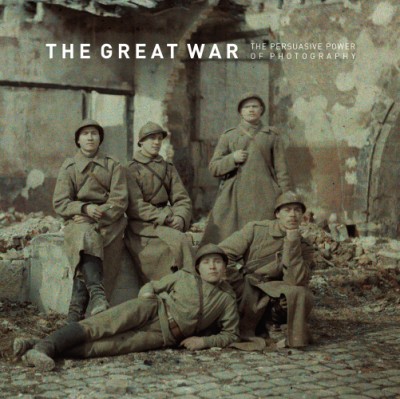 The Great War
The Persuasive Power of Photography
Imprint: 5 Continents Editions
Publication Date: September 2, 2014
Price: $40.00
Trim Size: 11 x 11
ISBN: 978-88-7439-678-8
EAN: 9788874396788
Page Count: 142
Illustrations: 87 color and black-and-white illustrations
Format: Hardcover
Rights: US & Canada
World War I could be called the "war of the camera." While earlier conflicts were documented using photography, WWI represented a turning point in how the medium was applied and by whom. Both the Allied forces and the Central Powers employed official photos to spy, to provoke, and to persuade—a study in strategy, censorship, and the constant need to whip up public support for the cause. In sharp contrast, the importance of photography for personal use was undeniable. For soldiers and those left behind, studio portraits and photo albums created permanent records of lives that were suddenly placed at risk. Published on the 100th anniversary of the beginning of WWI, this book brings together a diverse, remarkable selection of images that illustrates the beginning of photography's inextricability from modern warfare.
Praise
"This collection of images, along with a well-researched historical narrative about the many ways photography factored into both sides of the conflict, both on the battlefields and at home, is a fascinating look at how 'media' shaped the world's perception of events long before 24-hour news came along."

— AmericanProfile.com
About the author
Ann Thomas is curator of the Photographs Collection at the National Gallery of Canada, Ottawa. Anthony Petiteau is responsible for documentary studies at the Musée de l'Armée, Paris.