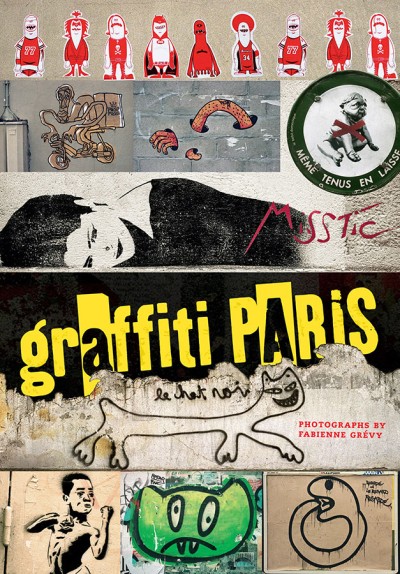 Imprint: Abrams Books
Publication Date: June 1, 2008
Price: $21.95
Trim Size: 7 x 10 1⁄4
ISBN: 978-0-8109-7089-2
EAN: 9780810970892
Page Count: 128
Illustrations: 350 Color Photos
Format: Hardcover
Graffiti artists in Paris, much like in New York and Los Angeles, have transformed urban spaces—sidewalks, metro stations, staircases, abandoned buildings—into showrooms that exhibit their work in all of its many mediums, from a proliferation of stickers to cleverly applied stencils to giant murals. In Graffiti Paris, Fabienne Grévy takes readers on a tour of Paris's street art, and also discusses the variety of unique sources that inspire the artists, including the cave paintings at Lascaux, nineteenth-century Japanese blockprints, and comics.
About the author
Fabienne Grévy is an art historian and photographer who has been following street art for the past fifteen years. Her photography of graffiti in Paris has helped legitimize the art form and has led to exhibitions in major galleries by such artists as Ernst Pignon, Mesnager, Némo, and Miss Tic.