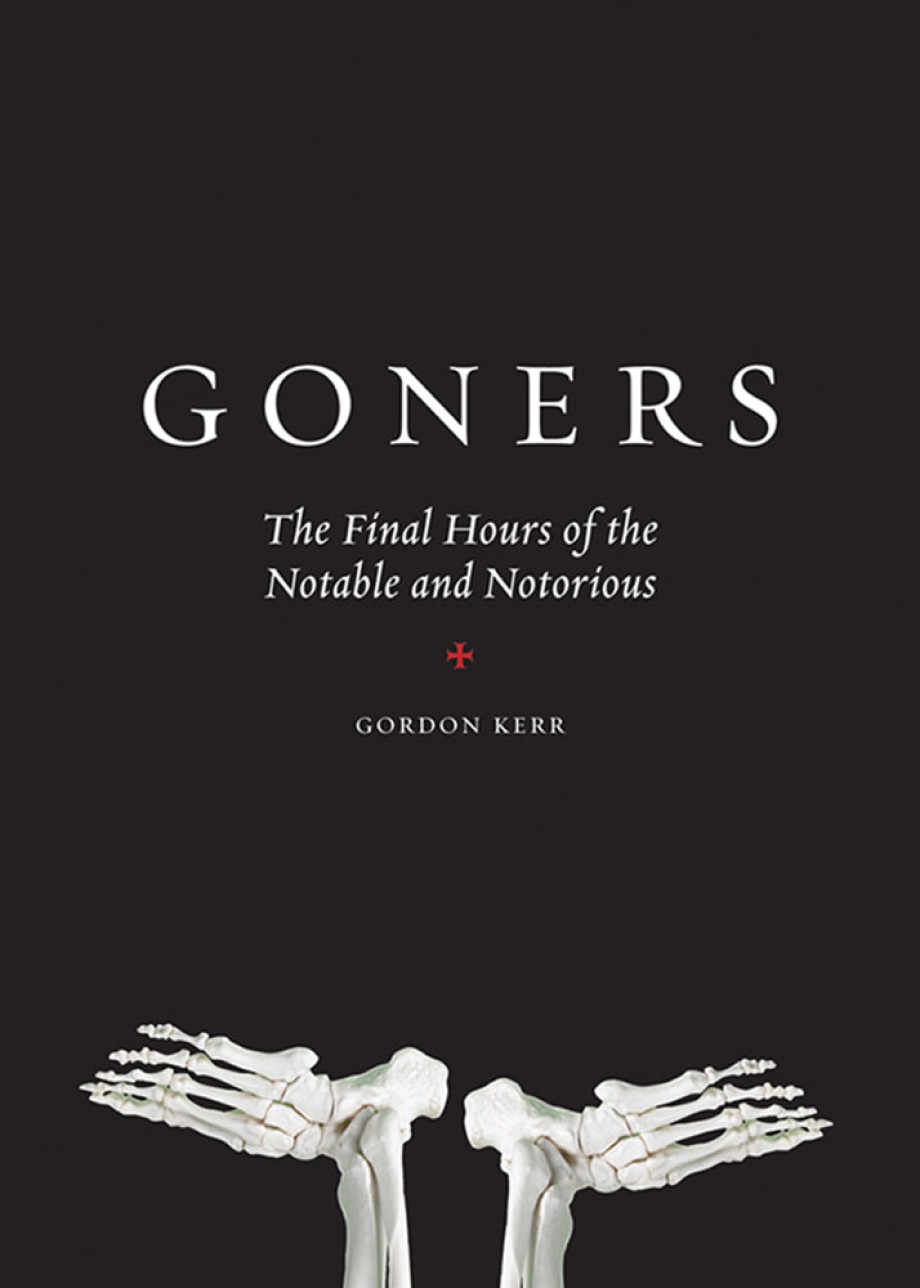 Goners
The Final Hours of the Notable and Notorious
Imprint: Abrams Image
Publication Date: April 1, 2009
Price: $21.95
Trim Size: 5 x 7
ISBN: 978-0-8109-8364-9
EAN: 9780810983649
Page Count: 256
Format: Hardcover
Rights: US and Canada, English
It's human nature to want to know about the lives of famous figures, but it's also human nature to want to know about their deaths, especially the unusual and sometimes sordid details. In smart prose with a light touch, Goners reveals the last days, hours, and moments of 50 notable and notorious figures in history such as Alexander the Great, John Belushi, Billy the Kid, Joan Crawford, Princess Diana, Charles Dickens, Cary Grant, Ernesto Che Guevara, Harry Houdini, Bruce Lee, Marie Antoinette, Pablo Picasso, Tupac Shakur, and Andy Warhol. You'd have to read 50 biographies to get all the in-depth information that author Gordon Kerr has compiled under one cover.
Read straight through or just dipped into, Goners is a compelling and curious ride.
About the author
Gordon Kerr was the director of nonfiction marketing for Bloomsbury (U.K.) and, before that, the marketing director for the book chain Waterstone's. As a marketing consultant, his clients have included the Man Booker Prize and the British Museum, among others.