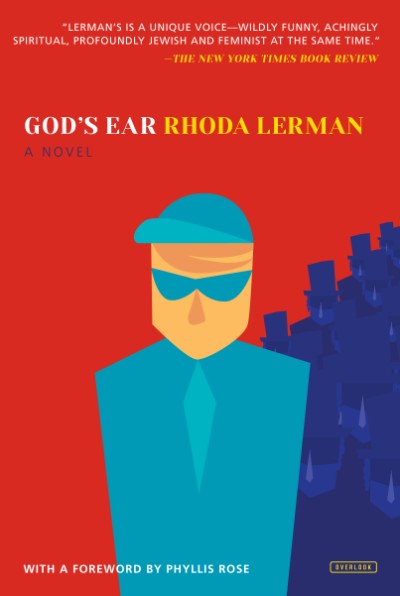 Imprint: The Overlook Press
Publication Date: April 4, 2017
Price: $16.95
Trim Size: 5.4 x 8
ISBN: 978-1-4683-1140-2
EAN: 9781468311402
Page Count: 320
Format: Paperback
Rhoda Lerman's career spanned five decades, in which she wrote six critically-acclaimed novels. She is noted for her vivid imagination, wry humor, and arch social commentary. Her characters range from ancient deities to suburban housewives, from Eleanor Roosevelt to a recently deceased rabbi. Overlook is making her novels available again to a new audience, beginning with her definitive work, God's Ear. When a rabbi opens his heart to God, every shnorrer in his congregation fills it with pain. Yussel Fetner's ancestors had been such rabbis. Yussel, the last of the Fetner line, was not. Yussel turns his back on a thousand years of Fetner destiny, eschewing his family's twinned piety and poverty to sell real estate in New York. But the history of a thousand years is not to be thrown away so lightly. On his death, Yussel's father discovers he will be unable to enter heaven until Yussel repents and enters the faith. The old Rabbi will have to dip into a kit bag full of family lore, Hasidic tales, Kabbalistic wisdom, outright lies, and Jewish justifications to tea, trick, and torment his son until he accepts the pain of loving God.